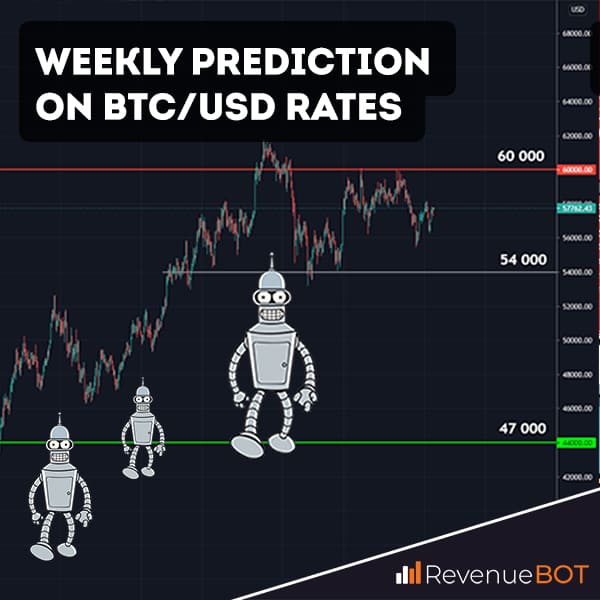 The Bitcoin sideways is too long. For a week now, we expect the bull rally to continue, but investors seem to fear a repetition of a year ago, when markets collapsed as the pandemic began to spread. Indeed, the risks have not gone away, but new waves of disease have traditionally taken place in autumn and spring, but with each passing, the intensity of the disease is diminishing. Also traditionally, April is very strong for stock markets, it is likely that investors will transfer this tradition to the crypto market. What will be the coming week?  Let's go over our weekly rate of Bitcoin to the dollar.
BTCUSD forecast
This past weekend, Bitcoin failed another series of attempts to overcome the last resistance in the $60,000 area, bringing the price to $57,000. Now, in order to continue the rising movement, Bitcoin will have to fight back for $58,000 and then $60,000. 
In the event that a $58,000 trial does not take place, there is a high probability of a $52,000 decline, which is now a strong supporter.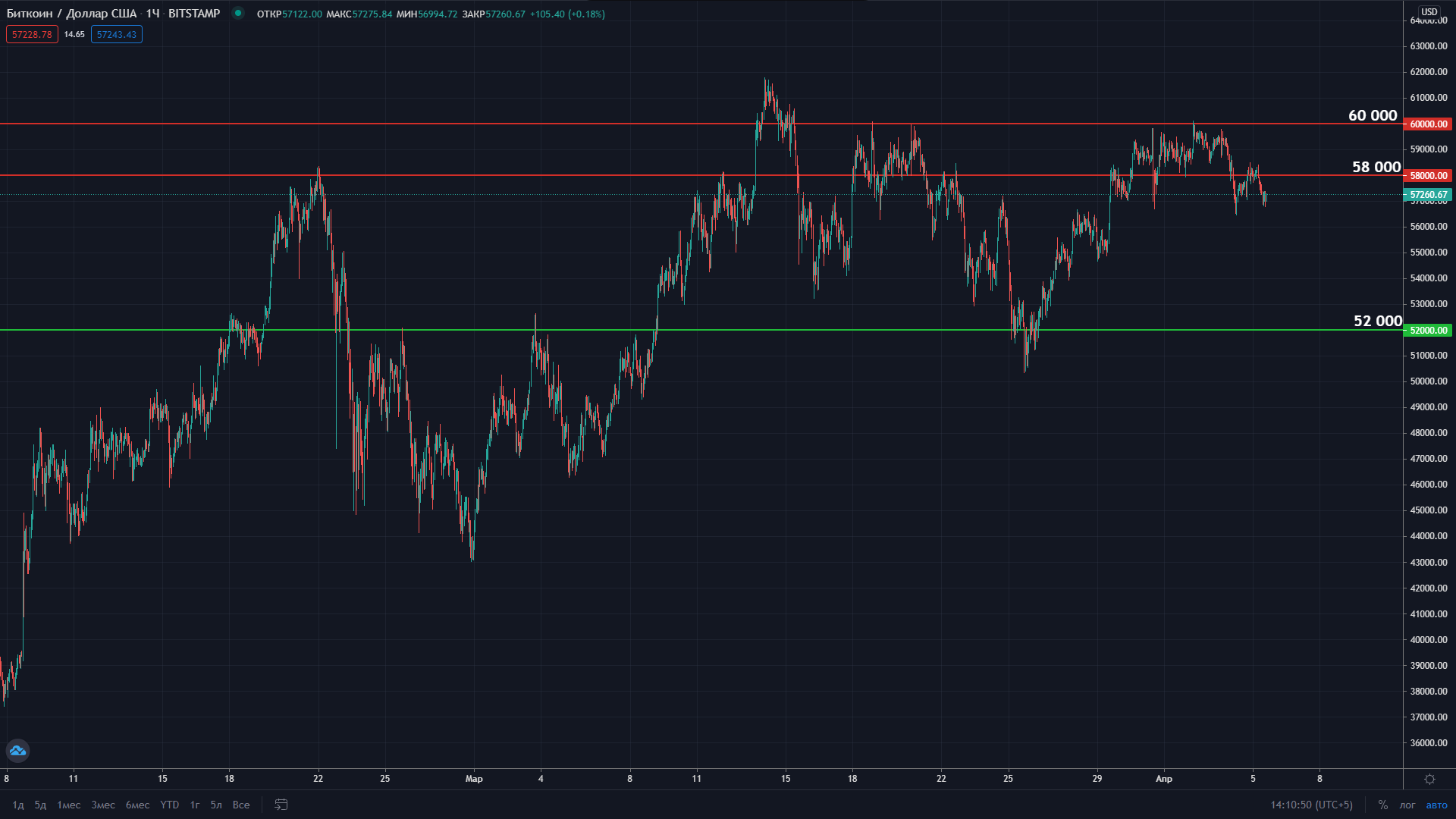 As noted earlier, April has traditionally been considered a very strong month for stock markets and at-risk asset markets in particular. Given the current state of the world economy, where investors are forced to invest in inflation-resistant assets as volatile as bitcoin in order to make any profits, the possibility of continuing capital flows into the crypt is not ruled out. Accordingly, as early as April we can see both a new stock market rally and a new cryptocurrency rally. After all, there is no reason for the Bitcoin collapse or other coins now. There are more and more institutions on the market, venture capital, mergers and acquisitions, too, which directly indicates that the market is successfully growing and developing.
Our forecast for Bitcoin (BTCUSD) for today, tomorrow and the week of April 5 to April 11 is to continue the rally and grow to $70,000 if the $58,000 level is successfully achieved and then to $60,000. In the opposite situation, an impulse drop of $52,000 or less is possible. Simply put, the prognosis is almost identical to last week.