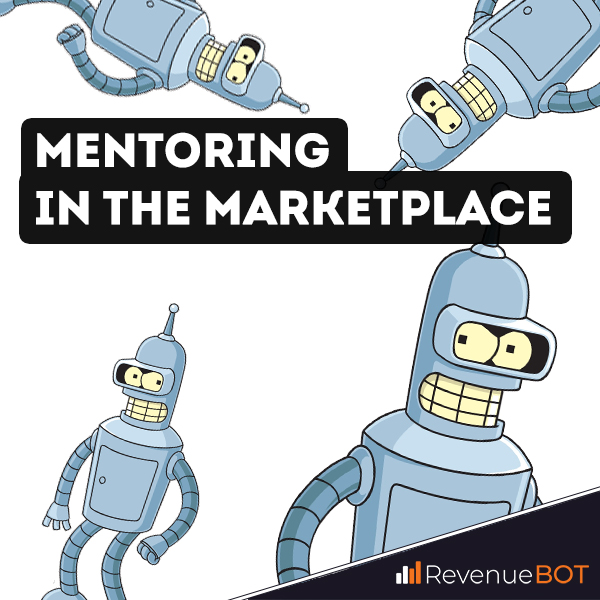 A new service has been created in the "Marketplace" – it is a section called "Mentoring". This is a market with mentors for bot work and cryptocurrency trading in general, where any user can buy mentor services or sell their services to the user.
— Are you new to trading? Choose a mentor, buy a mentoring service, and get personalized help from our platform's experienced user. You can choose a mentor in our Marketplace, which displays various indicators of their work with our platform.
— Are you an experienced trader? If you have the time and desire to help other users and newcomers, you can try yourself as a mentor and earn income from the sale of the mentoring service in our Marketplace.
The main page displays a list of active mentors.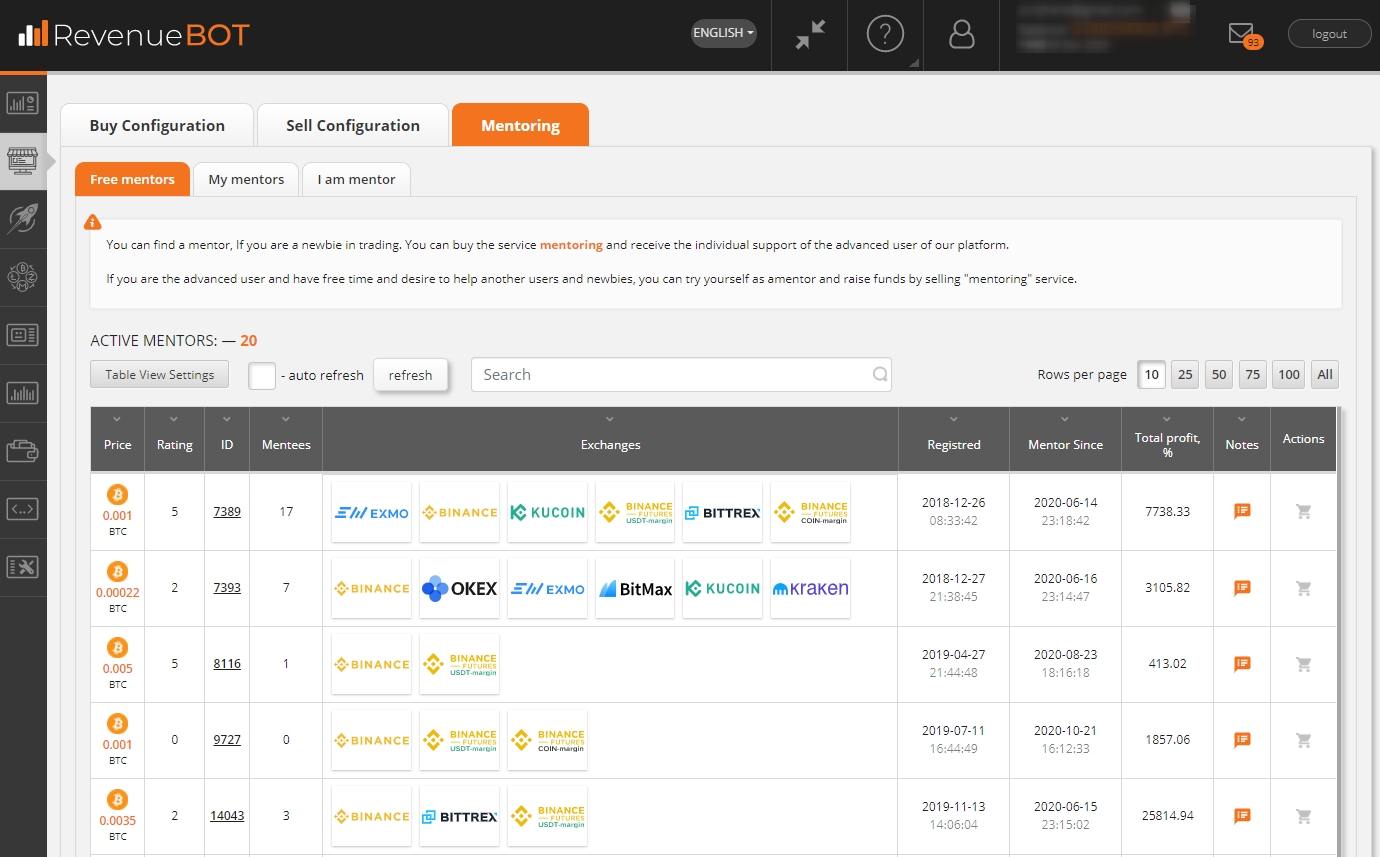 You can submit a request with a description of the problem to a specific mentor by clicking on the basket to the right of it.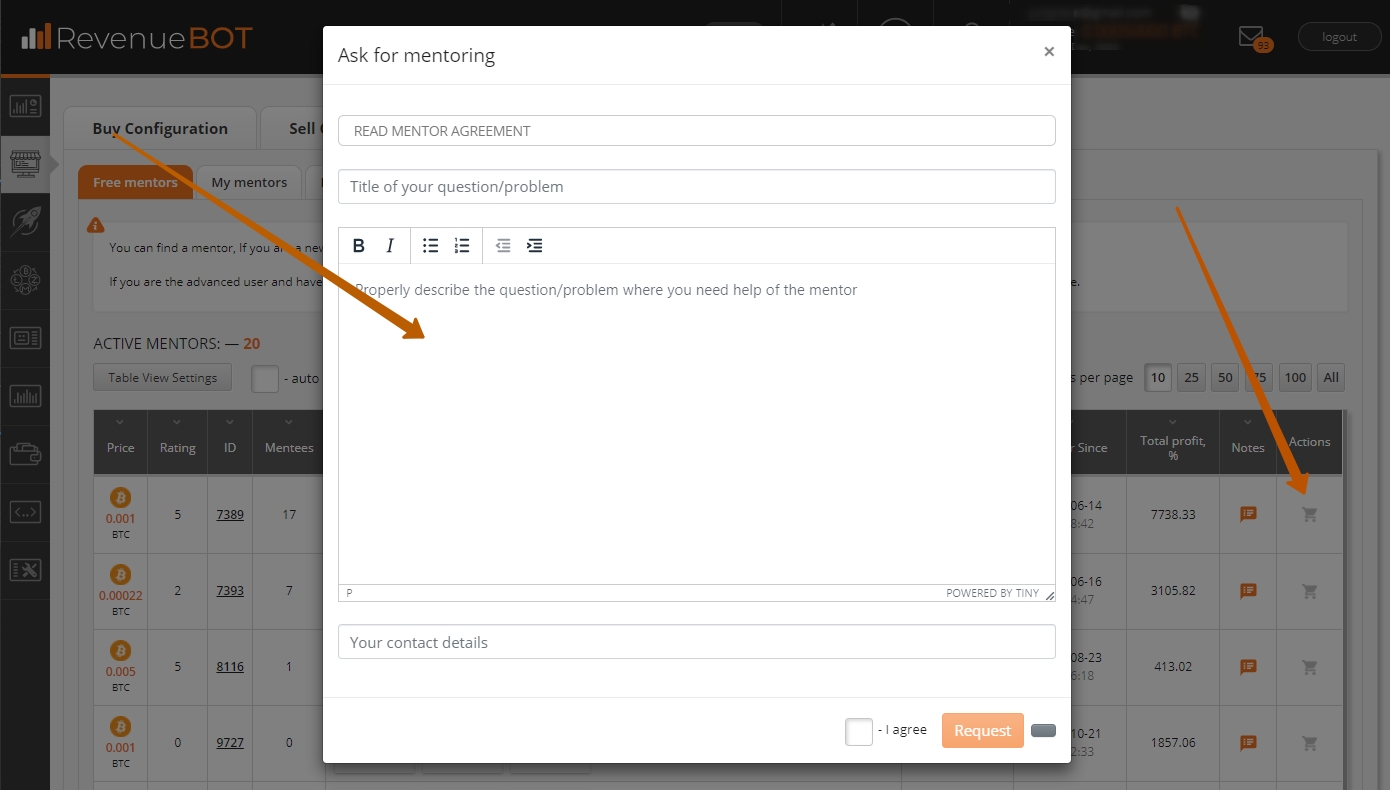 The "My mentors" tab displays your mentors' list and active questions that you are discussing.
The "I am a mentor" tab contains a list of users who have ordered a mentoring service from you and their current questions and problems.