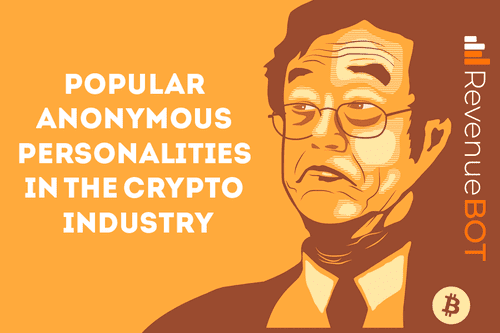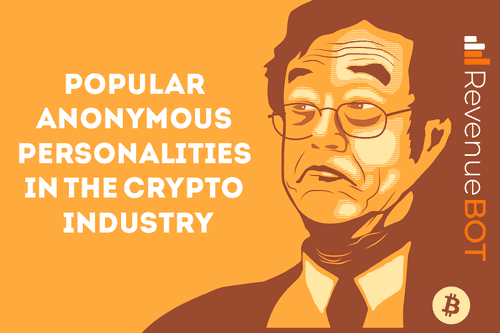 There are many crypto projects and currencies whose creators are still unknown. Anonymity in the crypto industry loses its relevance. But some people today manage to keep their anonymity. We'll talk about them in this material.
Satoshi Nakamoto
The most famous anonymous person in the crypto industry. Satoshi Nakamoto is the pseudonym of the person or group of persons who were behind the creation of bitcoin. As early as 2008, Satoshi developed Bitcoin blockchain. In 2009, its source code was made available to anyone. Interestingly, the creator of Bitcoin did not take it himself. It was used to send White Pepper the first cryptocurrency to the addresses of the most important cypherpunks. Since in the future, the creator of bitcoin did not deanonymize his identity in any way, this pseudonym was assigned to him. There are many theories and guesses about who the real creator of Bitcoin is in the vast expanse of the network. The most interesting version is that the first cryptocurrency was created by four technological giants: Samsung, Toshiba, Nakamichi and Motorola. If you take the first syllable from each company, you have the right alias. In addition, Satoshi Nakamoto's pseudonym is not taken for granted: he is Japanese, so it suggests that the Japanese resident is behind the creation of Bitcoin. However, there is one point that undermines this theory. White Pepper Bitcoin wrote in perfect English. Of course, one could have hired an interpreter, but only in those years did the crypto industry simply not exist. Therefore, the interpreter hired would have made technical errors in the text. 
In 2021, Satoshi never removed the veil of mystery from his identity. Nakamoto also holds 1 million BTC, which was mined in 2010. As a matter of fact, they haven't moved anywhere since that year.
James A. Donald
James is a cypherpunk who resides in Canada. The main idea of the cypherpunks community is that every user of the network has the right to anonymity. As you can see, James A. Donald is not a real name, but a pseudonym. He is known for being one of the first to give his review of digital gold. White Pepper Bitcoin arrived at James's post office. Oddly enough, the first cryptocurrency came under criticism:
"Bitcoin is deprived of the possibility of infinite scaling, as I can see from the technical description. Let's say Bitcoin has become popular worldwide, which means it will have multiple users. Since the network does not have constant scaling, it will not be able to handle millions of transactions per minute. Already now, Bitcoin blockchain needs an extra layer with which anonymity and microtransactions will be implemented." 
However, as we can see, Satoshi was not very concerned about the criticism of an experienced colleague, and the launch of the network took place. But Nakamoto listened to the wishes of James, so the Lighting Network sidechain was added. It is responsible for microtransactions and also provides anonymity to network members. 
One theory about James is that James and Satoshi are the same person. This conclusion was reached because of the same communication style of both, as well as the high level of professionalism in cryptography. Donald himself rejects this theory. According to him, Satoshi was last contacted in 2011.
Cobra Bitcoin
The co-owner of Bitcoin.org. There was nothing known about the cobra, but his love of dialogue on Twitter, Reddit and Medium. Cobra Bitcoin is considered by the crypto industry to be a rather contradictory personality, and there are reasons for this. The point is that first cobra writes one post where he expresses his point of view, and later another where his opinion changes dramatically. An example is the post that Cobra Bitcoin popularizes Bitcoin by encouraging people to move away from traditional financial systems in favor of cryptocurrency. Some time later, a new post appears from the cobra, where he begins to criticize the main cryptocurrency, and now calls people to Bitcoin Cash, claiming it is much better than the first. Seemingly, the story is over, but no, after a while there is another post in which Cobra Bitcoin offers to merge Bitcoin and Bitcoin Cash to develop the crypto industry together. It turns out that in one post cobra can tell about the importance of anonymity and privacy, and in the next post can tell about government regulators who should participate in the life of the crypto industry. As a result, most of the crypto community does not take Cobra Bitcoin seriously, and some believe it has bipolar disorder.
Artforz
This alias can be considered legendary. It was Artforz who left a record on BitcoinTalk in 2010 that he began mining bitcoin using video cards. Artforz was a pioneer in this direction. In order to establish a large-scale mining farm in 2010, many GPU video cards were needed that had not previously been used. Needless to say, this approach gave Artforz a serious advantage over other manners. According to historical data, in the period from July 2010 to March 2011, Artforz controlled about 30% of the total hashrate of the network and extracted about 1700 BTC in 7 days. 
But as you can guess, it didn't last very long. Artforz's main mistake was telling his method in a big forum. In April 2011, many miners also began mining bitcoin using video cards. Artforz's network control has fallen to 1%. However, it should not be forgotten that in all the time, it has managed to obtain about 55,000 BTC in excess of profitable miners. If he has kept Bitcoin to date, Artforz has a fortune in his hands and has nothing to worry about. The Artforz crypto community is remembered because it introduced a kind of arms race among miners.