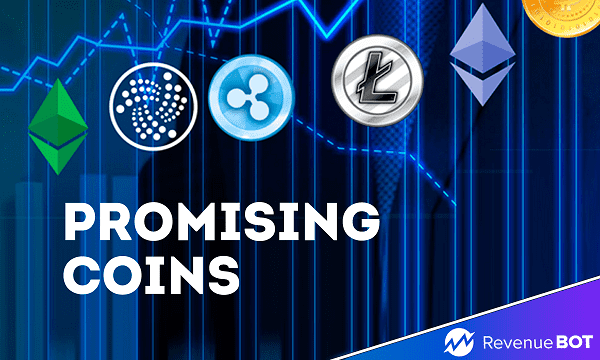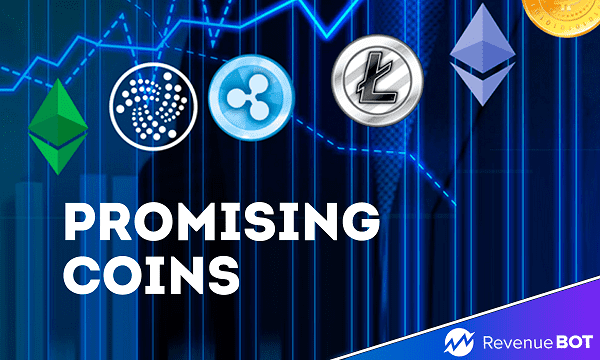 Numerous cryptocurrencies and tokens appear every day. Some of them are of a practical nature, which means they perform some sort of function. Others, on the contrary, have a purely entertainment purpose and may be in demand only due to the strong buzz around the project. RevenueBot has highlighted a few coins to watch out for. 
Serum (SRM)
SRM is a DeFi token of a decentralized exchange called Serum, which is designed to receive trading discounts as well as to participate in staking, while the amount required to run a staking node is currently priced at one million SRM, which has been designated as 1 MSRM.
Serum itself is a completely DEX for decentralized finance (DeFi), created by the same team that founded the FTX Exchange.
The platform tests the limits of DEX using a blockchain distinct from Ethereum. Based on Solana, it was built to address the centralized vulnerabilities that exist in the current DeFi space.
Serum is considered to be a "pure" form of DeFi powered by Solana. This makes it perfectly scalable, affordable and speedy.
It is completely decentralized, right down to the protocol. Serum runs on a non-custodial exchange with interconnect support and does not require a KYC procedure. They offer users the next level of UX, on par with or even superior to what centralized exchanges can offer today.
While Serum is native to Solana, it is fully compatible with Ethereum and Bitcoin, giving it a huge upside over Binance DEX or other DeFi DEXs such as Balancer and Uniswap. As many traders seek to trade cryptocurrencies other than the ERC-20 tokens that most DeFi platforms offer at the moment, this benefits them.
That being said, odds are Serum could outshine other DEXs in the crypto space. Serum features the convenience and usability of the kind a centralized exchange can offer, only without the storage restrictions. What the platform also offers is incentives for node operators to participate in staking, which comes from a referral system with "leaders," inflation and trading fees.
Wrapped Bitcoin (WBTC)
WBTC is a tokenized version of Bitcoin that runs on the Ethereum. WBTC is ERC-20 compliant, the basic compatibility standard of the Ethereum, allowing it to fully integrate into the ecosystem of decentralized exchanges, crypto platforms, forecasting markets and other ERC-20-enabled DeFi apps.
WBTC is also backed by bitcoin at a 1:1 ratio through a network of automatically controlled sellers and custodians, ensuring that its price is always pegged to Bitcoin and letting users transfer liquidity between the BTC and ETH networks in a decentralized and autonomous way.
Ethereum and its derivatives offer its users advanced financial tools such as loans and insurance that do not rely on trusted intermediaries. By literally "wrapping" BTC in the ERC-20 standard, the token provides full integration of the bitcoin-like asset into this cutting-edge environment of dApps, while bringing tremendous liquidity linked to the BTC market. In addition, wBTC facilitates the work of exchanges, wallets, and payment services running Ethereum significantly: instead of running two separate nodes for ETH and BTC networks, they can support WBTC transactions with only one Ethereum node.
Nowadays, Bitcoin accounts for most of the trading volume on centralized exchanges. Wrapped Bitcoin makes a difference by bringing the liquidity of Bitcoin DEXs and making it possible to use BTC to trade tokens. WBTC is standardizing Bitcoin in the ERC-20 format, by creating smart contracts. What this does is make it more convenient to create smart contracts that integrate bitcoin transfers.
Enjin coin (ENJ)
ENJ is an ERC-1155 token which is based on the Ethereum blockchain as well. It was designed to be a configurable crypto for gaming platforms. These tokens are available for trading virtual items and assets on the Enjin platform, apart from a number of other features.
The Enjin platform itself provides the necessary amount of cryptocurrency and tools for game developers, content creators and gaming communities in order to sell and manage virtual goods. Using the open source code, developers will be able to create new useful payment platforms, wallets, etc. in different languages.
Enjin was established in 2009. With 60 million visits a month, it reports multimillion-dollar transactions in its online store. In fact, the team develops Enjin Coin throughout the Enjin CMS platform, comprising more than 250,000 gaming websites.
The Enjin Coin platform is being developed to solve any kind of problems and create a unified, standardized network for the use of native assets in the gaming industry as a whole. A service like this can boost the engagement of the in-game community and bridge the various projects into a single extensive platform.
Conclusion
When investing in new coins, you keep an open mind on all the risks, because the chances of a coin remaining at the same price brackets or depreciating are sky-high.  
This material is not a piece of financial advice and is for informational purposes only.
If you don't want to count on luck, RevenueBot offers an automated trading interface. You can trade on the leading crypto exchanges, including: Binance, Bittrex, FTX, OKX and others. RevenueBot allows traders to create trading bots that provide stable passive income. Among the main advantages of the platform we can highlight the following:

Fees for the service are charged only after the first profit, no prepayment required;

RevenueBot's native marketplace is a great way to buy a ready-made bot as well as to sell a lucrative configuration; 

The RevenueBot referral program enables you to earn without having to do any trading by yourself;

RevenueBot uses a Dollar Cost Averaging (DCA) strategy, through which you can successfully trade and make profits over the long run;

Automatic switching of trading pairs makes it possible to benefit from trading at any time. The bot itself will switch to another trading pair if the main one will not be able to do the earning. 
You can learn more about the features of the platform on the RevenueBot official website.