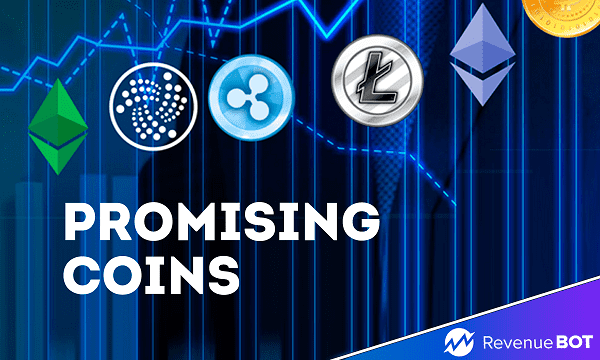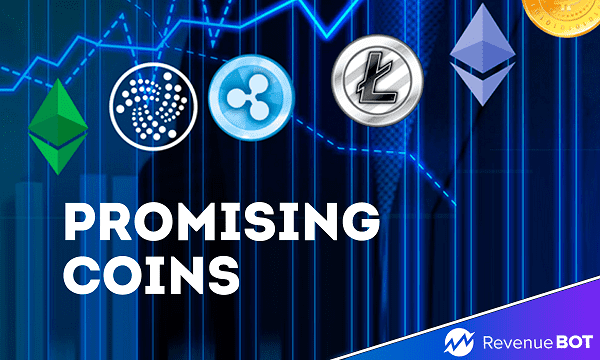 Numerous cryptocurrencies and tokens appear every day. Some of them are of a practical nature, which means they perform some sort of function. Others, on the contrary, have a purely entertainment purpose and may be in demand only due to the strong buzz around the project. RevenueBot has highlighted a few coins to watch out for.
Klaytn (KLAY)
Klaytn (KLAY) is a utility token of the Klaytn decentralized network, issued by Ground X, a subsidiary of KAKAO, and currently running in the project's own mainnet. The token is used to incentivize nodes for creating a new block via the Proof of Contribution (PoC or PoCo) mechanism, in addition to paying for services related to the project ecosystem. These include entertainment, games, fees, transfers, web content, etc.
Klaytn is an enterprise-grade, service-centric platform that brings user-friendly blockchain experience to millions.  It combines the best features of both public blockchains (decentralized data & control, distributed governance) and private blockchains (low latency, high scalability) via an efficient 'hybrid' design.
Klaytn enables businesses and entrepreneurs today to capture value using blockchain technology.
Decentraland (MANA)
Decentraland (MANA) is a Decentraland's in-game token designed to pay for various avatars, items, names, and many other things in the market.
Decentraland is a decentralized virtual reality platform powered by the Ethereum blockchain. Within the Decentraland platform, users can create, experience, and monetize their content and applications. In this virtual world, users purchase plots of land that they can later navigate, build upon and monetize.
Decentraland is built for content creators, businesses, and individuals that are seeking a new artistic medium, business opportunities, or a source of entertainment. In addition to providing a creative outlet in the virtual world, many Decentraland users currently monetize their LAND through leasing, advertising, and paid experiences.
Dubbed "METAVERSE," the Decentraland game world is divided into a total of 90,601 individual LAND parcels, each represented by an ERC-721 non-tradable token. This token confirms ownership of the land. In order to buy some land, users have to buy a LAND token. Therefore, the property of the virtual land is also recorded in the blockchain.
Axie Infinity (AXS)
AXS is an ERC-20 governance token intended for the Axie gaming universe. The token is used for in-game payments of fees, voting regarding future development, as well as for staking, which is used by users to earn rewards.
Axie Infinity is a Pokémon-inspired universe where anyone can earn tokens through skilled gameplay and contributions to the ecosystem. Players can battle, collect, raise, and build a land-based kingdom for their pets. All art assets and Axie genetic data can be easily accessed by 3rd parties, allowing community developers to build their own tools and experiences in the Axie Infinity universe.
The key difference between Axie and a traditional game is that Blockchain economic design is used to reward our players for their contributions to the ecosystem. This new model of gaming has been dubbed "play to earn" (P2E).
Conclusion
When investing in new coins, you keep an open mind on all the risks, because the chances of a coin remaining at the same price brackets or depreciating are sky-high. 
This material is not a piece of financial advice and is for informational purposes only.
If you don't want to count on luck, RevenueBot offers an automated trading interface. You can trade on the leading crypto exchanges, including: Binance, Bittrex, FTX, OKX and others. RevenueBot allows traders to create trading bots that provide stable passive income. Among the main advantages of the platform we can highlight the following:

Fees for the service are charged only after the first profit, no prepayment required;

RevenueBot's native marketplace is a great way to buy a ready-made bot as well as to sell a lucrative configuration; 

The RevenueBot referral program enables you to earn without having to do any trading by yourself;

RevenueBot uses a Dollar Cost Averaging (DCA) strategy, through which you can successfully trade and make profits over the long run;

Automatic switching of trading pairs makes it possible to benefit from trading at any time. The bot itself will switch to another trading pair if the main one will not be able to do the earning. 
You can learn more about the features of the platform on the RevenueBot official website.