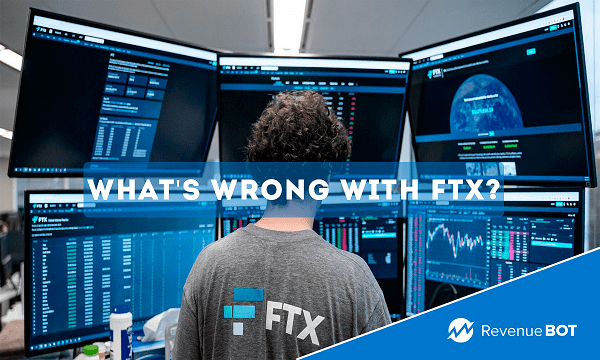 In early November, one of the world' largest crypto exchanges, FTX, filed for bankruptcy and its CEO Sam Bankman-Fried resigned. This news caused uproar in the crypto community. Not only is the industry experiencing a prolonged meltdown, but a major exchange has also collapsed.
Later, new FTX CEO John Jay Ray said in a bankruptcy filing that he had never seen "such a complete failure of corporate control." If you would like to know what happened to the once one of the largest trading floors and to learn some news from FTX as of today, read on.
What is FTX?
FTX is among the leading cryptocurrency exchanges worldwide. It allows users to convert digital assets and fiat currency. The platform is located in the Bahamas. FTX used to be run by its founder, Sam Bankman-Fried. His company had to spend millions of dollars to comply with U.S. laws in order to introduce a cryptocurrency-friendly regulation.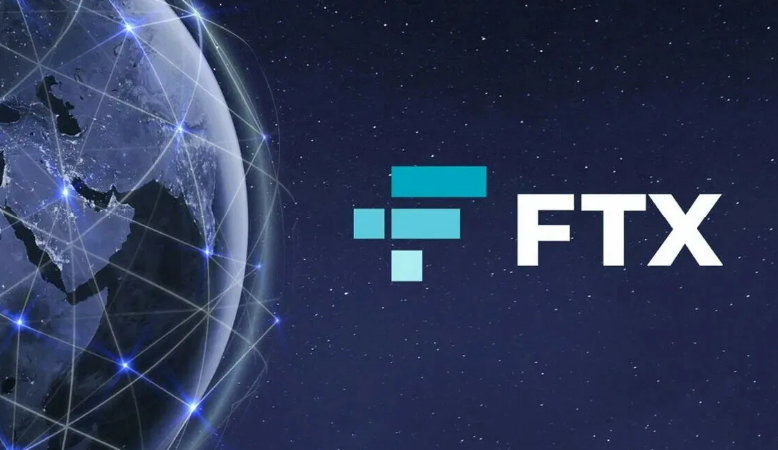 The company had built its business on risky trading options that are not legal in the United States. The crypto industry overall has increasingly been the target of regulatory scrutiny and across the globe.
It was possible to trade on the exchange not only by traditional methods, but also with the help of our trading bot, which automated the entire trade.
What do we know about its bankruptcy?
FTX filed for bankruptcy at the end of last week, after Binance reversed course on a deal to save the company.
The bankruptcy filing on Thursday by Mr. Ray, the new FTX chief, described numerous corporate missteps, including the use of software to "conceal the misuse of customer funds." Mr. Ray also said in the filing that he could not trust that financial statements assembled under Mr. Bankman-Fried's leadership were accurate.
The savings of hundreds of thousands of customers who deposited their holdings on the FTX platform are in jeopardy. So far Mr. Ray's team has secured about $740 million worth of cryptocurrency belonging to parts of FTX's business, a sum he called "only a fraction" of what he was hoping to recover.
How is this affecting the crypto industry?
The cryptocurrency industry has long struggled to convince regulators, investors and ordinary customers that it is trustworthy. The collapse has kicked off investigations by the Justice Department and the Securities and Exchange Commission focused on whether FTX improperly used customer funds to prop up Alameda Research, a trading firm that Mr. Bankman-Fried also founded.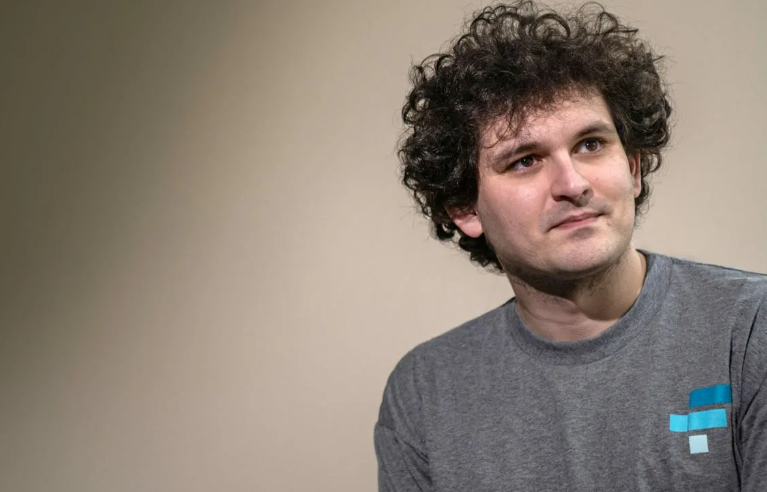 When the cryptocurrency market experienced a $2 trillion crash in May, FTX offered financial lifelines to several collapsing firms. Its fall has rippled through the industry: lenders such as BlockFi and Genesis have announced pauses in operations.
The price of FTT, a native cryptocurrency token for FTX, has dropped more than 90 percent since Nov. 8. The price of Bitcoin is down about 19 percent this month, and the price of Ether is down about 24 percent.
Companies that backed FTX are writing down investments, and the prices of bitcoin and other digital currencies have fallen. Politicians and regulators are calling for stricter oversight of the unwieldy industry. FTX said Saturday that it was moving as many digital assets as can be identified to a new "cold wallet custodian," which is essentially a way of storing assets offline without allowing remote control.
FTX had entered into a number of sports-related deals, some of which are crumbling. The NBA's Miami Heat and Miami-Dade County decided Friday to terminate their relationship with FTX, and will rename the team's arena. Earlier Friday, Mercedes said it would immediately remove FTX logos from its Formula One cars.
The broader implications of the scandal around FTX in the crypto industry are also not long in coming. As the greatest failure in the short history of cryptocurrencies, FTX could further discourage investors who are already cautious because of fears about its stability and security. FTX customers may not get their assets back, which could potentially lead to more and more lawsuits. The SEC and other regulators may see the demise of FTX as an excuse to tighten oversight of cryptocurrencies, while Congress may be more inclined to step in and create additional laws governing digital tokens and exchanges.
Why did FTX run into trouble?
Traders use FTT for operations like paying transaction fees. Last year, Changpeng Zhao, the chief executive of Binance, sold his stake in FTX back to Mr. Bankman-Fried, who paid for it partially with FTT tokens.
On Nov. 2, the crypto publication CoinDesk reported on a leaked document that appeared to show that Alameda Research, the hedge fund run by Mr. Bankman-Fried, held an unusually large amount of FTT tokens. Alameda's need for funds to run its trading business was a big reason Mr. Bankman-Fried created FTX in 2019. But the way the two entities were set up meant that trouble in one unit shook up the other as crypto prices began to drop in the spring.
Binance announced on Nov. 6 that it would sell its FTT tokens "due to recent revelations." In response, FTT's price plummeted and traders rushed to pull out of FTX, fearful that it would be yet another fallen crypto company.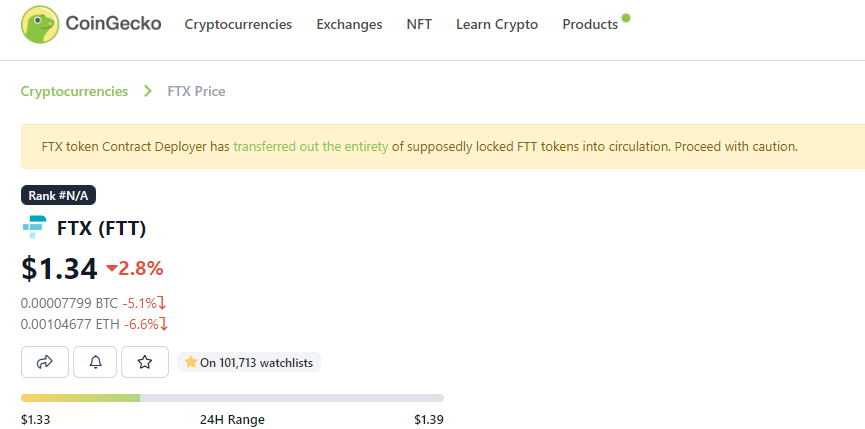 On Nov. 10, the Bahamas securities regulator froze the assets of FTX Digital Markets, a Bahamian subsidiary of FTX, following reports that Bankman-Fried had applied for up to $8 billion worth of capital to bail out the exchange.
California's Department of Financial Protection and Innovation (DFPI) announced an investigation into FTX.
Bankman-Fried apologized the same day for the liquidity crisis and admitted on Twitter that FTX's non-U.S. exchange had insufficient funds to meet customer demands. Bankman-Fried said that "poor internal labeling" caused FTX to miscalculate leverage and liquidity. In the same thread, he said Alameda would wind down trading.
FTX scrambled to process requests for withdrawals, which amounted to an estimated $6 billion over three days. It seemed to enter a liquidity crunch, meaning it lacked the money to fulfill requests.
FTX Hack
A few hours after filing for bankruptcy, FTX was attacked by hackers. The exchange noted "unauthorized transactions" that may have stolen close to $500 million in assets, and which were spotted by Elliptic. The hacker continued to drain wallets for several days using what analysts called "on-chain spoofing." The hacker reportedly then invested those funds into Ether (ETH).
How did Binance intervene?
On Nov. 8, Binance said it had reached an agreement to bail out FTX by buying the company. But, Mr. Zhao added in the announcement, "Binance has the discretion to pull out from the deal at any time."

In a concurrent announcement, Mr. Bankman-Fried said the deal would protect customers and allow FTX to finish processing their withdrawals. He tried to dispel rumors of conflict between FTX and Binance, adding, "we are in the best of hands."
Why did the deal between Binance and FTX unravel?
On Nov. 9, Binance announced it would no longer buy FTX, saying it had arrived at that decision "as a result of corporate due diligence." It also cited regulatory investigations and reports of mishandled funds.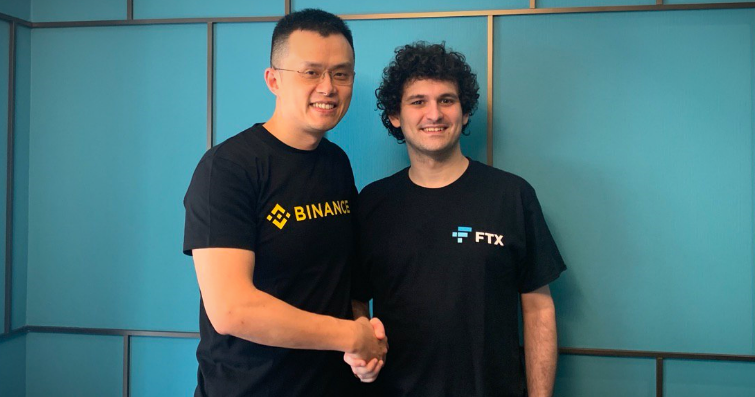 "Every time a major player in an industry fails, retail consumers will suffer," Binance said in a statement.
Conclusion
In November 2022, cryptocurrency exchange FTX collapsed over a period of roughly 10 days. Following a report suggesting potential leverage and solvency concerns, the exchange faced a liquidity crisis and tried to negotiate a bailout by rival Binance that quickly fell through. FTX saw its assets frozen, its CEO resigned, and it filed for bankruptcy within days. The ongoing implications for the future of FTX and the broader cryptocurrency industry are ongoing and difficult to assess.
The future of FTX as a cryptocurrency exchange is out on a limb. As of December 2022, withdrawals are disabled and FTX website is no longer available.
So to start trading cryptocurrency on other top exchanges like Binance as early as today, you can seek help from our trading bot. Not only will the RevenueBOT save you time, but it will also bring you a much greater profit.