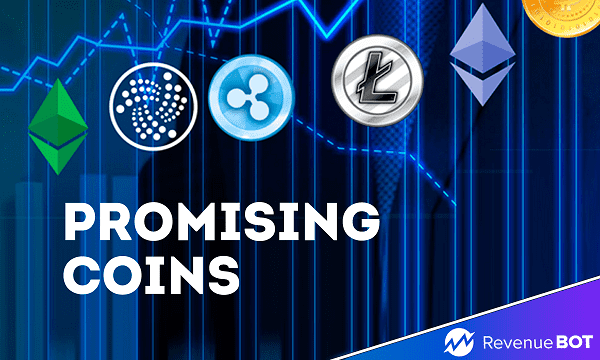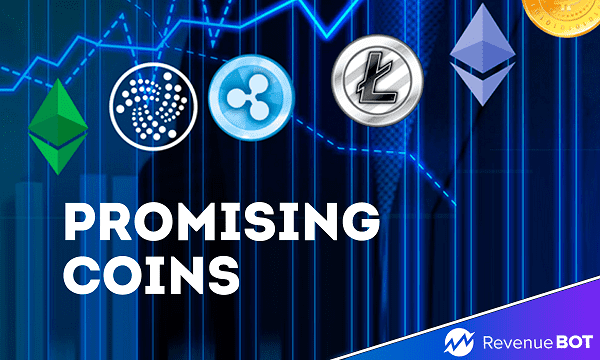 Numerous cryptocurrencies and tokens appear every day. Some of them are of a practical nature, which means they perform some sort of function. Others, on the contrary, have a purely entertainment purpose and may be in demand only due to the strong buzz around the project. RevenueBot has highlighted a few coins to watch out for. 
ApolloX (APX)
APX is the token of the eponymous DEX which specializes in trading crypto derivatives on several leading blockchains. Trading perpetual contracts on ApolloX automatically generates APX trading rewards. Users have the option of locking APX into a DAO to receive rewards for staking, trading fee discounts, and voting rights for governance. Participants can also stake ALPs in order to enjoy impressive returns on APX Rewards.
ApolloX stands as a leading decentralized Web3 trading solution, comprising ApolloX DEX, as a decentralized crypto derivatives exchange, and as a ApolloX DEX Engine being a purpose-built derivatives trading platform.
Through "off-chain matching + on-chain settlement" model, Apollox Finance achieves high transaction performance and fast response speeds while ensuring the safety and transparency of users' funds. Users can enjoy a smooth trading experience while connecting to ApolloX Finance with just one click through their decentralized wallets.
Acala Token (ACA)
ACA is Acala Network's native token designed for payment of transaction fees and maintaining system stability. Moreover, it is being used for protocol governance, staking and other basic activities across the network. Acala is an Ethereum-compatible smart contract platform optimized for DeFi and scaling DApps to Polkadot.
Acala is a decentralized finance network powering the aUSD ecosystem. The core product, Acala USD, is a decentralized, multi-collateral, crypto-backed stablecoin serving as the native stablecoin of the Polkadot ecosystem. Acala's Ethereum-compatible blockchain has built-in DeFi protocols for application developers to leverage, including a trustless staking derivative (liquid DOT — LDOT), a decentralized exchange, and the EVM+, a hybrid EVM offering fully Ethereum-compatible development environment plus full compatibility with Substrate.
Acala is the decentralized financial hub of Polkadot that makes it fast and easy to use or build financial applications, improving trading efficiency and saving valuable time. The platform offers a suite of DeFi primitives including a stablecoin, DEX, and staking deritatives. Furthermore, Acala's subsidiary network 'Karura' and its own KAR token serve on the Kusama blockchain as a set of decentralized financial applications (dApps), while also being open-source and permission-free.
Ubiq (UBQ)
UBQ is a native coin of the eponymous platform, and is based on an upgraded version of the Ethereum code base. Ubiq is a hardfork of Ethereum version 1.5.8. Albeit there are a few key changes and edits, including the removal of references to DAO, in most respects the project is nothing more than a clone of Ethereum. What it does is simplify the development, as well as the deployment of smart contracts and dApps, while also empowering developers to create automated smart contracts to perform a multitude of tasks that would normally be performed by third parties.
Ubiq uses Proof of Work (PoW) and can be mined on consumer-level GPUs. When you send some UBQ or use the Ubiq app, you pay a small fee to the platform. This fee incentivizes the miners to process and confirm your transaction. Along with the recently released UBQ in the form of block rewards, this is exactly the way miners contract with the protocol to protect the network, ensuring that Ubiq is free from centralized governance.
Ubiq prioritizes stability and methodical, error-free updates. This is essential for enterprise applications, where an ever-developing platform poses a technology risk. Businesses employing Ubiq smart contracts can be assured that their contracts will keep running properly whenever the new upgrades roll out.
Conclusion
When investing in new coins, you keep an open mind on all the risks, because the chances of a coin remaining at the same price brackets or depreciating are sky-high.  
This material is not a piece of financial advice and is for informational purposes only.
If you don't want to count on luck, RevenueBot offers an automated trading interface. You can trade on the leading crypto exchanges, including: Binance, Bittrex, FTX, OKX and others. RevenueBot allows traders to create trading bots that provide stable passive income. Among the main advantages of the platform we can highlight the following:

Fees for the service are charged only after the first profit, no prepayment required;

RevenueBot's native marketplace is a great way to buy a ready-made bot as well as to sell a lucrative configuration; 

The RevenueBot referral program enables you to earn without having to do any trading by yourself;

RevenueBot uses a Dollar Cost Averaging (DCA) strategy, through which you can successfully trade and make profits over the long run;

Automatic switching of trading pairs makes it possible to benefit from trading at any time. The bot itself will switch to another trading pair if the main one will not be able to do the earning. 
You can learn more about the features of the platform on the RevenueBot official website.