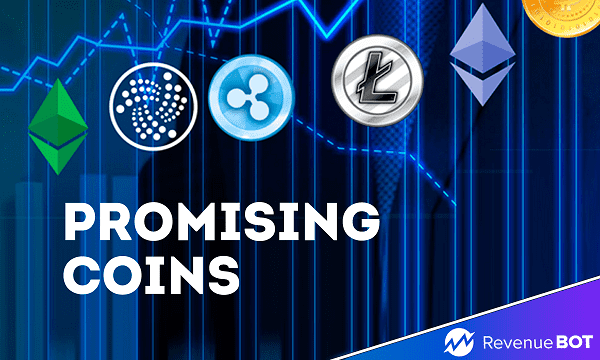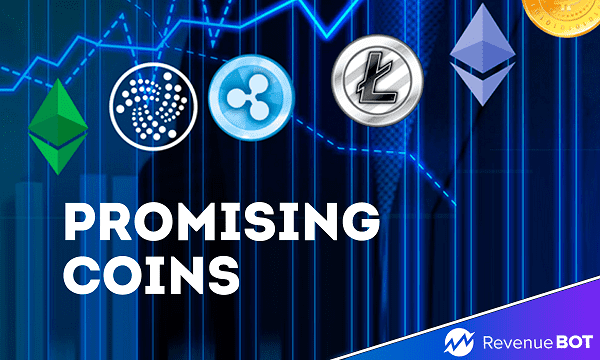 Numerous cryptocurrencies and tokens appear every day. Some of them are of a practical nature, which means they perform some sort of function. Others, on the contrary, have a purely entertainment purpose and may be in demand only due to the strong buzz around the project. RevenueBot has highlighted a few coins to watch out for. 
PlayDapp (PLA)
PLA is a digital asset used in the PlayDapp Blockchain gaming ecosystem to buy and exchange NFT items in games and on the global C2C marketplace playdapp.com. PLA acts as the primary token for processing transactions on PlayDapp.
Envisioning creating a world where digital assets are more valuable and accessible to everyone, PlayDapp is a DApp game portal that provides a customer-to-customer (C2C) marketplace. All games on the portal are interoperable in which they work across multiple chains like Ethereum (ETH), Avalanche (AVAX), and Solana (SOL). Gamers can trade their characters and items in the marketplace along with increasing the value of the NFT by leveling up, strengthening, and amalgamating them.
PlayDapp will provide a variety of blockchain network and game dApps to allow more users to play games and become crypto game users on the PlayDapp service platform. To do this, PlayDapp provides PG solutions for gaming without any cryptocurrency. PlayDapp will provide a variety of blockchain network and game dApps to allow more users to play games and become crypto game users on the PlayDapp service platform.
Launched in 2017, PlayDapp (PLA) is currently a DApp maker with the ultimate goal of becoming a blockchain-powered entertainment ecosystem builder. This project is associated with a large number of game worlds. Thanks to PlayDapp, players can buy in-game characters that are not available through the achievements. In prospect, they can become the object of trade relations, since users are able to make their sale in the game itself or by using the C2C marketplace.
Keep Network (KEEP)
KEEP is the Keep Network native token designed to govern the network while supporting all applications that are created here as well. Network participants are eligible to earn rewards by doing certain tasks on the platform. These tasks include the computation and accessibility required to select and merge network storages off-chain and to read linked data. Token holders must delegate a minimum amount of KEEP as collateral to be eligible to participate.
Keep is an incentivized network for storing and encrypting private data on the public blockchain. The network is made of off-chain containers for private data known as keeps, while the KEEP work token enables it to be completely permissionless. Keep solves the main problem holding back blockchain adoption: that data on public blockchains are public. With Keep, developers can finally build fully decentralized apps.
BTC, a Bitcoin bridge on Ethereum, is the first application built on top of the Keep network. It is an open-source project supported by groups including Keep, Summa and the Cross-Chain Group. tBTC is a fully Bitcoin-backed ERC-20 token pegged to the price of Bitcoin. It facilitates Bitcoin holders acting on the Ethereum blockchain, accessing the DeFi ecosystem, and earning with their Bitcoin.
Smooth Love Potion (SLP)
SLP is an ERC-20 token that is the in-game asset of the Ethereum-based gaming metaverse Axie Infinity. It is used to breed game characters — Axies, as well as to buy in-game items and govern the protocol. Axies are NFTs that can be bought, interbred, sold, and exchanged. Players can also bet their AXS tokens to generate passive income.
Small Love Potions stand for the primary gaming asset of the popular Axie Infinity game, which is currently the most valuable blockchain-based gaming ecosystem on the market. SLP tokens fulfill numerous uses in the virtual world of Axie Infinity, such as allowing players to level up faster or acquire unique digital NFT pets.
Players can earn Smooth Love Potion tokens simply by participating in various activities in the Axie Infinity game world, which is similar to earning experience points in traditional RPGs. However, purchasing SLP tokens on an exchange is much faster, and since it can give the player a massive head-start in the game, many Axie Infinity fans decide to buy SLP tokens instead of spending a lot of time to earn them in the game.
Conclusion
When investing in new coins, you keep an open mind on all the risks, because the chances of a coin remaining at the same price brackets or depreciating are sky-high.  
This material is not a piece of financial advice and is for informational purposes only.
If you don't want to count on luck, RevenueBot offers an automated trading interface. You can trade on the leading crypto exchanges, including: Binance, Bittrex, FTX, OKX and others. RevenueBot allows traders to create trading bots that provide stable passive income. Among the main advantages of the platform we can highlight the following:

Fees for the service are charged only after the first profit, no prepayment required;

RevenueBot's native marketplace is a great way to buy a ready-made bot as well as to sell a lucrative configuration; 

The RevenueBot referral program enables you to earn without having to do any trading by yourself;

RevenueBot uses a Dollar Cost Averaging (DCA) strategy, through which you can successfully trade and make profits over the long run;

Automatic switching of trading pairs makes it possible to benefit from trading at any time. The bot itself will switch to another trading pair if the main one will not be able to do the earning. 
You can learn more about the features of the platform on the RevenueBot official website.