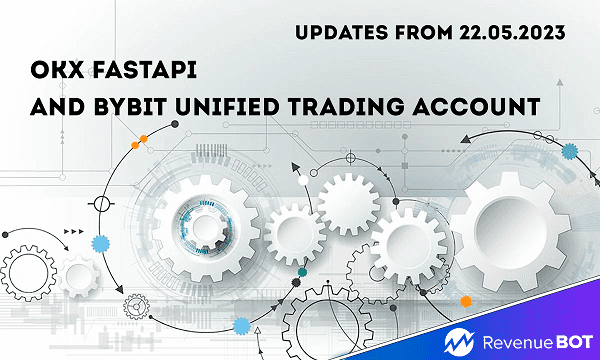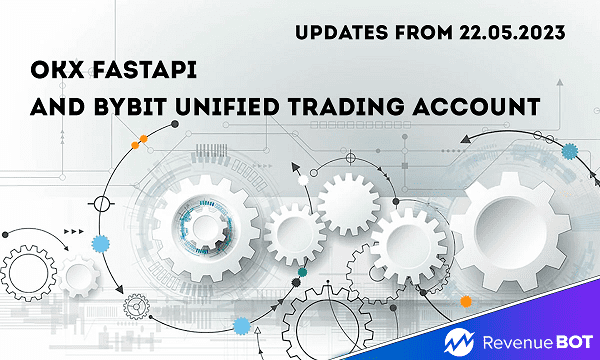 Integration of OKX's Fast API.

This is a brand new, lightning-fast and the most secure way to create API keys for OKX exchange. From now on, generating and binding API keys with no need to manually enter them is just a click away. When using the feature, two API keys are created at once – one for spot trading and another for futures trading.
RevenueBOT uses a white list of IP addresses, thus ensuring the safe-keeping and integrity of users' funds. Each trading operation is possible only if the given IP is on our list.
You can find all the details on how to use this feature in our Knowledge Base.
Introducing Bybit Unified Trading Account on RevenueBOT.

We have upgraded to the latest version of the Bybit API, which offers crypto instruments trading (bot trading, to be precise) using a Unified Trading Account. Starting today, those who use Bybit and have already switched to a Unified Trading Account no more need to create additional accounts in order to trade the bots.
Have a good trade!