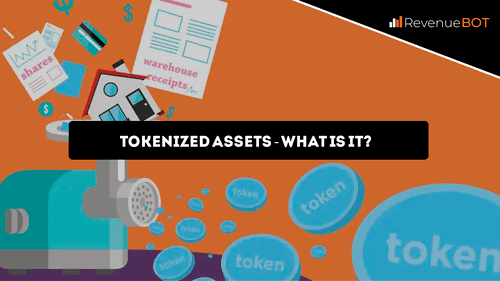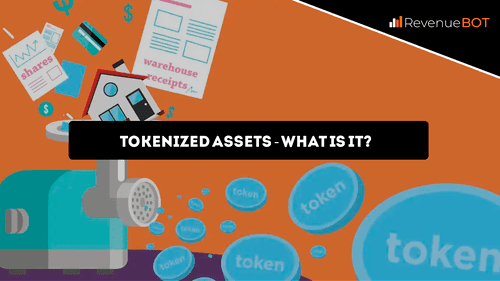 In this article, we would like to talk about tokenized assets, because they are now actively conquering the crypto market. Previously, tokenized assets could only be found on specialized platforms, but in 2021, the largest crypto exchange Binance listed tokenized shares of MicroStrategy, Apple, Microsoft and Coinbase.
Today the crypto market is more beautiful than ever, because there are many different tools that help to make a profit from trading: futures, options, CFDs, credit tokens, etc. Now on the market we can see a rapid development of new tool – tokenized assets. As was the case with DeFi and NFT, tokenized assets appeared in 2016-2017, at least talked about.
The implementation of these tools began only at the beginning of 2019 and here the exchange can be considered a pioneer Currency.com. It positions itself as an exchange of tokenized assets, where there are more than 2000 thousand of them. Next, the FTX platform took over the baton: it was there that we followed the value of Coinbase shares before the company went public. Now, Binance is beginning to integrate tokenized assets. Let's take a closer look at what these assets are.
Definition
Tokenized assets or tradeable tokens are a special security token that is tied to an actual existing asset and follows its price. As we have already said, the listed companies may be listed on some crypto sites. All operations with the negotiable tokens take place inside the blockchain, so fraud is excluded here.
In fact, if you have a cryptocurrency and you want to sell shares of companies, but you don't want to do it with a fiat, then tokenized assets will help you. Decentralization and the lack of mediators are among the advantages of this instrument.
In the case of tokenized assets, they can be purchased and stored on site or on any crypto purse that supports the ERC-20 standard. For this you will not be charged a commission (may be a service charge). Dividend payments are also provided for the purchase of tokenized shares.
On Binance and Currency.com sites, this is stated officially, but whether the dividends correspond to the present or the profit accrual method is different is not clear. If equities do not have dividend payments, you can buy and hold them as normal growth shares.
Why are tokenized assets interesting now?
To begin with, it is worth mentioning that the creation of digital copies of real assets is aimed at attracting traders and investors from traditional markets. There are several advantages to trading tokenized assets:
Traditional brokers have quite large spreads, which is not the case with exchanges that provide trading in tokenized assets.

You will not have to pay an additional commission for an individual investment account.

Due to the use of blockchain technology, all processes are carried out many times faster.

Negotiable tokens can be withdrawn to any wallet, because they are of the ERC-20 standard. Only you will be responsible for the safety of your investments.
The development of tokenized assets includes the emergence of the crypto industry as a whole. If you've read our articles before, you've certainly heard this phrase before, but there's nothing to be done if the crypto industry is actually developing. And the growth of the industry implies new faces, but not new companies and projects, but investors and traders.
New faces come to the crypto market from the traditional, no more. Looking at the inherent volatility of digital assets, many turn around and trade back in traditional markets. And those who have chosen to stay and try are much easier to attract if not only digital assets but also traditional assets are traded on the site.
The only drawback that can be emphasized for tokenized assets now is that they will have to undergo a verification procedure at existing sites in order to be traded. But for the traditional market, it's not a disadvantage, it's more for crypto adepts. Otherwise, we see only advantages. Moreover, tokenized assets are still not widely represented, so there is a possibility that not all sites where they will appear in the future will request identity verification.
Conclusion
Today, it is safe to say that tokenized assets will also appear on other crypto exchanges, or that special venues will be created where only the traded tokens will be traded. But as practice shows, Binance in the crypto industry sets a trend, so the popularization of negotiable tokens will not take long. In the meantime, we suggest you pay attention to RevenueBot. The service acts as a constructor for creating trading bots that can be used for trading on top crypto platforms. The full list of supported exchanges and other features of RevenueBot can be found on the official website.