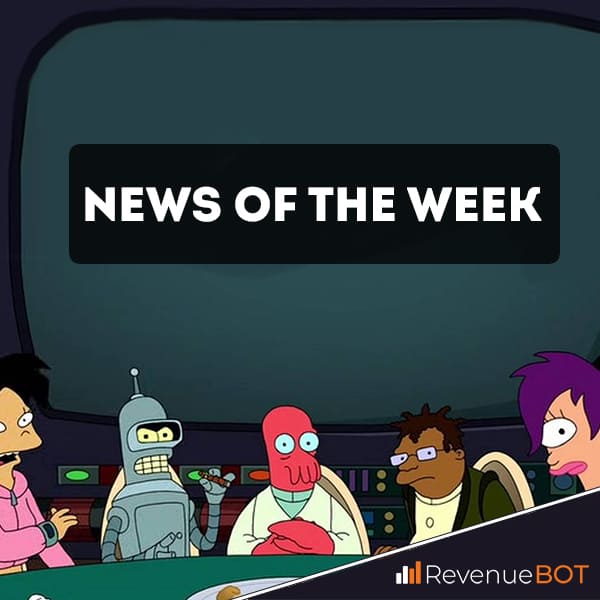 Friday, May 7. The week is coming to an end, so we can talk about the most interesting news in the crypto industry for this week.
Mastercard customers plan to start using cryptocurrency
Not so long ago, the largest debit electronic payment system PayPal, made it possible to pay for the purchases of its users in 29 million partner stores using the cryptocurrency Bitcoin, Bitcoin Cash, Ethereum, Litecoin. The demand for digital currency then exceeded the company's expectations.
Following PayPal, a survey of users of the Mastercard payment system was conducted, where about 40% of people plan to start using virtual currency as early as next year. From 26 February to 10 March, 15,569 people from North America, Latin America, the Middle East, Africa and Asia and the Pacific participated in the survey. 
The company's Product Director Craig Vosburg says that they have decided to rethink their views after last year's pandemic and quarantine, citing that users need an alternative in payment and that more payment opportunities need to be provided.
Mastercard had previously promised that in 2021, merchants would be able to accept payments in cryptocurrencies.
Uniswap has launched the third version of the protocol
To begin, let's remember what Uniswap is.
Uniswap is a protocol that is a decentralized token exchanger. At first glance you can think that Uniswap is another cryptocurrency exchange, but it lacks a very important detail – a book of orders. The protocol allows users to exchange ERC-20 tokens that do not appear in the order book, but are entered into special smart contracts, thus ensuring maximum security for the participants. Tokens used for transfer are combined into smart contracts, creating liquidity pools within which participants can trade. It is also possible to exchange tokens, to make them available for use, to receive commission and to create a new trading pair. 
Yesterday, May 5, the third version of the protocol of the decentralized exchange Uniswap was launched on the Ethereum network. This may mean that the company is not sitting still and constantly trying to update something for its users.
The third version of the exchange involves fundamentally new functions and concepts, including concentrated liquidity, limited-range orders and multiple positions within a pool.
Scammers under the guise of Wall Street Bets stole about $2 million in cryptocurrency
Scammers  who impersonated a large r/WallStreetBets community on the Reddit media platform raised at least $2 million.
How it happened. And all was held in the Telegram channel «WallStreeBets – Crypto Pumps» some people began to distribute an offer about purchase of the community token.
After some time, the channel management sent a technical error message and insisted on sending the sent money again, otherwise the first transaction would be irrevocably cancelled. Of course, it was later revealed that the channel had nothing to do with r/WallStreetBets. And whoever did all this also made a joke at the end, which is probably not a joke:
"How are you guys? Now I'm gonna buy a lambo."