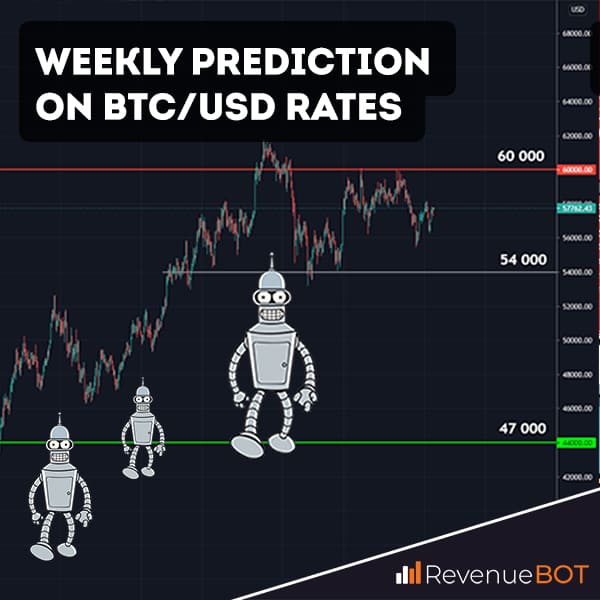 This past week, alas, ended badly for Bitcoin. The ban on the servicing of cryptocurrency companies in China by financial institutions, as well as the pressure on mining companies, has driven down the cryptocurrency market. As a result, the major cryptocurrency depreciated to $30,000, and many market participants decided that a new "cryptowinter" had arrived. Whether this is really true and whether the market will recover, let's look at our traditional weekly rate forecast of Bitcoin to the dollar.
BTCUSD Forecast
On May 19, the price of the BTC fell to $30,000, where the fall was halted by volume purchases and then returned to the $40,000 zone. However, the Bitcoin recovery could not continue. At the moment, the price of the clamp in the wide range of $30,000 to $40,000 is going up. If the $40,000 price increase is successful, the next target will be the main resistance zone, which has kept the BTC from falling for a long time – $45,000. Only by raising the price of $45k will it be possible to speak of completion of correction and market recovery.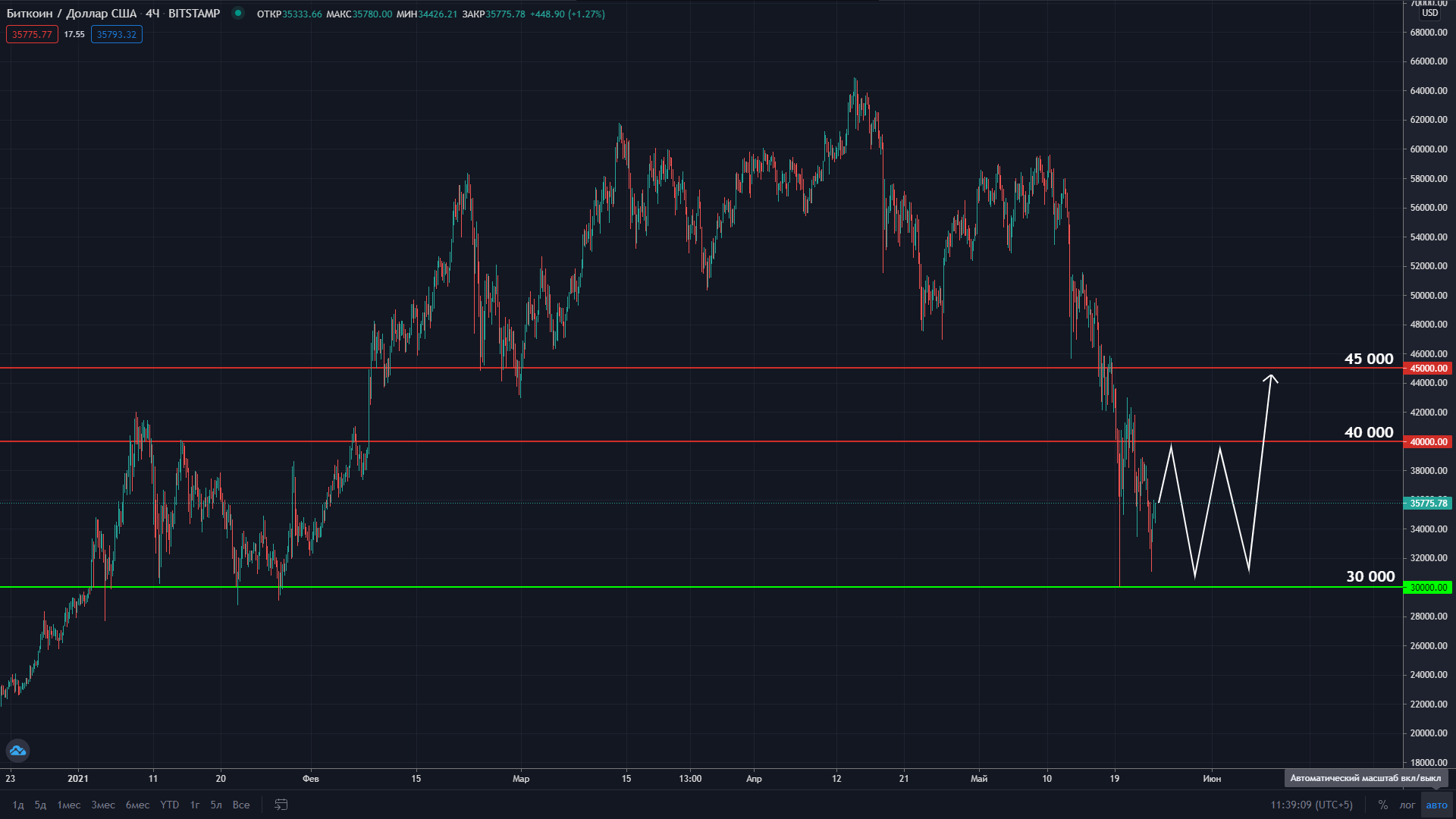 Let's go from the technical to the fundamental. According to Glassnode, despite the decline in the market, bitcoin continues to be removed from the stock market. Major sales have come from buyers of Bitcoin in the last three to six months, but large investors and long-term holders continue to remove the cryptocurrency from trading grounds. Accordingly, a gradual recovery of the price can be expected in the near future, given the shortage of coins in the market.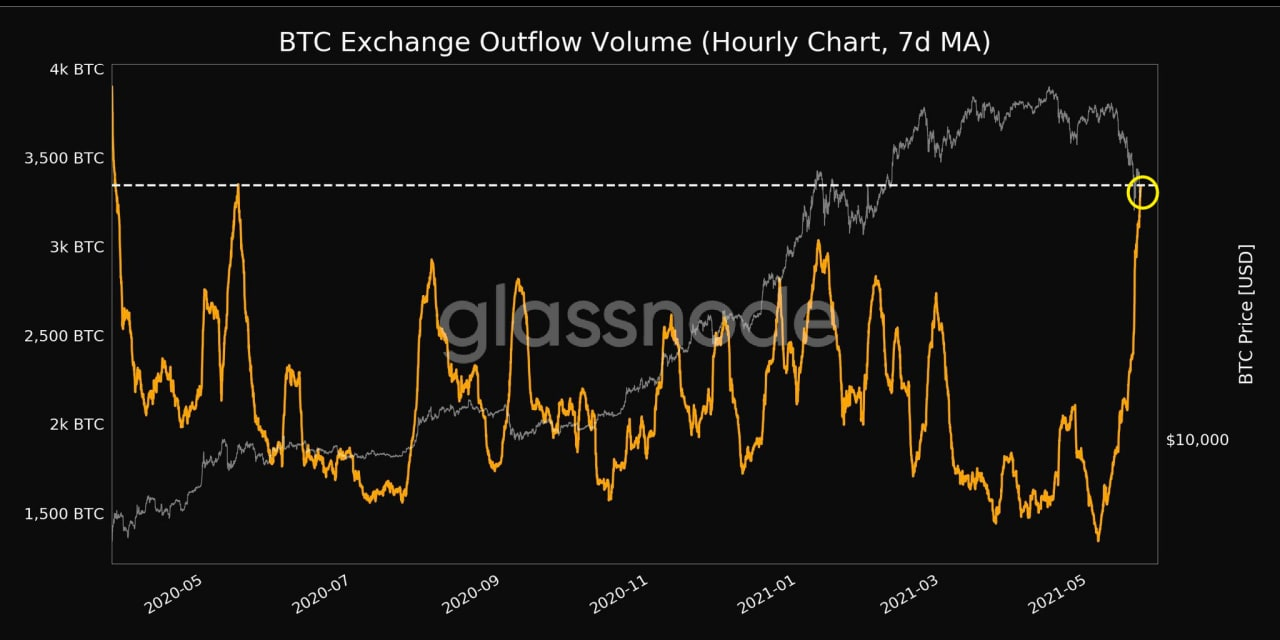 Our forecast for Bitcoin (BTCUSD) for today, tomorrow and the week of May 24-30 is the end of the fall, followed by the restoration to the area of $40,000 – $45,000 against the backdrop of the outflow of bitcoin from the cryptocurrency exchanges.