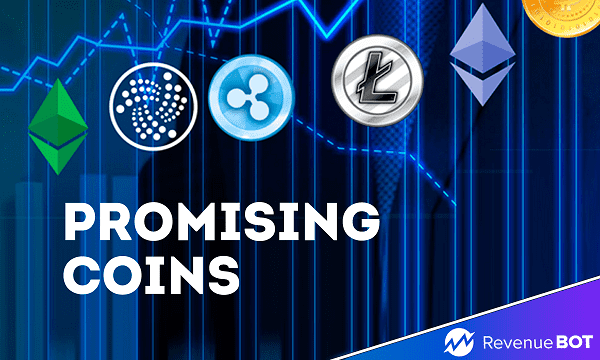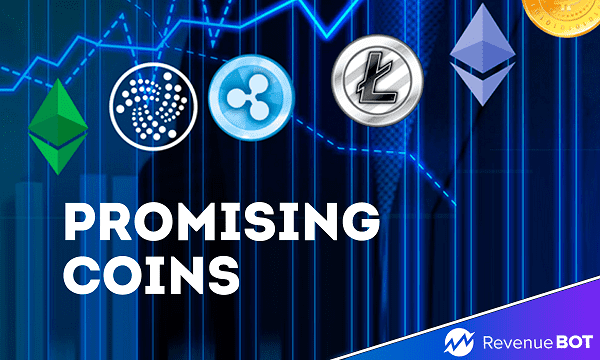 Numerous cryptocurrencies and tokens appear every day. Some of them are of a practical nature, which means they perform some sort of function. Others, on the contrary, have a purely entertainment purpose and may be in demand only due to the strong buzz around the project. RevenueBot has highlighted a few coins to watch out for.
Lido DAO
Lido DAO (LDO) is the governance token of the same-name project, which ensures its long-term stability and decentralized decision-making to facilitate the growth of an equitable, reliable and transparent liquid rate. By holding an LDO, you get to vote in the Lido DAO.
Lido Finance is a DAO community that creates state-of-the-art liquid rate protocols for staking economy development. Lido lets users to bet on their assets and make daily profits. When you place a bet, you mint tokens that are pegged 1:1 to your initial stake. Your tokens on stake can also be used in the DeFi ecosystem to generate more revenue.
Lido enables you to use your assets to get even more returns. Use your tokens (which help you earn daily rewards for betting activity) as collateral, for lending, farming, and more. The number of DAO members is growing every day, and contributors are working together to build the future of Lido.
According to CoinGecko, the coin is currently traded at $3.52.
Secret (SCRT)
SCRT is Secret Network's own token, a data privacy blockchain for smart contracts by default, allowing both permissionless and privacy-protecting apps to be created and used.
In addition to serving as currency, SCRT is also used to use apps on the secret network and to pay governance fees on the network. Users must literally "share" SCRT tokens to become hidden nodes and help protect the network. Tokens are also needed to participate in governing the network and voting on proposals that determine its future.
Secret Network – это блокчейн-платформа, которая предоставляет зашифрованные смарт-контракты и обеспечивает полную конфиденциальность данных. It improves on traditional smart contracts by encrypting input and output data at the protocol level. Secret Network ensures the privacy of all sensitive information collected and stored in decentralized applications (DApps).
At the moment, the token is traded at $4.41.
TrueUSD (TUSD)
TUSD is a stablecoin from TrustToken, pegged to the value of the dollar and fully backed by dollars stored in escrow accounts. The token can be redeemed for the underlying fiat asset upon completion of KYC/AML verification at the official website or purchased at any cryptocurrency exchange that supports it.
TUSD is an ERC-20 and TRC-20-based token. It is available for trading on centralized (Binance, OKEx, KuCoin, Gate.io) and decentralized (Uniswap, Sushiswap) exchanges, where it can be exchanged for other staplecoins or cryptocurrencies. Profinvestment.com editors will discuss the features of the TrueUSD and the purpose of its creation.
TUSD was issued in March 2018, just as public interest in stablecoins began to rise. Since then, the scope and features of stablecoins have only expanded. People trust this project mainly because of its transparency: the real-time reserve monitoring dashboard is a great solution that stands out. Tokenized currencies will definitely continue to play an important role in the development of the blockchain ecosystem.
According to CoinGecko, the token is worth $1.00.
Conclusion
When investing in new coins, you keep an open mind on all the risks, because the chances of a coin remaining at the same price brackets or depreciating are sky-high.
This material is not a piece of financial advice and is for informational purposes only.
If you don't want to count on luck, RevenueBot offers an automated trading interface. You can trade on the leading crypto exchanges, including: Binance, Bittrex, FTX, OKX and others. RevenueBot allows traders to create trading bots that provide stable passive income. Among the main advantages of the platform we can highlight the following:

Fees for the service are charged only after the first profit, no prepayment required;

RevenueBot's native marketplace is a great way to buy a ready-made bot as well as to sell a lucrative configuration; 

The RevenueBot referral program enables you to earn without having to do any trading by yourself;

RevenueBot uses a Dollar Cost Averaging (DCA) strategy, through which you can successfully trade and make profits over the long run;

Automatic switching of trading pairs makes it possible to benefit from trading at any time. The bot itself will switch to another trading pair if the main one will not be able to do the earning. 
You can learn more about the features of the platform on the RevenueBot official website.