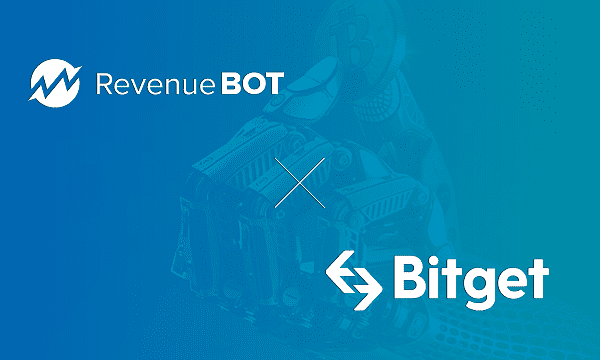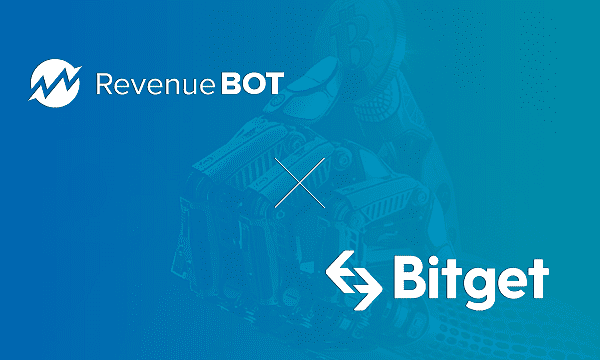 We are pleased to present our users with new trading opportunities – the cryptocurrency exchange Bitget. Nowadays, RevenueBot users can create bots for automatic trading on the spot and futures (USDT-M) markets of the Bitget exchange. RevenueBot is the official broker of the Bitget Exchange.
The service will not charge fees for 30 days in order to provide an opportunity for users of RevenueBot to test trading bots on Bitget. RevenueBot users can check the profitability of trading themselves.
Moreover, in the RevenueBot knowledge base you can find detailed instructions with screenshots how to create a trading bot on Bitget . Also there are recommendations for the common trade strategy and management. The RevenueBot blog includes a detailed overview of the Bitget Exchange; thus, it is useful for those who have not been familiar with the site yet.
RevenueBot is a auxiliary service for cryptocurrency trading on leading stock exchanges. This bot is an automated transaction management system: the algorithm opens, modifies and closes orders by itself. Thanks to it, a trader can loosen control over markets and save time for their analysis.
Bitget is a centralized cryptocurrency exchange offering functionality for trading COIN-M and USDT-M futures, demo, spot and copying trading. By the way, there is a Launchpad platform and a native token. Own BGB token gives advantages on the exchange and expands opportunities for copy trading.
Creating API Key for Bitget Exchange
Creating a bot for a specific trading pair (using link-usdt as an example) for Bitget Spot exchange
Creating a bot with automatic switching trading pairs for Bitget Spot exchange
Creating a bot for a specific trading pair (using sol-usdt as an example) for the Bitget Futures USDT-M exchange
Creating a bot with automatic trading pair switching for Bitget Futures USDT-M exchange