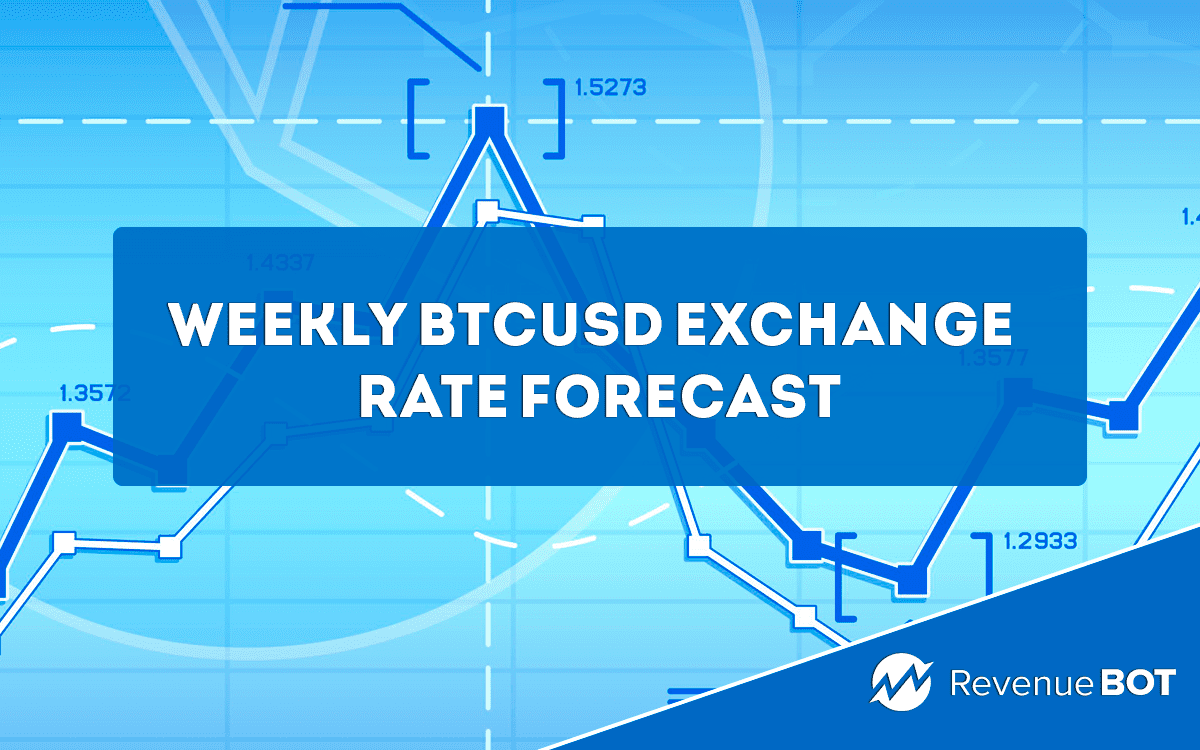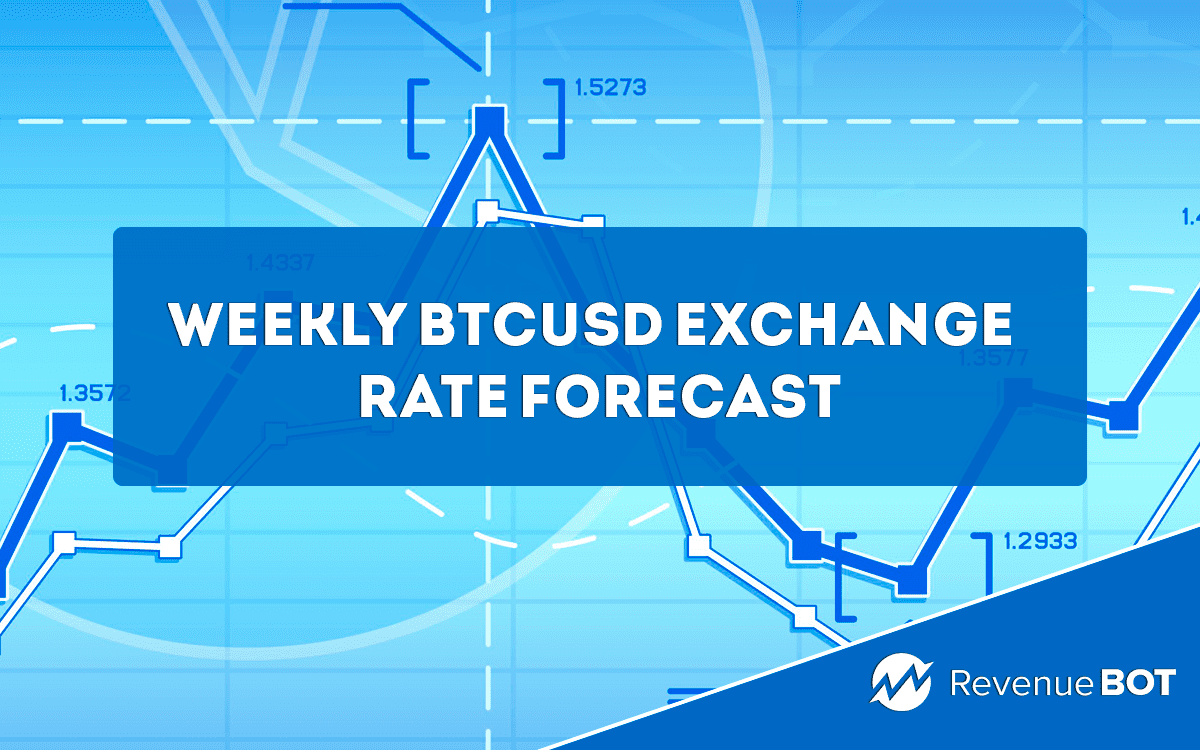 Crypto whales, who own more than $1 million worth of BTC, have been selling their bitcoin holdings since May 5, causing BTC prices to plummet from $40,000 to $30,000. The good news is that last week, apparently, asset sales started to decline. It means that the sales pressure from these whales is coming to an end.
Alternatively, small crypto whales, retail and individual investors as may be supposed, were the top customers during last week's consolidation. However, until we see the big whales start buying BTC again, there is a good chance that retailers are turning into sellers. This could provoke a downward movement, which is likely to be quick and sharp.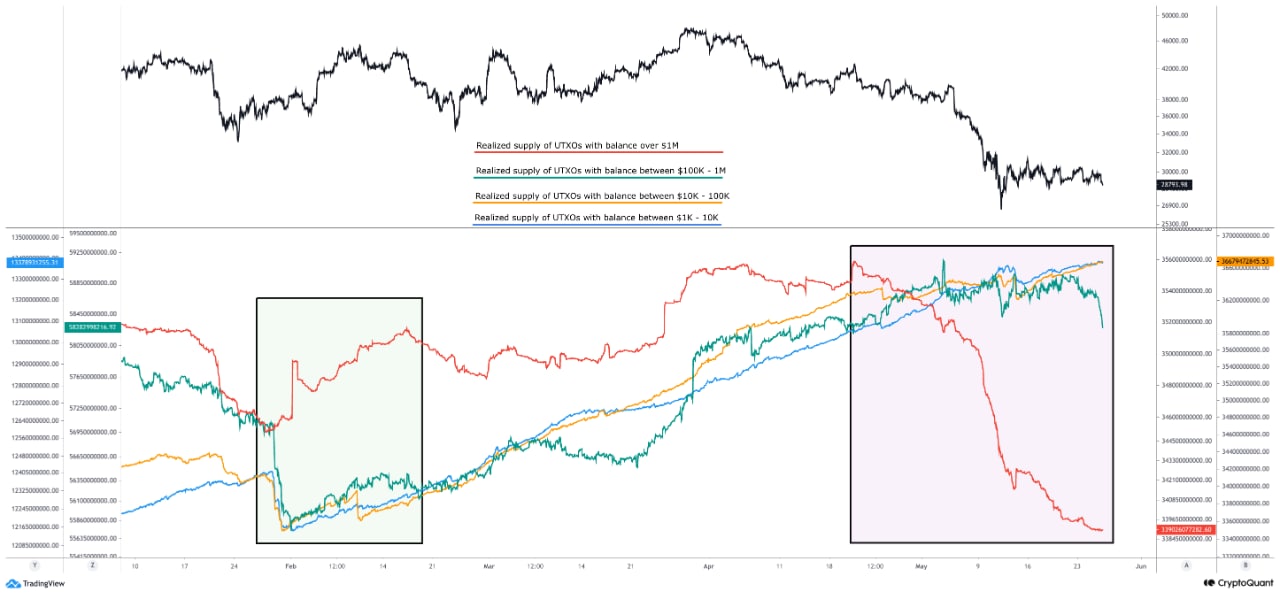 Nevertheless, the bitcoin's supply, last vitalized more than a year ago, indicates that long-term holders show no signs of giving up, as the number of unmoved BTC keeps rising even as the price has dropped back.
So far, more than 12 million BTC have not been moved in the last year. If that number continues to increase, any BTC price pullback may not be very significant. Yet traders should pay attention when the number of such "old coins" starts to decrease, because it means that long-term holders are selling their coins.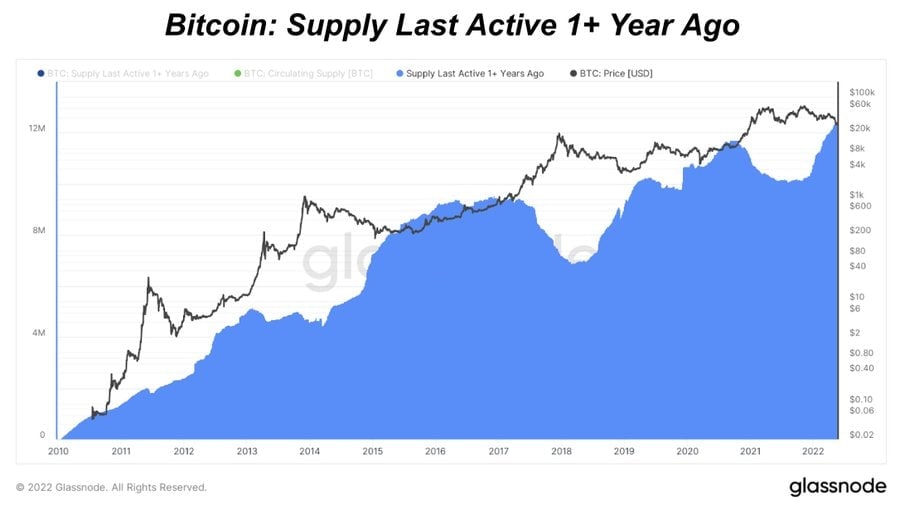 The JPMorgan's report may place confidence in investors that they can hold BTC for a longer time.  While JPMorgan has been known to criticize bitcoin for years, in its latest report the bank seems to have come out in support of it, calling BTC a scarce asset with significant growth potential that could fulfill the dreams of many of its supporters by becoming a gold-like "alternative" currency. 
While BTC at $28,000 could be a good deal in the future, its immediate prospects remain daunting when you look at the latest exchange reserves data. 
As for the end of the previous week, the BTC exchange reserves began slightly growing again after consecutive price drops, thereby indicating the higher buying activity. This implies that investors have moved their assets to the exchanges to prepare them for sale.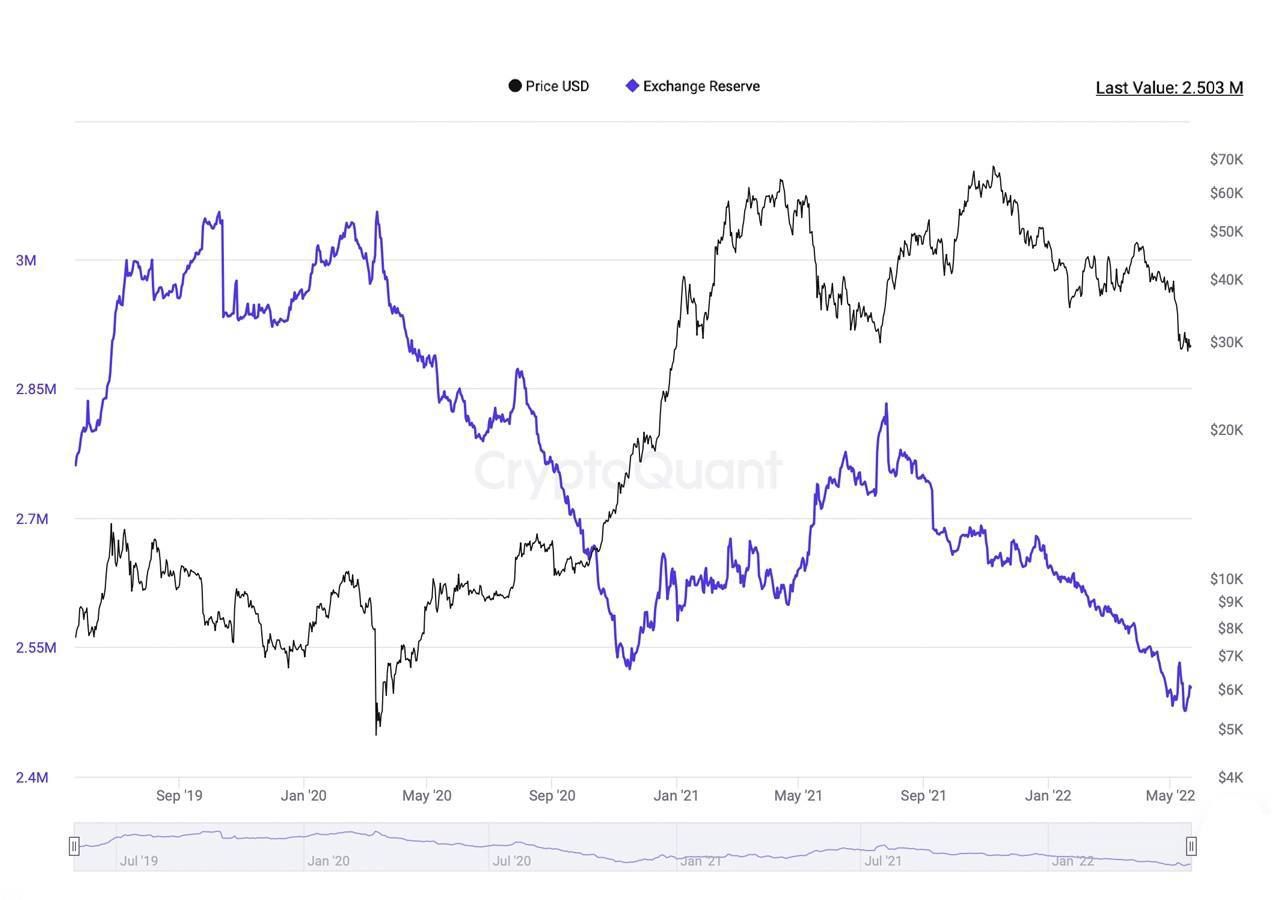 This material is not a piece of financial advice and is for informational purposes only. 
RevenueBot hosts a Telegram group for its customers and an official Telegram channel, where you can find the latest news and info about the crypto industry. You can learn more about the features of the platform on the RevenueBot official website.