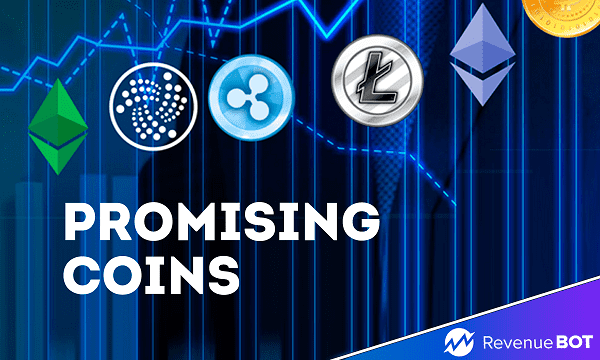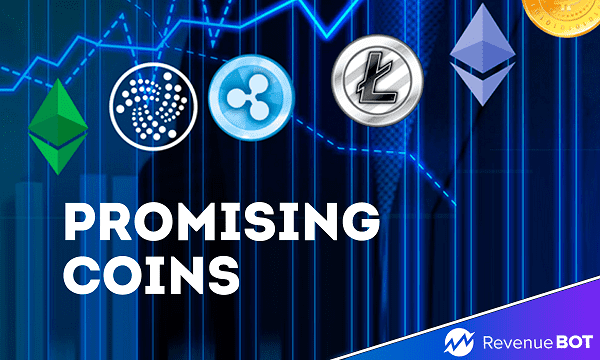 Numerous cryptocurrencies and tokens appear every day. Some of them are of a practical nature, which means they perform some sort of function. Others, on the contrary, have a purely entertainment purpose and may be in demand only due to the strong buzz around the project. RevenueBot has highlighted a few coins to watch out for.
Oasis Network (ROSE)
ROSE is the Oasis Network's native token used for paying transaction fees, staking, and delegating on the consensus layer.
Oasis is a scalable, privacy-enabled blockchain built for decentralized finance and a responsible, user-owned data economy.
Combined with its high throughput and secure architecture, the Oasis network aims to develop private, scalable DeFi expanding it beyond traders and early adopters to a mass market.
As the next generation of blockchain, it is the first-ever privacy-enabled blockchain platform for open finance and the responsible data economy. Oasis uses a brand new ParaTime architecture that separates consensus (Consensus Layer) from computation (ParaTime Layer), allowing it to have greater scalability and support a variety of specialized computational requirements.
Optimism (OP)
The Optimism project is a low-cost, lightning-fast, open-source Ethereum L2 blockchain that meets the practical needs of developers and users.
Optimism was created to scale the Ethereum blockchain while being equivalent to an EVM virtual machine, rather than just being compatible. What this means is that all of Ethereum's apps and tools just happen to work. Moreover, the cost of transactions in the Optimism network is much lower than in the Layer 1 mainnet.
The strengths of Optimism are proven by platforms such as Uniswap, Synthetix, 1inch Exchange, Celer Network, Curve and others. In this way, the developers improve the performance of their systems effectively and maximize their financial results.
The Optimism ecosystem offers a unique environment that lets you create a wide range of groundbreaking applications in the following segments: DeFi, NFT, Bridge, and various additional tools. A variety of crypto businesses can robustly use Optimism functionality to make their blockchain services more agile, productive, and cost-effective. Crypto wallets also stand to benefit greatly from reliance on Optimism's innovations to provide value-added services to users.
TitanSwap (TITAN) 
TITAN is a blockchain based decentralized financial center that provides optimal liquidity solutions for different digital asset category by adaptive bonding curve. 
It not only provides a user-centered decentralized exchange, but also it is an aggregated liquidity pool that supports order smart routing.
TitanSwap in turn is a versatile cross-chain asset exchange. The entire process is automated with cross-chain assets, which considerably reduces user operating expenses and intermediate transaction costs.
As the first milestone, TitanSwap will first realize the automatic routing of different liquidity pools on Ethereum, such as Uniswap pool, Sushiswap pool, Balancer pool, Curve pool, and realize Swap across liquidity pools, and when different liquidity pools provide the same trading pairs.  Smart routing will also automatically select the best route to achieve the best price and lowest slippage. These are the two major features of TitanSwap Cross Chain and Smart Route.
Conclusion
When investing in new coins, you keep an open mind on all the risks, because the chances of a coin remaining at the same price brackets or depreciating are sky-high.
This material is not a piece of financial advice and is for informational purposes only.
If you don't want to count on luck, RevenueBot offers an automated trading interface. You can trade on the leading crypto exchanges, including: Binance, Bittrex, FTX, OKX and others. RevenueBot allows traders to create trading bots that provide stable passive income. Among the main advantages of the platform we can highlight the following:

Fees for the service are charged only after the first profit, no prepayment required;

RevenueBot's native marketplace is a great way to buy a ready-made bot as well as to sell a lucrative configuration; 

The RevenueBot referral program enables you to earn without having to do any trading by yourself;

RevenueBot uses a Dollar Cost Averaging (DCA) strategy, through which you can successfully trade and make profits over the long run;

Automatic switching of trading pairs makes it possible to benefit from trading at any time. The bot itself will switch to another trading pair if the main one will not be able to do the earning. 
You can learn more about the features of the platform on the RevenueBot official website.