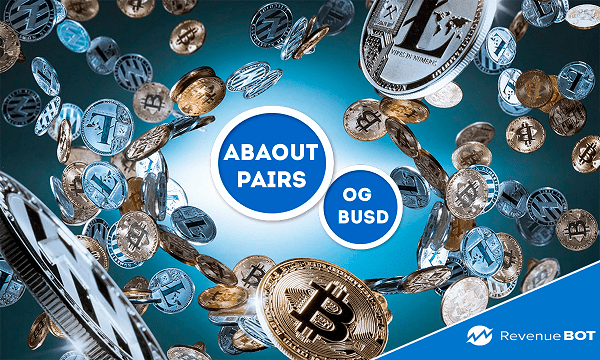 "What about this Pairs trade?" is a new format of introductory articles created by RevenueBot. Every week we will be providing you with updates on a new trading pair that has reached the top, according to the transactions completed through the platform. In addition to providing information about the token, we will also check the trading pair in a bot simulation and see how much of a profit the trader could have made on it, over a period covering the past 60 days.
Insights on the OG token
The OG Fan Token (OG) is a utility token that empowers the fans of OG Esports Team with a tokenized share of influence over the team's decisions through the Socios app and its services.
This token serves as a membership key that lets users compete for exclusive rewards, team recognition, and much more.
Token holders can vote by means of smart contracts in various "fan decision" polls hosted by OG. OG itself is contractually obligated to operate in accordance with the results of the survey.
OG is a utility token on the Chiliz Chain, a Proof-of-Authority sidechain built on Ethereum, and is primarily used for the following:
Governance: OG holders get to vote via smart contracts through various contract-related "fan decision" polls published by OG;

Rewards: OG holders can earn rewards from engagements on Socios.

Staking: it will be possible for OG to be staked in order to earn rewards.
OG holders get to vote via smart contracts through various contract-related "fan decision" polls published by OG Team. OG itself is contractually obligated to operate in accordance with the results of the survey.
Token holders can interact with the Socios platform (voting in polls, participating in contests and quizzes, chatting with like-minded people, etc.) and win rewards, including:
Exclusive discounts on official OG merchandise;

Exclusive experiences;

Cashback offers from official online shops;

In-app CHZ bonuses;

Digital badges.
Future OG token utility offers:
Spending OG tokens to redeem VIP goods and services;

Integrating OG access in partnered applications/websites.
Disassembling the pair
A bot with a $500 deposit will be used as an example. The settings of the bot will be default ones, you can select them when setting up a "Normal trading mode", which implies a 25% overlap of price changes, 20 orders, and 5% martingale.
Assuming that the bot traded on the OG/BUSD pair from from June 16 to August 16 2022, with the LONG algorithm, we get the following results:
Hence, over the past 60 days, the trader was able to make a profit of 0.00281043 BTC, which at the current exchange rate amounts to about $68.
Results
Without a doubt, to some people it may seem that the gain made in 60 days is quite small, and to some extent, they will be right. The Crypto market is so volatile that, in some cases, it can generate several "X's", but this is more of an exception to the rule. It is much more common to lose all the money that you have invested than to make huge profits in a short period of time.
When it comes to RevenueBot, trading is automatic and requires a very minimal amount of attention from the trader. Of course, if you select more aggressive settings for the bot, it will require more attention. However, the example that we gave used the usual normal settings that involve minimum risks for the deposit. We can say that these bot settings are extremely conservative: the profit is not high, but the risks also tend to be zero.
You can use RevenueBot to create a stable passive income. The platform allows you to create trading bots on top cryptocurrency exchanges such as Binance, Bittrex, FTX, OKX and others. The creation of the bot is free, the platform does not charge any fees until the user starts to make a profit from using the bot for trading. We would like to point out right away that the bot does not have access to the clients' funds on the exchange, it simply trades using API-keys, which means that the exchange account is out of reach. RevenueBot has more than 40 thousand clients, who are making profit with the help of trading bots.
However, this is not an exhaustive list of the advantages offered by our platform:
The commission fee is charged only after the user has made a profit;
The bot settings open up a variety of ways to make a profit;
RevenueBot has a marketplace where customers can buy a ready-made bot so they don't have to create their own, or they can also sell their own if the configuration has proven to be effective. Furthermore, users can acquire in the marketplace the services of a mentor (an experienced user of the platform), who is ready to answer questions from beginners. Over time, you can become a mentor yourself and earn an extra income from it.
Regular updates of the platform's features, which optimize the trading process.
The RevenueBot referral program allows you to earn money without having to trade. Refer new clients to the platform and you will get up to 30% of the platform's commission on all profitable transactions conducted by the new user attracted by you every month (but not more than 15 USD).
As you can see, the service has quite a lot of advantages, it remains only to start trading. And why list the pros if you yourself can check everything through the official website of the service. For new users, RevenueBot has prepared a promotion: when you register using this link, you get 5% on your first deposit. Happy trading!