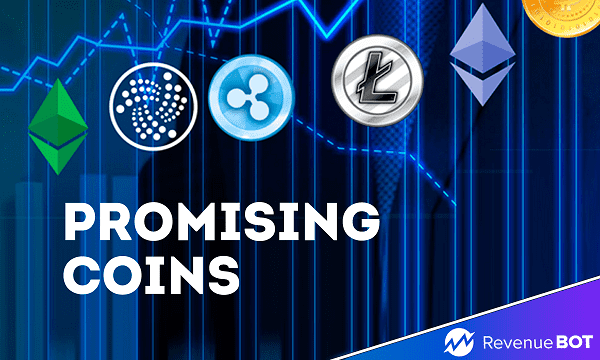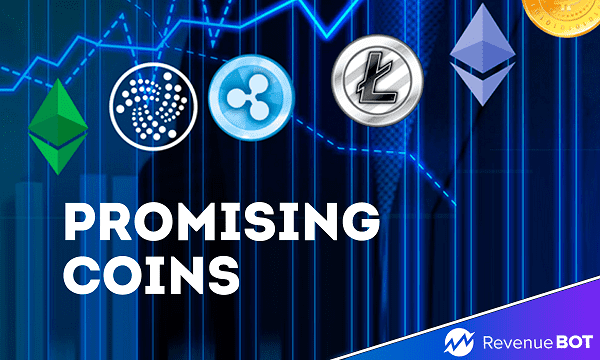 Numerous cryptocurrencies and tokens appear every day. Some of them are of a practical nature, which means they perform some sort of function. Others, on the contrary, have a purely entertainment purpose and may be in demand only due to the strong buzz around the project. RevenueBot has highlighted a few coins to watch out for.
XTRABYTES (XBY)
XBY is a digital coin of the XTRABYTES dApps development platform.  The key challenge for developers is to create a platform where coders can develop blockchain-based applications that will streamline and boost the productivity of many work processes. Absolutely all companies and organizations, from utilities to gambling houses, would be able to use this platform.
XTRABYTES project comprises 4 elements that ensure its operation, these are STATIC nodes, XTRABYTES platform, X-VAULT storage and X-CHANGE crypto exchange. Here's a little breakdown of what role each element plays.
The XTRABYTES network runs thanks to STATIC nodes, that play a significant role in protecting the data on the platform as well. All the nodes that maintain the platform receive their incentives by verifying customer transactions. Learn what the XTRABYTES platform is and what features it provides in the first section. All the data that is stored in the network is distributed among the nodes, but lies in a X-VAULT decentralized repository. Besides XBY, there will be XFUEL coin on the XTRABYTES platform, so the developers created their X-CHANGE not to use any third-party exchange resource.
Fruits (FRTS)
Fruits is a platform where anyone can participate and become part of an economy that uses PoC (Proof-of-Capacity) algorithms.
It performs a sustainable economic cycle with extremely low power consumption, strong security and high transaction speeds.
The economic cycle of the project team created by such a PoC provides a unique blockchain economy that aims to revitalize global charity.
Proof-of-Capacity is an eco-friendly consensus algorithm that allows blockchain miners to compute and store solutions on the available hard drive space for mining and transaction verification.
Thanks to the 3 features created by Fruits PoC, there is no rivalry for mining and no need for high-performance mining hardware, reducing unnecessary costs and eliminating transaction fees between those who send or receive tokens between the Fruits wallet.
CumRocket (CUMMIES)
CumRocket (CUMMIES) are the first NFTs made for adults older than 18, these tokens are animated, but may also contain real models and actresses in NSFW photos. CUMMIES are minted at Degenerate.money trading platform, to be bought and sold there as well.
Every now and then, between the sh*tcoins and rug pulls, there's some comedic relief in crypto trading. One of such cases took place on April 26, 2021 as CUMMIES earned the ranked 3rd top gainer position on CoinMarketCap as the price for the token skyrocketed from $0.00216 to $0.0256 USD.
The female-led coin can be used on Degenerate Money where NSFW NFTs can be purchased along with special adult content subscription services — it even has instant staking a burn. Now 12,500 holders strong, CumRocket's success has led the team to step up its token with the hiring of new developers and a new CTO, they even have a sponsored shoutout from Johnny Sins who calls it the "crypto version of OnlyFans." Promising that it won't be just another meme coin, CumRocket is already working on a decentralized exchange called Сumswap.
Conclusion
When investing in new coins, you keep an open mind on all the risks, because the chances of a coin remaining at the same price brackets or depreciating are sky-high.
This material is not a piece of financial advice and is for informational purposes only.
If you don't want to count on luck, RevenueBot offers an automated trading interface. You can trade on the leading crypto exchanges, including: Binance, Bittrex, FTX, OKX and others. RevenueBot allows traders to create trading bots that provide stable passive income. Among the main advantages of the platform we can highlight the following:

Fees for the service are charged only after the first profit, no prepayment required;

RevenueBot's native marketplace is a great way to buy a ready-made bot as well as to sell a lucrative configuration; 

The RevenueBot referral program enables you to earn without having to do any trading by yourself;

RevenueBot uses a Dollar Cost Averaging (DCA) strategy, through which you can successfully trade and make profits over the long run;

Automatic switching of trading pairs makes it possible to benefit from trading at any time. The bot itself will switch to another trading pair if the main one will not be able to do the earning. 
You can learn more about the features of the platform on the RevenueBot official website.