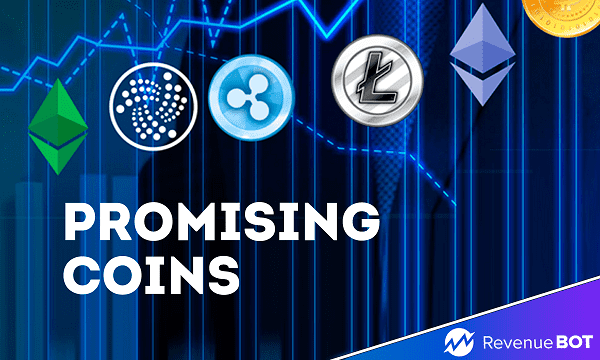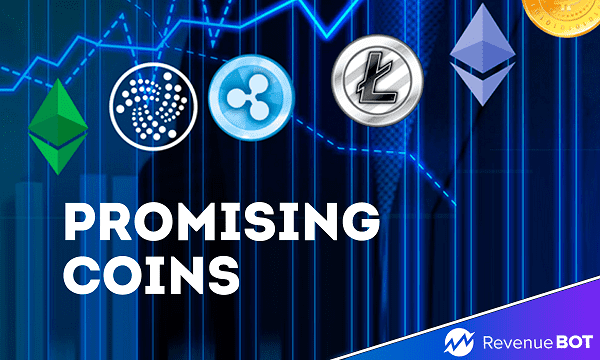 Numerous cryptocurrencies and tokens appear every day. Some of them are of a practical nature, which means they perform some sort of function. Others, on the contrary, have a purely entertainment purpose and may be in demand only due to the strong buzz around the project. RevenueBot has highlighted a few coins to watch out for.
SushiSwap (SUSHI)
SUSHI is an Ethereum-based token designed to encourage users to mine liquidity on the SushiSwap platform.
The platform itself was created by the developers of the Uniswap exchange, and, in fact, is its upgraded version with expanded functionality. The process of creating liquidity is similar to that of Uniswap. The key difference is that SUSHI tokens allow you to earn a fraction of the profits done on the protocol, even if you no longer provide liquidity.
In the case of Uniswap, LPs receive pool trading fees only when their funds are held in the pool. But once they withdraw it, the passive income ceases. In addition, as the protocol develops and trading turnover increases, income gets more and more diversified as large investors, mining pools, venture capital funds, to name a few, join the project.
WOO Network (WOO)
The WOO Network (WOO) cryptocurrency is a utility token used for governance, providing collateral for borrowing, staking, and fee reduction, while also being deeply embedded in WOO's CeFi and DeFi products and services with many add-ons, rebates, profits, and administrations. The WOO token is available on several blockchains thanks to bridges such as BNB Chain, Ethereum, Avalanche, Polygon, Solana, Arbitrum, Fantom and NEAR. It is embedded in well-known DEXs in various networks: Bancor, dYdX, 1Inch, SushiSwap, Uniswap, PancakeSwap, QuickSwap and SpookySwap.
WOO Network is a deep liquidity network that connects  investors, exchanges, institutions and DeFi platforms with democratic  access to liquidity and trading practice at lower or zero cost. WOO Network provides services as part of both the centralized WOO X exchange and the decentralized WOOFi exchange. WOO Network offers the WOO Trade infrastructure for corporate clients, enabling partner exchanges to integrate WOO Network liquidity into their services via APIs.
LooksRare (LOOKS)
LOOKS is LooksRare's native token that is used for staking and rewarding users. 100% of the LooksRare platform's trading fees are earned by LOOKS token holders: such a reward model was created in response to the previous generation NFT trading platform, whose fees primarily reward a single entity.
LooksRare is an NFT marketplace that was launched in early 2022. The platform rivals OpenSea, which is the leader in this sector of the market. Unlike OpenSea, LooksRare is a completely decentralized organization that respects the fundamental principles of blockchain technology.
LooksRare's trading experience is intuitive for experienced NFT traders, while also providing new and innovative features like collection-wide offers, instant royalty payouts for creators, and flexible purchases using mixed tokens (WETH +ETH). Behind the simple user experience lies an innovative, modular smart contract design and a full-stack built from the ground up for scalability, security, and speed.
Conclusion
When investing in new coins, you keep an open mind on all the risks, because the chances of a coin remaining at the same price brackets or depreciating are sky-high.  
If you don't want to count on luck, RevenueBot offers an automated trading interface. You can trade on the leading crypto exchanges, including: Binance, Bittrex, FTX, OKX and others. RevenueBot allows traders to create trading bots that provide stable passive income. Among the main advantages of the platform we can highlight the following:
Fees for the service are charged only after the first profit, no prepayment required;

RevenueBot's native marketplace is a great way to buy a ready-made bot as well as to sell a lucrative configuration; 

The RevenueBot referral program enables you to earn without having to do any trading by yourself;

RevenueBot uses a Dollar Cost Averaging (DCA) strategy, through which you can successfully trade and make profits over the long run;

Automatic switching of trading pairs makes it possible to benefit from trading at any time. The bot itself will switch to another trading pair if the main one will not be able to do the earning. 
You can learn more about the features of the platform on the RevenueBot official website.