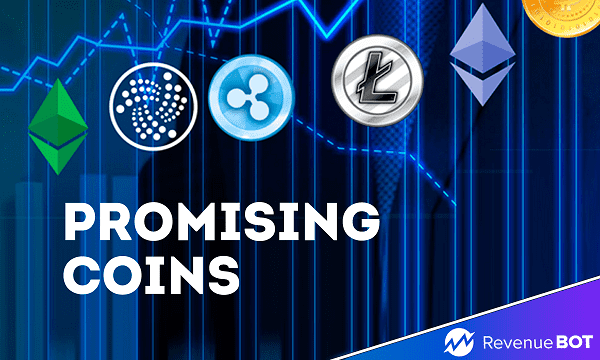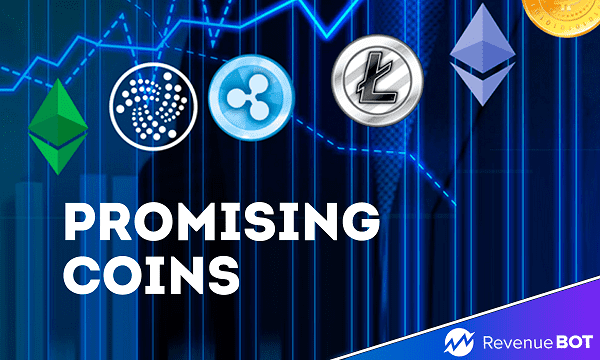 Numerous cryptocurrencies and tokens appear every day. Some of them are of a practical nature, which means they perform some sort of function. Others, on the contrary, have a purely entertainment purpose and may be in demand only due to the strong buzz around the project. RevenueBot has highlighted a few coins to watch out for. 
SwissBorg (CHSB) 
CHSB is an ERC20 Ethereum-based token designed for interaction and mutual settlement in the SwissBorg ecosystem.
The SwissBorg platform is a robust, versatile and comprehensive investment blockchain platform, unbounded by the limitations and exclusivity of traditional money management.
SwissBorg is a blockchain platform founded in Switzerland as an investment hedge fund managed by DAO principles. It solves a problem faced by many institutional investors with regulatory hurdles that make it hard or impossible to invest in crypto. Swissborg allows such investors to enter the market by using the fund as a third-party investment vehicle.
The project team strives to create an end-to-end ecosystem that rewards token holders with additional incentives and maximizes returns.
Swissborg uses state-of-the-art technology to design products that are fast, reliable, and institutionally secure.
In order to prove identity, developers introduce special mandates based on Ethereum blockchain technology. Each customer will have his own 100% customizable mandate and will have 100% ownership of his mandate, ensuring complete, secure and seamless access to investment services and financial advisors worldwide.
Loopring (LRC) 
Loopring (LRC) is a decentralized crypto exchange protocol that has an automated execution system based on Ethereum. The network makes it possible for users to trade assets with each other, providing protection against risk and reducing the cost of trading.
LRC allows you to trade crypto directly from your own wallet, thereby removing the dependence on the credibility and security of a centralized exchange.
Decentralized trading is structured in such a way that digital assets never leave a user's wallet until they sell them. This requires the platform's smart contracts to have access to a digital wallet. However, the funds are never transferred to or accessed by a third party, thus greatly reducing the exposure.
Numerous decentralized exchanges (DEXs) have recently begun to pop up. They usually have this acronym in their names, e.g. as in atomicDEX.
No single server center at such trading platforms is available, as the swap takes place in the P2P format. Such a system is much more difficult for hackers to compromise, which is why DEXs are considered more secure.
Decred (DCR) 
Decred (DCR) is an open, progressive, and self-funding cryptocurrency with a system of community-based governance integrated into its blockchain. In 2013, the idea for this cryptocurrency emerged, though the official launch date is 2016. At first, there was just one developer involved in the project, but as time passed, the number of people in the team grew. Specifically, specialists from BTCsuite joined the game. 
Despite the arrival of the system in 2016, a full-fledged version of the software was released on April 20, 2017. What is meant here is a 1.0 version of the software designed for this virtual currency. The developers assure that the appearance of software for Decred represents an important event on the minds of all the users. As of today, Decred is expanding rapidly, getting new miners and those who are just interested in the network.
Conclusion
When investing in new coins, you keep an open mind on all the risks, because the chances of a coin remaining at the same price brackets or depreciating are sky-high.  
This material is not a piece of financial advice and is for informational purposes only.
If you don't want to count on luck, RevenueBot offers an automated trading interface. You can trade on the leading crypto exchanges, including: Binance, Bittrex, FTX, OKX and others. RevenueBot allows traders to create trading bots that provide stable passive income. Among the main advantages of the platform we can highlight the following:

Fees for the service are charged only after the first profit, no prepayment required;

RevenueBot's native marketplace is a great way to buy a ready-made bot as well as to sell a lucrative configuration; 

The RevenueBot referral program enables you to earn without having to do any trading by yourself;

RevenueBot uses a Dollar Cost Averaging (DCA) strategy, through which you can successfully trade and make profits over the long run;

Automatic switching of trading pairs makes it possible to benefit from trading at any time. The bot itself will switch to another trading pair if the main one will not be able to do the earning. 
You can learn more about the features of the platform on the RevenueBot official website.