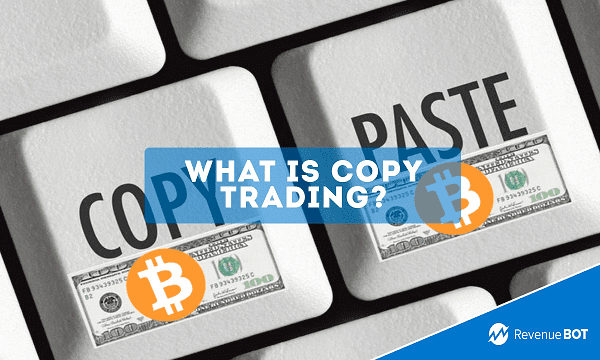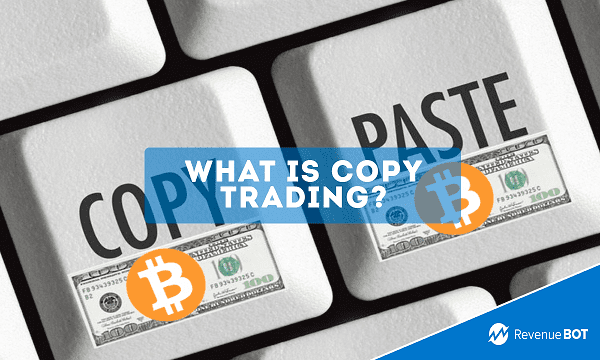 Copy trading (social trading) is about copying the trades of other people who you think are more experienced and generate more profits than losses. Nowadays, numerous cryptocurrency exchanges offer such a feature, with both sides of the process benefiting from it. Individuals whose trades are used for copying earn a share of the profits the copy traders make, while the exchange players investing their tokens in the relevant platform hedge themselves against many of the vital problems typical when dealing with exchange trades on their own. 
How copy trading works
As we said before, copy trading means copying trades of another trader. By employing that strategy, you can diversify your portfolio with multiple ways to make money in the crypto market. Instead of putting all their eggs in one basket, traders can use multiple strategies.
At this point, there are plenty of platforms offering a copy trading service. Virtually all of them offer the client to operate in three basic modes:
Manual. It is most similar to 'normal' trading. It is also referred to as 'social'. In this case, the customer chooses both the trader and the transaction to be copied. You will have to reconfigure the settings in order to make the next stake.

Semi-Automated. It allows the user to see all positions of the selected trader and then determine which of them will be copied. It is also possible to delegate the initiative to the selected trader, i.e. to enable full cloning of all his stakes.

Automated. Here all positions of the trader are copied.
Although copy trading can be largely automated, you need to choose the right trading floor and seek out the best traders you can copy. The platform usually provides you with a set of tools to pick the best trader. These are called copy trading signals. There are quite a few signals and filters to choose from. These include profitability, experience, strategy, number of subscribers, risk profile or return on investment. You can choose either one or a whole combination of them. Before wrapping up, be sure to check the profitability and risk level of the trader. Please keep in mind, you should always opt for a trader who meets your specific criteria.
Once you have chosen a trader, you must select the amount of margin to be reserved for opening trades, leverage ( it is highly unadvisable to choose excessively high values for small deposits) and the value of stop-loss level for each position to be opened. Today's crypto-markets are quite volatile, that is why a wrong setting of parameters (too "short" stop-loss size or high leverage value) can very quickly point out the door even to the most ambitious beginner.
Although copy trading sounds like a profitable option, however, there are still some risks, so it is crucial for traders to remember that past successes are by no means a guarantee of prospective profits. This type of trading allows traders to communicate with the best traders, copy their trades and make profits, while also helping newcomers achieve a complete understanding of the crypto trading world.
Exchanges supporting copy trading
All right, so we've got the general understanding of copy trading sorted out. Let us now consider the most popular platforms for using this strategy. You can find the best crypto exchanges that offer copy trading and even other platforms providing this service in the table below.
Binance is a leading cryptocurrency exchange, founded in 2017, one that has already surpassed the world's top exchanges in terms of average daily trading volume. At the same time, it is the fastest growing crypto exchange with its own BNB token. The P2P crypto trading is available, as well as copy trading.

Bybit is a Singapore-based mainstream crypto exchange that has been operating since 2018. The exchange claims to be one of the most rapidly growing crypto derivatives exchanges with more than a million registered users. Built on customer-centric values, the company endeavors to provide a professional, smart, intuitive and innovative trading experience to better serve customers in a timely manner. The P2P crypto trading and copy trading is available.

Gate.io stands for a well-known cryptocurrency exchange. Gate.io has been in business since 2013 and occupies one of the top positions according to CoinMarketCap rating. Lots of rare coins, listing voting, and numerous bonuses. The P2P crypto trading is available, as well as copy trading.

MEXC is a Singapore-based crypto exchange founded in 2018. Oddly enough, Singapore is predominantly used for registering cryptocurrency exchanges. The website of the cryptocurrency exchange has been translated into Russian. P2P cryptocurrency trading is available.

Huobi is the largest Chinese exchange, established in 2013 in Beijing. It ranks 10th in the world ranking in terms of trading volume. This platform is a trustworthy and safe place to trade. Huobi Exchange has been translated into 9 languages, including Russian. The exchange has its own token called Huobi Token (HT). The P2P crypto trading and copy trading is available.
These are just a small part of the crypto exchanges that feature support for copy trading.
Conclusion
Copy trading is a relatively new way of passive income in the crypto market, an instrument that can become a handy tool for the user to make a profit. However, it is worth bearing in mind a few things. To begin with, a majority of specialized copy trading platforms charge commission fees based on the trading profits. Secondly, no such platform ensures any profit. The user is fully responsible for the outcomes of copy trading.
What you really need to understand is that if the experienced trader you are copying has a low-risk profile, then you can safely invest more money without worrying about losing your investment. On the other hand, if the trader you are copying is making high profits but has a high risk profile, it is better to consider investing less money. As such, copy trading is only worth it if you make sure you choose the right trader.
For crypto market traders, RevenueBot offers an automated trading interface. The user can trade on top crypto exchanges, including: Binance, Bittrex, FTX, OKX and others. RevenueBot provides traders with the opportunity to create trading bots that allow them to receive stable passive earnings. The main advantages of the service include the following:
Fees for the service are charged only after the first profit, no prepayment required;

RevenueBot's native marketplace is a great way to buy a ready-made bot as well as to sell a lucrative configuration; 

The RevenueBot referral program enables you to earn without having to do any trading by yourself;

RevenueBot uses a Dollar Cost Averaging (DCA) strategy, through which you can successfully trade and make profits over the long run;

Automatic switching of trading pairs makes it possible to benefit from trading at any time. The bot itself will switch to another trading pair if the main one will not be able to do the earning. 
You can learn more about the features of the platform on the RevenueBot official website.