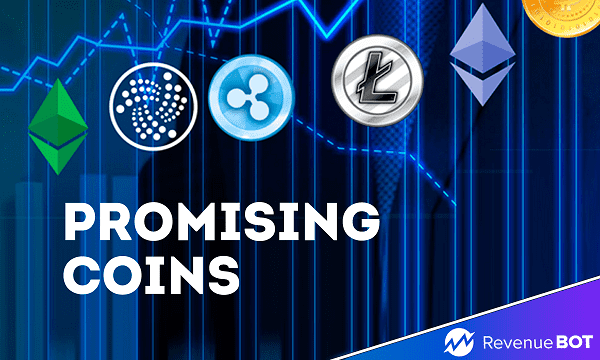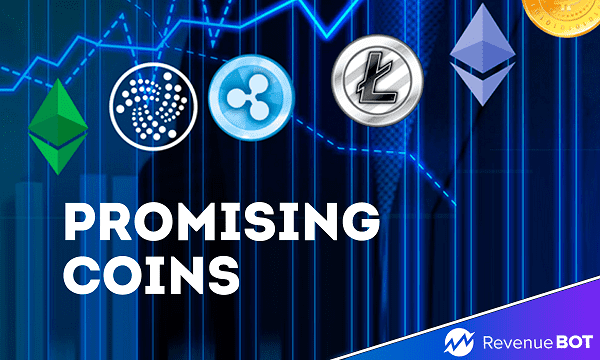 Numerous cryptocurrencies and tokens appear every day. Some of them are of a practical nature, which means they perform some sort of function. Others, on the contrary, have a purely entertainment purpose and may be in demand only due to the strong buzz around the project. RevenueBot has highlighted a few coins to watch out for. 
Amp (AMP)
AMP is a decentralized pledge token built on Ethereum that provides instant transactions with digital assets and offers instant, verifiable guarantees for any type of value transfer.
Amp itself is an extensible platform for providing asset transfers. By staking AMP, you can secure any form of value exchange: digital payments, fiat currency exchange, loan distribution, real estate sales, and many more.
Through the use of collateral pools, Amp effectively decentralizes asset transfer risks – which is especially suitable for fraud-proof networks and apps related to real-world money transfers. The platform helps you mitigate the exposure of your users with smart contracting features specifically designed for collateralizing.
AMP was created in such a way as to offer maximum flexibility and reliability for the long term. Additionaly, the platform is open source licensed and allows you to create and deploy custom provisioning controllers for your application to interact with Amp on your own terms.
RSK Infrastructure Framework (RIF)
RIF is a token designed to enable access to services and features in the RIF OS (RSK Infrastructure Framework Open Standard) system. It is a handy tool that allows any owner to enjoy a multitude of services compatible with the architecture and integrated into the RIF OS. These services may include third-party infrastructure utilities and any other applications developed in an environment that agrees to accept RIF tokens as a means of accessing/using any service or app.
RIF OS  is a suite of open and decentralized infrastructure protocols  that enable faster, easier and scalable development of distributed  applications (dApps) within a unified environment. Moreover, this OS provides developers and companies with access to a variety of services in various crypto-economies.
Hedera Hashgraph (HBAR)
HBAR is a utility token of the eponymous platform allowing users to perform thousands of transactions per second without compromising security. Holding HBAR token gives you access to dApps built on the Hedera platform. It can also be used to fix a share, to make passive income, as well as to stake to network nodes.
Although Hashgraph is a patented algorithm that, like blockchain, is decentralized at its core and features strong security achieved through hashing, it lacks the disadvantage of low transaction speeds.
What distinguishes blockchain technology from HashGraph most significantly is that Hashgraph represents a private, authorized chain, while blockchain is public and unauthorized. An authorized private network means that the identity and number of nodes in the network is known in advance, while a public network has no fixed number of nodes.
It is quite a large difference and far too intricate if you delve into it, yet it is essential to be aware of it. That said, this concept does not make Hashgraph a centralized platform. In this sense, it is a bit like the Bitcoin blockchain.
Conclusion
When investing in new coins, you keep an open mind on all the risks, because the chances of a coin remaining at the same price brackets or depreciating are sky-high.  
This material is not a piece of financial advice and is for informational purposes only.
If you don't want to count on luck, RevenueBot offers an automated trading interface. You can trade on the leading crypto exchanges, including: Binance, Bittrex, FTX, OKX and others. RevenueBot allows traders to create trading bots that provide stable passive income. Among the main advantages of the platform we can highlight the following:

Fees for the service are charged only after the first profit, no prepayment required;

RevenueBot's native marketplace is a great way to buy a ready-made bot as well as to sell a lucrative configuration; 

The RevenueBot referral program enables you to earn without having to do any trading by yourself;

RevenueBot uses a Dollar Cost Averaging (DCA) strategy, through which you can successfully trade and make profits over the long run;

Automatic switching of trading pairs makes it possible to benefit from trading at any time. The bot itself will switch to another trading pair if the main one will not be able to do the earning. 
You can learn more about the features of the platform on the RevenueBot official website.