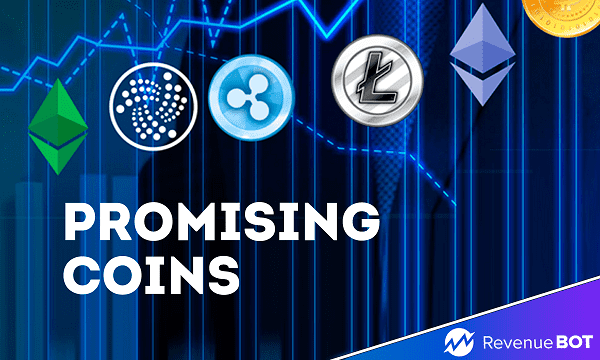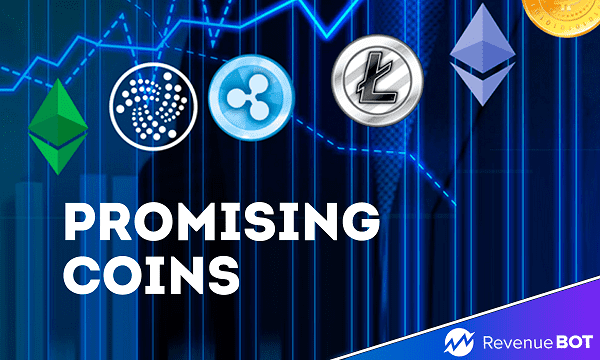 Numerous cryptocurrencies and tokens appear every day. Some of them are of a practical nature, which means they perform some sort of function. Others, on the contrary, have a purely entertainment purpose and may be in demand only due to the strong buzz around the project. RevenueBot has highlighted a few coins to watch out for. 
MultiversX // ex. Elrond (EGLD)
EGLD is a token of the MultiversX blockchain platform based on the SPoS (Secure Proof of Stake) consensus protocol and Adaptive State Sharding. MultiversX seeks to tackle scalability issues as well as strike a balance between decentralization and security.
To accomplish the goal, the team developed a novel adaptive state segmentation mechanism that improves scalability as new nodes join the network.
Since the advent of the Internet, the world now has a tool that makes it possible to transfer and receive all sorts of information in a flash. Later on, the technology advanced exponentially, with speed increasing and new possibilities appearing.
Meanwhile, the Internet has been deprived of the independence that users dreamed of since the authorities now have powerful tools for control and surveillance. As a result, there now exists a need to implement a groundbreaking network layer that retains all of the user-required functionality while at the same time providing the desired level of decentralization.
Aion (AION)
AION is a token of the eponymous platform, Aion, intended for the creation of dApps. The Aion network aims to create a multi-tiered blockchain system to improve scalability, privacy, and interoperability across different blockchains.
Designed to support non-standard blockchain architectures, the Aion platform offers a trusted cross-chain interoperability mechanism. That system is based on the world's first blockchain dedicated to public enterprises, Aion-1.
Aion's multi-tiered blockchain network is similar to a computer one. What this network provides is a protocol and a common standard for other systems for them to communicate with each other. It passes value, logic among the users of the network in order to create a seamless value chain, for them to be passed between the blockchains as freely as liquid assets.
TomoChain (TOMO) 
TOMO is a token of the TomoChain system offering viable solutions regarding the scalability limitations of the Ethereum blockchain.
In essence, TomoChain is a Layer 2 blockchain with high performance, with the shortest possible time to validate transactions, and it has zero transaction fee. Tomochain and Ethereum will be bridged by a system of cross-chain smart contracts, which will facilitate so-called atomic cross-chain token transfers.
The goal of the TomoChain is to serve as a powerful engine for a multitude of successful dApps and to support thousands of various tokens. The idea is to assemble all decentralized applications into one single blockchain. It would therefore feature absolutely all cryptocurrencies, as well as their native tokens.
What's more, TOMO will become the back-up crypto for all applications running on that network. All parties using TomoChain to build applications or to issue and integrate crypto tokens into them would probably need it.
Conclusion
When investing in new coins, you keep an open mind on all the risks, because the chances of a coin remaining at the same price brackets or depreciating are sky-high.  
This material is not a piece of financial advice and is for informational purposes only.
If you don't want to count on luck, RevenueBot offers an automated trading interface. You can trade on the leading crypto exchanges, including: Binance, Bittrex, FTX, OKX and others. RevenueBot allows traders to create trading bots that provide stable passive income. Among the main advantages of the platform we can highlight the following:

Fees for the service are charged only after the first profit, no prepayment required;

RevenueBot's native marketplace is a great way to buy a ready-made bot as well as to sell a lucrative configuration; 

The RevenueBot referral program enables you to earn without having to do any trading by yourself;

RevenueBot uses a Dollar Cost Averaging (DCA) strategy, through which you can successfully trade and make profits over the long run;

Automatic switching of trading pairs makes it possible to benefit from trading at any time. The bot itself will switch to another trading pair if the main one will not be able to do the earning. 
You can learn more about the features of the platform on the RevenueBot official website.