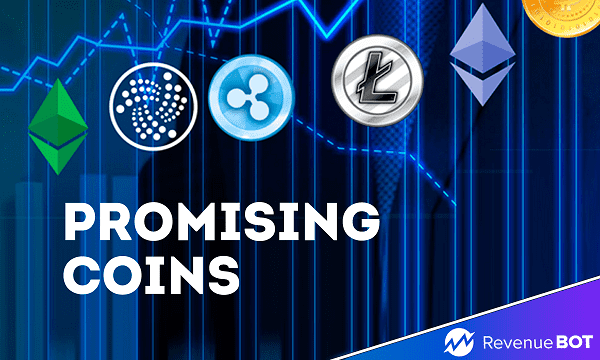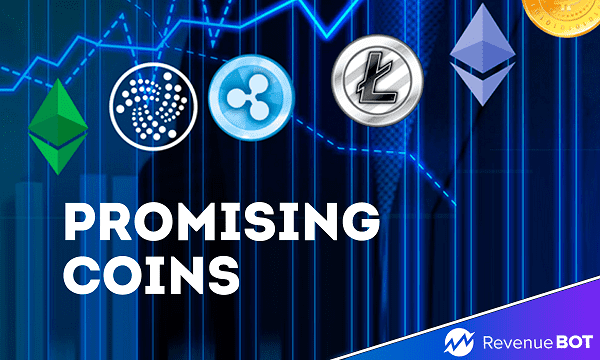 Numerous cryptocurrencies and tokens appear every day. Some of them are of a practical nature, which means they perform some sort of function. Others, on the contrary, have a purely entertainment purpose and may be in demand only due to the strong buzz around the project. RevenueBot has highlighted a few coins to watch out for. 
MaidSafeCoin (MAID)
Safecoin is a digital token that is generated automatically by the SAFE Network and is stored there as well. It serves as an incentive for users and developers, and provides access to the network services. MaidSafeCoin is built on top of the Omni protocol, which runs on the Bitcoin blockchain.
Their aim is to provide privacy, security and freedom to everyone on the planet. This has been their unwavering ambition since they started on this journey in 2006, and it remains their driving force today.
Using idle computing resources of traditional computers, Safe Network supersedes the vulnerable structure of an existing decentralized autonomous network. Without any human intervention, the Safe Network pays out Tokens automatically to Farmers (users who join the Network by contributing their computing resources) and to Builders (application developers, who get paid automatically depending on how much their applications are used). In addition, Core Developers who improve the core Safe Network codebase can also earn Tokens by providing bug fixes and new features.
MDEX (MDX)
MDX is a native token of the MDEX decentralized exchange, which is built on Huobi Eco-Chain and Ethereum and supports "dual mining mechanism": liquidity mining and trade mining based on the concept of stock pools.
The token is used in several domains. It is mainly used as collateral for loans or as an asset for lending. It can also be used as a staking reward, a royalty for farmers, or as a gas fee.
And there are also some advanced use cases, such as governance (MDX holders get certain privileges in the ecosystem) or money-making (token holders get a interest in the fees collected in a non-custodial contract).
The decentralized financial sector (DeFi) has experienced rapid growth in recent years and has led to the launch of many projects that have inspired the creation of its own blockchain. In this context, China's largest crypto exchange Huobi has launched its native blockchain known as Huobi Eco Chain.
Edgeware (EDG)
Edgeware is a smart contract chain with a community-managed treasury, decentralised proposal system and network of DAOs. Edgeware is a high-performance, self-upgrading smart contract platform, in the Polkadot ecosystem. Participants vote, delegate, and fund each other to upgrade the network.
Edgeware provides a platform for developers, creators and community members to efficiently build, fund and manage their projects. Solid funding, an ever-evolving organizational structure, and an inclusive culture foster the development of new blockchain-related concepts, tools, and services. Although community interests are constantly changing, the primary focus here is on the collaborative governance and ownership of the Edgeware Center.
The EDG token incentivises and rewards the participants in the ecosystem, ensuring everyone remains aligned to a common purpose of expanding both the usefulness and awareness of the network. EDG is used to pay transaction fees and contract charges. The holders can use their tokens to vote on decisions on the network. Whether locking tokens as validators or delegating them, users receive rewards.
Conclusion
When investing in new coins, you keep an open mind on all the risks, because the chances of a coin remaining at the same price brackets or depreciating are sky-high.  
This material is not a piece of financial advice and is for informational purposes only.
If you don't want to count on luck, RevenueBot offers an automated trading interface. You can trade on the leading crypto exchanges, including: Binance, Bittrex, FTX, OKX and others. RevenueBot allows traders to create trading bots that provide stable passive income. Among the main advantages of the platform we can highlight the following:

Fees for the service are charged only after the first profit, no prepayment required;

RevenueBot's native marketplace is a great way to buy a ready-made bot as well as to sell a lucrative configuration; 

The RevenueBot referral program enables you to earn without having to do any trading by yourself;

RevenueBot uses a Dollar Cost Averaging (DCA) strategy, through which you can successfully trade and make profits over the long run;

Automatic switching of trading pairs makes it possible to benefit from trading at any time. The bot itself will switch to another trading pair if the main one will not be able to do the earning. 
You can learn more about the features of the platform on the RevenueBot official website.