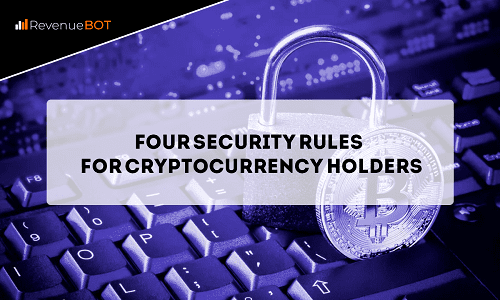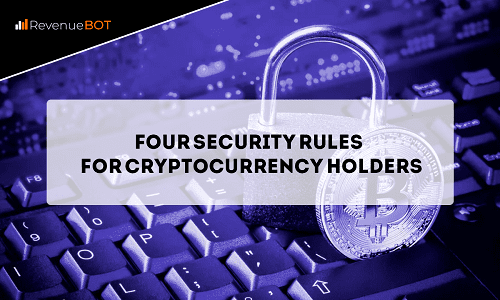 With private keys, no one can access digital assets except the holder. But this imposes an even greater responsibility: how do we secure the keys? In this material, we're going to talk about how crypto investor's won't fall prey to frauds.
Learn to Recognize Cryptocurrency Scams
Today we have three of the most common types of cryptocurrency fraud that every crypto investor can encounter.
Distribution of cryptocurrencies or AirDrop
Note that cryptocurrency or tokens may indeed be given away free of charge, but it is more common for members of the crypto community to receive counterfeit handouts. As a rule, fraudsters use the names of known personalities, whether an actor, a politician or a trader. On social media, a post is published on their behalf stating that a certain amount of cryptocurrency should be sent to the purse. In return, the sender will receive twice the amount of cryptocurrency sent.
It's not hard to guess that no one's sending anything back, and your cryptocurrency goes one way. Verify the authenticity of the accounts from which such messages emanate. In all social media now you can confirm your identity and get a corresponding entry on the account page. If there is no such mark, the distribution is false and expecting a doubling of your cryptocurrency is definitely not worth it. In general, such events are not held by known individuals or in exceptional cases.
Cryptocurrency pyramids
Not much different from the pyramids in their traditional sense. People are still attracted by the principle of investing, bringing friends and getting interest. The interesting thing is that the pyramids have been around for many years, but they don't disappear, because people keep carrying money in them, looking for easy work.
In the crypto industry, it is easier to attract gullible investors because of its novelty and profitability. People are told that it's not a pyramid, but a high-yield project. It solidifies all by pointing to the growth of some cryptocurrencies that are making extra profits to their investors. As a result, people invest and get away with nothing. If you are new to the crypto market, remember: there is no extra profit for a simple investment in any project. Unless it's Dogecoin, of course.
Phishing emails
A phishing email may be sent to crypto investors, which will say that your account on the exchange/wallet is being hacked. To prevent hacking, you need to click on the link, enter your username and password. After entering the necessary information, the attackers withdraw all the cryptocurrency available on the account or wallet. Here you should follow three rules:
Check the address where the email came from;

Do not click on unknown links in emails;

Do not specify the data for accessing your account or wallet.
It is not necessary to store the key or password for accessing cryptocurrencies in electronic form
One of the most common mistakes. If your key or password is on a digital device that is connected to the Internet, it is no longer protected. Passwords can be stored as a screenshot, as a text document, in a letter. Experience has shown that it is not difficult to access a device, be it a computer or a smartphone. If the intruders receive your confidential data, the cryptocurrency will be lost irrevocably.
The most reliable way to save keys and passwords is considered paper. You just need to write it down or print out the keys, and then put them in a place that no one else can see. 
Of course, in that case, your keys won't be 100% secure either, but that's up to you. If you put the paper in the desk drawer, it doesn't guarantee they're safe. But if you're a big holder of digital assets who's willing to spend money to secure your investment, you can buy a storage unit that's water-resistant and fire-resistant. In this case, the probability of keeping passwords and keys is multiplied.
Two-factor authentication
Oddly enough, many crypto investors ignore this simple rule. In any service/exchange/purse where two-factor authentication can be connected, this must be done. If the attackers somehow get to your username and password, but you have a two-factor authentication connection, the probability of your assets being secure will increase. 
When you connect 2FA to a phone or e-mail (if you wish) you will receive a six-digit code. Until it is entered in a special field, access to cryptocurrencies will not be possible. Remember that the code is valid only for the first 30-40 seconds, after which it must be sent again.
Using different passwords
Here we are talking more about all the users of the global Internet than just the crypto investors. When you put the same password everywhere (e-mail, social media, various services, etc.), you become much more vulnerable to fraud. They only need one password to access many of your other accounts.
To avoid this, you should change the passwords for each account. Passwords can be written down or special browser permissions that memorize passwords can be used.
It is worth mentioning here that you should not write about confidential data in social media dialogues. You can follow all of the above rules, but if the intruder does gain access to your account, he may discover the secret information in correspondence.
Conclusion
In order to avoid the loss of cryptocurrency, you should follow the rules described above. If you follow all the rules and trade on the cryptocurrency market, then pay your attention to RevenueBot. The service provides an opportunity to create trading bots for trading on top crypto exchanges. The bot performs all trading processes using the API, so it will not have access to your funds. More information about RevenueBot services can be found on the official website of the service.