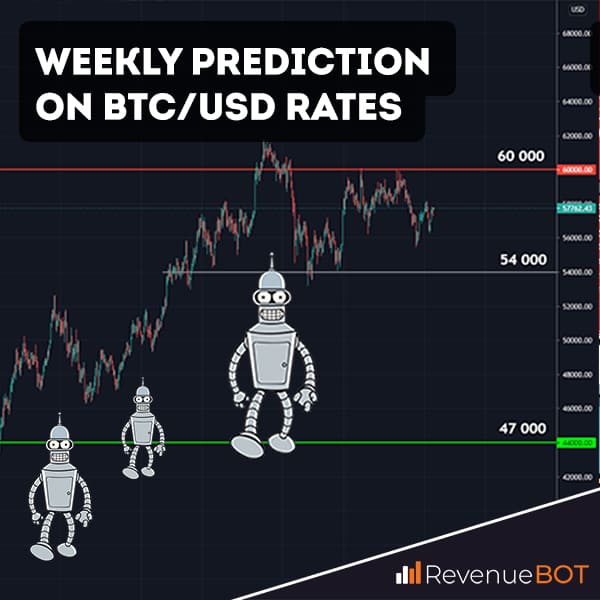 The long Lateral Trend continues in the cryptocurrency market, from which Bitcoin has not been able to escape for more than a month and a half. Pressure on miners and other cryptocurrency companies in China continues, forcing crypto investors to proceed cautiously. However, the BTC rate has stabilized in the range of $30,000 to $40,000 and cannot go beyond that. What's going to happen next week will be our traditional weekly Bitcoin-to-dollar forecast.
BTCUSD Forecast
Gradually, from a wider range of $30,000 to $40,000, Bitcoin descended a step further and is now trading in an even narrower zone between $32,000 and $36,000. With five unsuccessful attempts by sellers to crash the price below the support zone of $30,000, liquidity squeezes and buyers' positions have intensified over the last week and a half or two. This may suggest that in the near future the exit from the side can be very impulsive and we expect that the shot will be fired upwards.
The nearest local resistance zone is $36,000, the price of which rises to $40,000. The key support zone remains the $30,000-$32,000 range, from which the price has already bounced upwards on high volumes several times, indicating the strength of buyers in this range.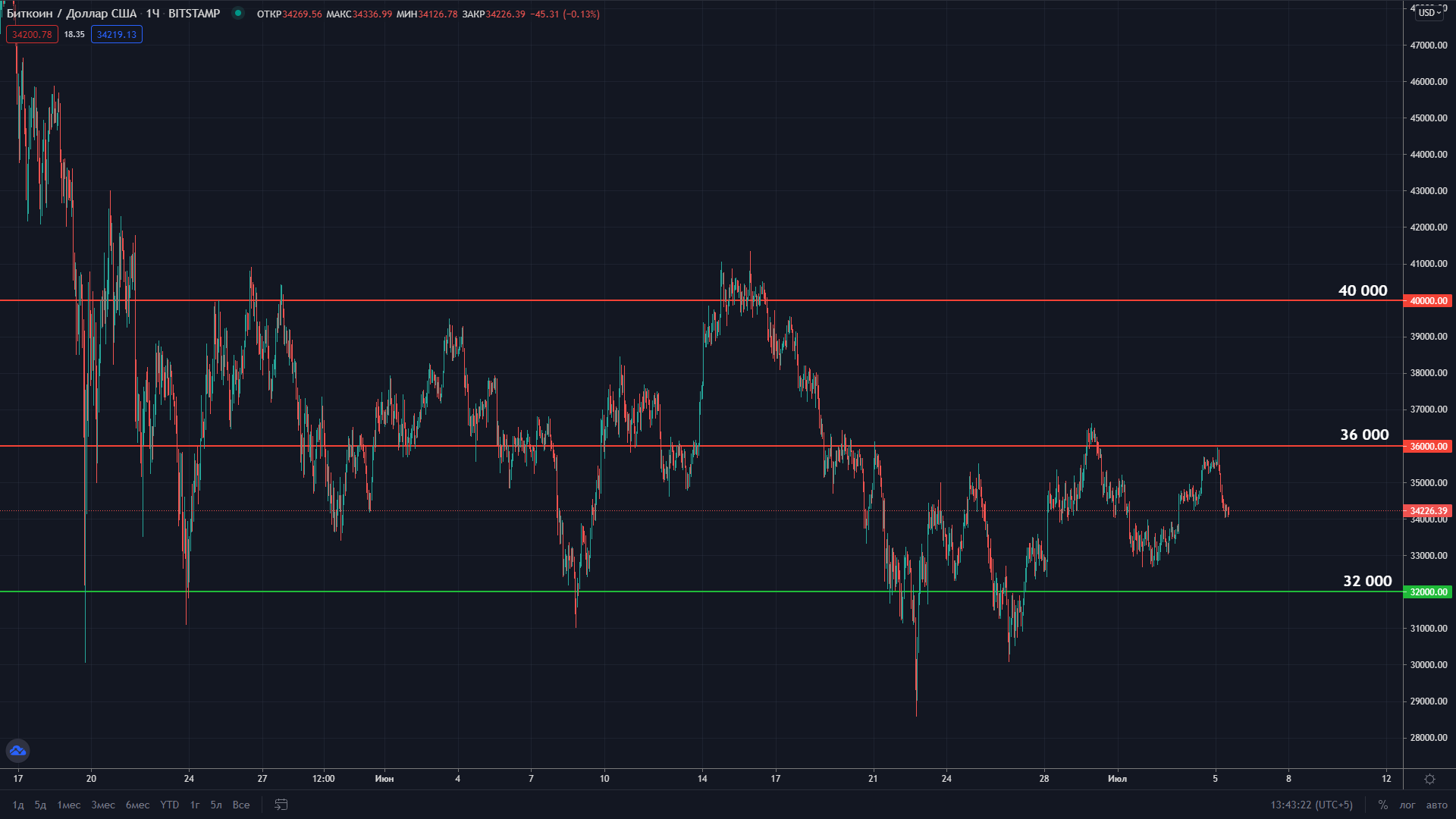 A rolling average over 100 periods on a four-hour time frame indicates a gradual stabilization of the situation, but continues to be embarrassed by the fact that the price has been pushed back three times very precisely from the moving average. Each attempt was less volatile than the previous one. It also indicates that the buyers are not yet strong enough to recover the price. To do that, let's remind you, you have to go first to $40,000 and then to $48,000. However, given that both sellers and sellers cannot boast of high volumes, as well as the increase in liquidity in the $32,000-$36,000 area, one can expect rapid growth to overcome resistance, as well as MA100, and the market to grow again.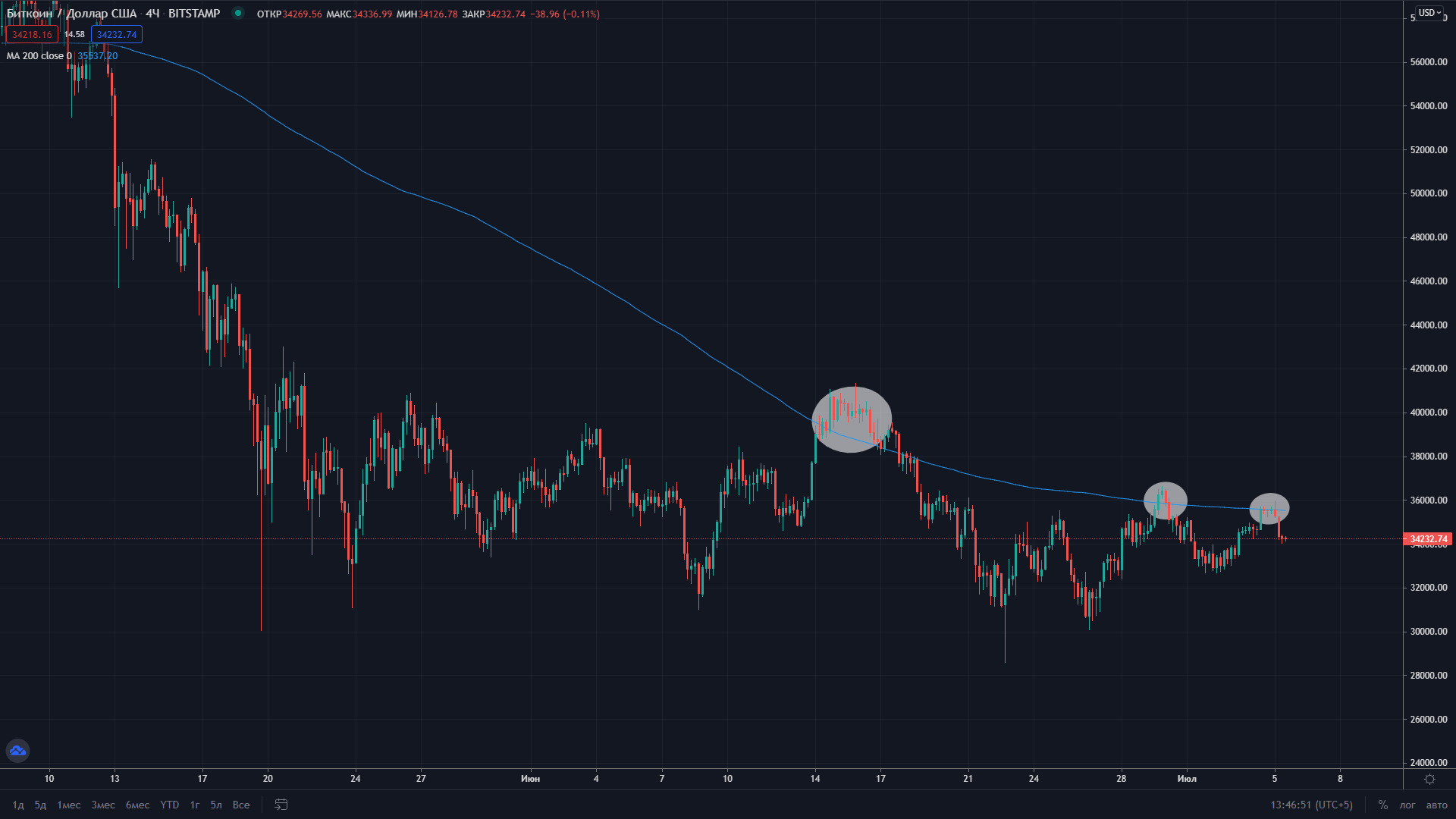 We continue to maintain the view that the market is close to recovery. Our forecast for Bitcoin (BTCUSD) for today, tomorrow and the week of July 5-11 is an impulse exit from the side trend, a sample of $40,000 and a gradual return to $48,000.