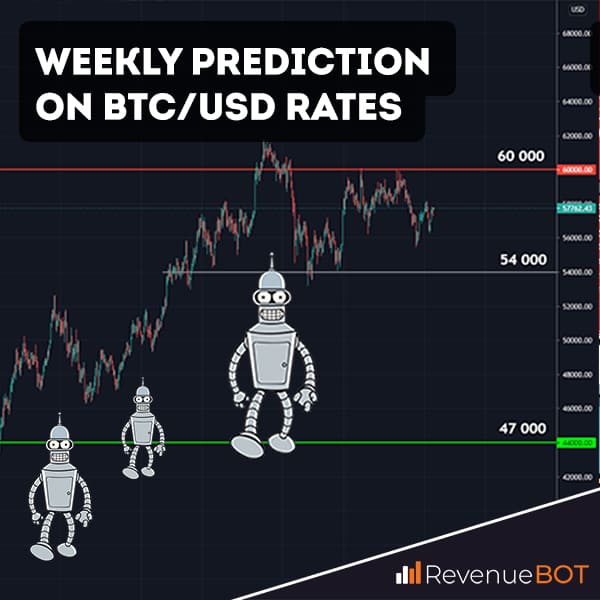 After two months of pressure and a systematic decline, bitcoin finally demonstrated its character and in just a couple of days almost reached the resistance zone around $40,000. Whether the main cryptocurrency will be able to break higher and get out of the sideways trend of May 19, we will analyze in our traditional weekly forecast of the bitcoin exchange rate to the dollar.
BTCUSD Forecast
The sixth attempt of sellers to collapse the bitcoin exchange rate below $30,000 once again turned out to be unsuccessful, which served as the main trigger for buyers to return the price to the top and start testing resistance. In just a couple of days, the exchange rate of the main cryptocurrency on impulse overcame the intermediate resistance zones. First, around $32,000, and then around $36,000. Now the task of bitcoin is to overcome the $40,000 level and get out of the sideways range, which lasted for more than 2 months, on the third attempt. No matter how much the crypto community was ready for a decline, it never happened, despite all the efforts of sellers, as well as despite the situation in China. The nearest goals of BTC today are to break through the $40,000 level and go to the $48,000 test.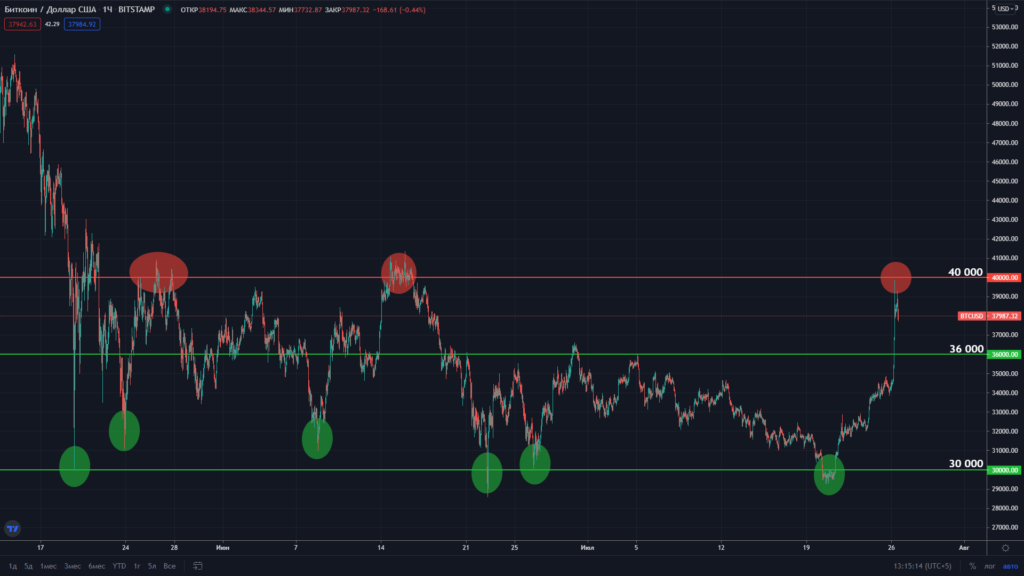 In addition to the expected growth from the point of view of technical analysis, an additional growth incentive for BTC was the news that Amazon plans to start accepting payments in bitcoin before the end of this year. If the test is successful, then the company plans to start accepting payments in Ethereum, Cardano and Bitcoin Cash. The tech giant is also exploring the possibility of launching its own token in 2022. The news, to put it mildly, is excellent. 
Data from the analytical service Santiment also indicate that bitcoin may continue to grow in the near future, as the cryptocurrency withdrawals from the exchange continue to grow. This creates a shortage of assets in the market and potentially contributes to the continuation of upward dynamics, both in the short and long term.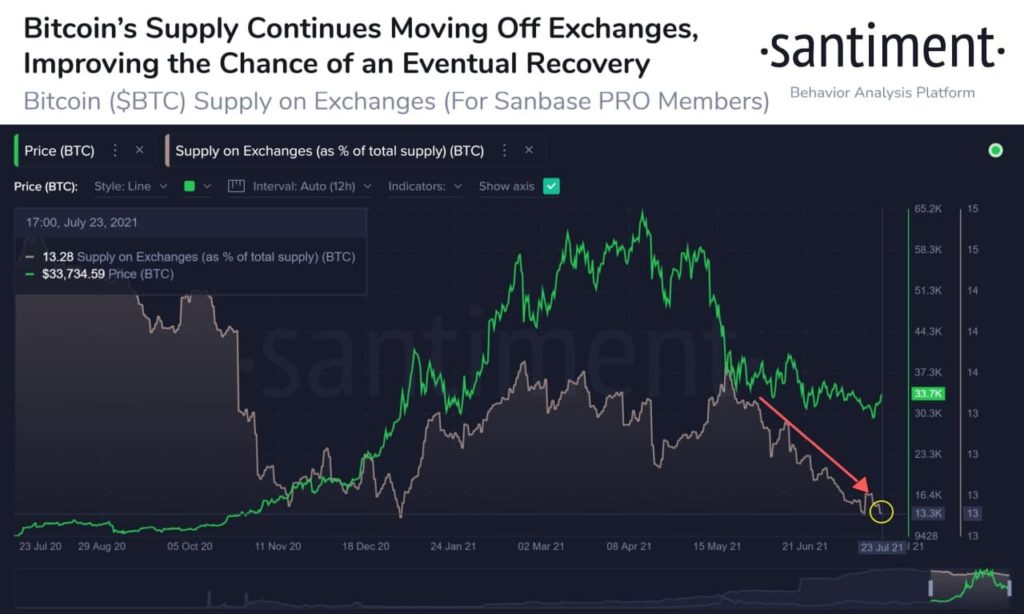 Based on the above facts, our forecast for Bitcoin (BTC/USD) for today, tomorrow and the week from July 26 to August 1 is the exit of bitcoin from the sideways trend with subsequent growth in the area of $48,000. Whether the main cryptocurrency will have time to reach $48,000 in a week depends on the mood of buyers.