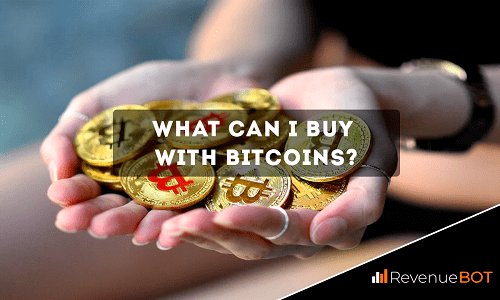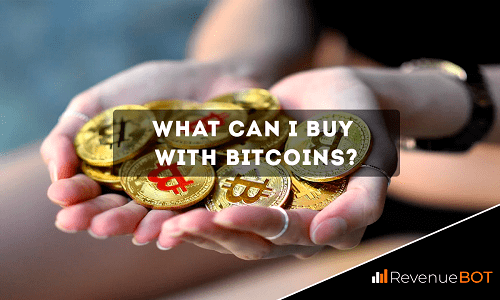 In 2021, cryptocurrency has become commonplace for many inhabitants of the earth. There is hardly a person who has not heard about digital assets. Many have already tried themselves in the crypto industry, but someone is still trying to avoid it. But how can Bitcoin be implemented in everyday life? Whether it is possible to buy something for it outside the network – we will understand in this article.
Online Shopping
As it is easy to guess, it is possible to pay for goods and services using the first cryptocurrency mainly online. Today, the consumer can purchase almost everything, from food and clothing, to legal services. However, on the territory of some countries, and in particular Russia, it is not yet accepted to support cryptocurrencies. Trading platforms, banks and government agencies cannot carry out a transaction using digital assets. But not so long ago, it became possible to circumvent this ban if the institution can get a license from the Central Bank. Also, many organizations register their companies in offshore zones. If an enterprise has made this step, it will be able to start offering goods and services for digital assets. What are Bitcoins mainly spent on?
In online stores. There, the consumer will be able to pay with the first cryptocurrency for the purchased goods.

Some cafes, nightclubs, restaurants and hotels also accept bitcoin as payment.

Transport and travel companies are not against receiving cryptocurrency as payment for their services.
But about everything in order.
Cafes and restaurants
What is the most common sphere of consumption today? Of course, food. This is a fairly extensive and popular niche that always tries to keep up with global innovations. A large number of restaurateurs are gradually switching to the bitcoin payment system, refusing cash. Among them is a fairly popular Pizza Hut chain of pizzerias, it accepts the first cryptocurrency as payment in Venezuela. But this is not the only company with a big name that tries to match the trends. Among them there are such giants of the fast food chain as Starbucks, Subway and Burger King. Naturally, there are also smaller local enterprises that also do not bypass cryptocurrency. There are also large business companies that, in turn, try to somehow encourage their "crypto buyers". For example, Domino's pizza. There are a number of countries where you can order pizza, paying for it with bitcoin, and in return the pizzeria will provide a discount to its buyer.
Air travel and recreation
Airlines have been rewarding their customers in various ways for quite a long time. You can also receive bonuses using a particular bank card. Take, for example, the same miles that accumulate after each flight. The client will be able to spend these miles to purchase a new ticket, access to the business class lounge. This will not surprise anyone anymore. But the airline airBaltic was able to make innovations in the process of paying for air tickets. The client can travel around Europe and pay for their flights with cryptocurrencies: Bitcoin, Ethereum, XRP and Bitcoin Cash. But you should know that you need to book tickets at least 5 days before the flight, and the class categories must be Green or Green Plus.
If we take Russia as an example, then you can use cryptocurrency to pay for the services of travel companies – book a hotel room, buy a ticket, etc. But this is mainly done by small companies that offer holidays abroad.
Online casinos
Casinos have always been developing along with new technologies. This is how online casinos appeared. They provide an extensive range of games, ranging from card games to roulette. Many gambling organizations warmly welcomed innovations such as accessibility in mobile phones, virtual reality and streaming. In this regard, the online casino always offers its users a wide choice of how to pay for their services. The consumer can choose which way he will make the payment: credit card, debit card or PayPal payment service. But in 2021, a number of legal casinos appeared that can accept payments in cryptocurrency, mainly bitcoin. The crypt is credited to the client's account, and after a certain number of services convert it into fiat.
Clothes
In the United States, it has become possible to buy clothes in some stores for bitcoin. Such as: Overstock, Jens Hansen, Real Watches and Girl meets Dress. Many entrepreneurs who have decided to sell their products for bitcoin are owners of small or medium-sized companies. It's just that crypto enthusiasts are sitting in the leadership who want to influence the entire sphere in general by their example. But there are also large organizations that specifically give fans of digital assets the opportunity to choose what they want to pay with. Thus, such companies expand the circle of their customers.
Legal services
There are some lawyers who do not mind getting money for providing services in bitcoin. Basically, they provide private services, and do not represent the face of the company. An individual entrepreneur can work with digital assets, if he does not go beyond the legal framework. Private lawyers provide their services on the same terms. To date, the great popularity of Russian lawyers falls on anonymous legal advice for BTC.
Online stores
Most of the major online stores are located abroad. The first country where this direction is very popular is the United States. There are large platforms where the consumer will be able to receive goods using digital assets. These include: Amazon, Dell, eBay, Nike, Uber and Adidas. Microsoft also makes it possible to purchase games and computer programs for BTC, and Apple smartphones and other electronics.
There are also countries where luxury goods are sold for the first cryptocurrency. It can be an expensive car, a villa on the ocean coast, yachts, jewelry, etc. The price range varies in tens of thousands of BTC.
How do I find out where I can pay with bitcoin?
To find the answer to this question, you can go to the official websites of various trading platforms. You need to look for an icon with an image of a currency on it. Clicking on it will open a choice among all the currencies that are accepted on the trading platform. In that case, if there is an icon of BTC or any other cryptocurrency, it will mean that the platform accepts it as payment.
In addition to this method, there is a simpler one. In Yandex and Google, there is a built-in feature with online maps. On these maps, you can easily find points where digital assets are accepted, just enter your query in the search bar.
But again, you should not believe all the trading platforms. The fact is that bitcoin today is considered by many to be something fashionable. Therefore, the management of some platforms does not mind indicating that they accept it as payment for their goods and services. In fact, everything is a little more complicated.
There are a number of sites where the first cryptocurrency is allegedly accepted, but when the consumer wants to pay for the desired product, he will get an error with the inscription "This payment method is temporarily not accepted". The word " temporary" should be taken in quotation marks, since this often becomes permanent. Sometimes it happens that only unpopular goods and services can be paid with cryptocurrency, and only fiat is accepted for all the others. It is also not uncommon for a platform to provide an opportunity to purchase only the first purchase with a digital asset or in the first months of its operation, and then refuses this payment method. This is due to the instability of the coin and an unclear legal background. Many sellers are simply not sure about the good future of cryptocurrencies.
Conclusion
As you can understand, digital assets are capturing more and more industries with small but confident steps. Gradually, cryptocurrency will become commonplace on trading platforms and, most likely, consumers will choose it as payment for their goods and services, because it will be much more convenient and profitable. In the meantime, we can only wait.
In the meantime, you can earn money by trading cryptocurrencies, which RevenueBot will help you with. The service provides the opportunity to create trading bots on the largest cryptocurrency exchanges: Binance, Bittrex, Bitfinex, Exmo and others. Creating a bot is free of charge, the service will not take commissions until the client begins to make a profit from trading the bot. With the help of deep settings of the bot, the service's clients implement trading strategies that are problematic to experience in normal trading. We will immediately indicate: the bot does not have access to customer funds on the exchange, but trades using API keys, that is, the account will remain out of access. RevenueBot has over 15 thousand customers who earn money thanks to trading bots.
Why should I choose this service?
Pay the commission only after making a profit.

The bot settings open up a variety of ways to make a profit.

Inside RevenueBot, a marketplace is implemented where customers can buy a ready-made bot so as not to bother creating their own, or sell their own if the configuration has shown efficiency. Also, the services of a mentor (an experienced customer of the service) are purchased on the marketplace, who is ready to answer the questions of newcomers. Over time, you can become a mentor yourself, getting additional profit for this.

Regular updates of the service's features that optimize the trading process.

The presence of the RevenueBot referral program allows you to earn money on trading, even without resorting to trading. Attract new customers for the service and get up to 30% of the profit they receive every month (but not more than 15 USD).
This is a small list of the advantages of the service. You can continue to list the positive qualities of RevenueBot, but why do this if you can go to the official website of the service and see for yourself everything? It is highly recommended to make decisions faster, because the crypto market does not stand still, but grows at exorbitant steps. Who knows how much profit is missed by someone who does not dare to come and start trading with RevenueBot.