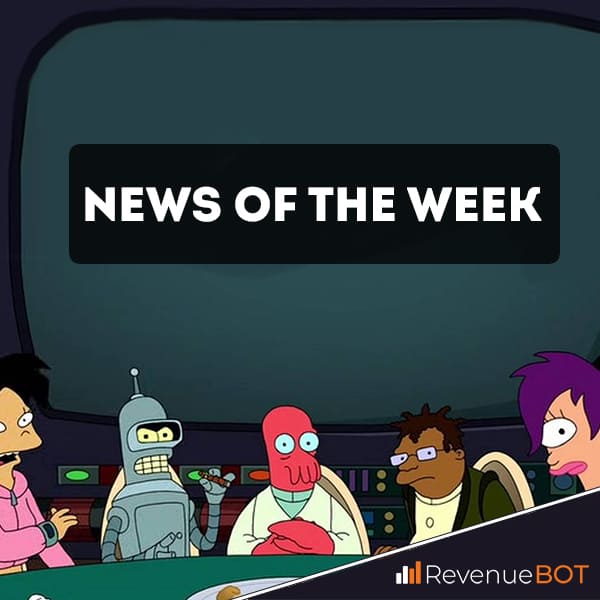 Friday, August 20. The week is coming to an end, so we can talk about the most interesting news in the crypto industry for this week. 
GamblersPick conducted a survey in which they learned that 37% of American investors will not get rid of the crypt
Betting company GamblersPick conducted a survey that revealed that almost half of US crypto investors are not going to spend their assets on luxury goods.
One thousand digital asset holders participated in the survey, with an average investment portfolio of $1,700. 
Most crypto investors are over 50 years old. Of these, more than half use credit money to buy a crypt.
Thirty-eight per cent of the respondents described what they had to do and what they had to give up to become cryptocurrency investors. Many have cut pension savings, given up daily cafés, and reduced the amount of goods and services needed. They also state that they are prepared to invest another $2,000 in the coming year. For this, investors are willing to take new loans, borrow money from their friends and relatives, and use savings.
The main purpose of new crypto investors is to increase their assets. Other reasons are as follows: avoiding the depreciation of their savings, protecting themselves from inflation, and following trends.
The Bank of Russia warns about the emergence of new crypto pyramids
The Bank of Russia has warned citizens that in the Moscow region there are a number of malicious individuals who are engaged in deception of pensioners. They encourage older persons to invest in digital assets so that they can allegedly receive additional money from their investments.
In the first half of 2021, the regulator discovered about 78 organizations with suspicious activities. Twenty-seven companies operated on the principle of financial pyramids.
It is possible to take the example of the international company «Paramanex Finance». They offered their clients guaranteed returns if they invested in crypts, agriculture and construction. But in fact, «Paramanex Finance» did not lead any rural economy, and new clients they found cold calls.
Binance denies the accusations in its own direction
The Binance crypto exchange said on its Twitter that they refute the accusations of market manipulation and reserve the right to go to court to protect their interests.
«We have learned that charges have been made against us that Binance is manipulating the market. Therefore we want to clarify the situation: the cryptocurrency exchange Binance has never gone against its users and has not engaged in market manipulation.»
Binance did not specify why they wrote this post. Representatives of the cryptocurrency exchange hope that when relations with the regulator strengthen, this will lead to a decrease in people with malicious intent who can impersonate Binance employees. So, at the beginning of the week, a Twitter user under the nickname RealFulltimeApe wrote a whole appeal to people, where he urged them not to trust the Binance crypto exchange. He was allegedly a former employee of the exchange and has audio and video evidence of how Binance deceives its customers.
At the moment, his account has been deleted along with the post.
The Visa payment system caused a stir around the CryptoPunk project by buying their NFT
On August 18, Visa bought NFT CryptoPunk for almost $150,000. According to the head of the digital assets department, Kai Sheffield, this purchase is historic, and what the future is for NFT.
«We decided that CryptoPunks would look great in our historical collection. According to this collection, people will be able to look at all the past achievements of the company.» – added Kai Sheffield.
The CryptoPunks collection was released in 2017, as small NFT images. In the beginning, these non-interchangeable tokens were distributed for free.