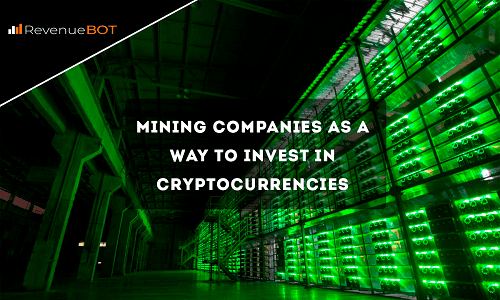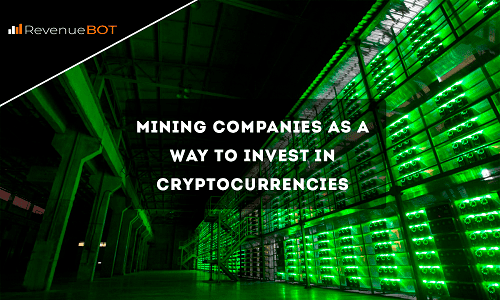 If, due to the high risk, you do not want to invest in cryptocurrency, then you can consider an alternative option – to buy shares of cryptocurrency companies. This is also a good way to make money from a rapidly growing industry. Investors are increasingly beginning to invest in shares of companies associated with the production of cryptocurrencies. In addition, it will not be difficult to invest in such companies in 2021. In this article, we will look at the most promising companies whose securities can be bought.
Is it worth buying shares of crypto companies?
Before you start sorting out companies in which you can invest, it is worth finding out what is happening in the crypto industry and what can be expected in the future. In 2021, the crypto industry has passed several important stages for its formation:
Many large enterprises have already entered the cryptocurrency market. For example, the PayPal instant payment system has enabled users to use digital assets to perform transactions.

Well-known organizations, such as Tesla, have invested part of their capital in the crypt.

The market capitalization of cryptocurrencies is growing quite rapidly. This year, the first cryptocurrency was able to overtake a number of large companies in terms of capitalization, the list of which included: Tesla, Facebook, Alibaba.
These are not all events that can push an investor to invest in cryptocurrency companies. At the beginning of 2021, a historic event happened – the Coinbase cryptocurrency exchange became public. This is the first crypto company that was able to enter an IPO.
The example of Coinbase is likely to be followed soon by other companies in the industry. As a result, it will turn out that this will have a positive impact on the dynamics of company shares.
Differences between investing in company shares and cryptocurrencies
Changes in the value of shares will require a number of factors, unlike digital assets. From this it turns out that securities are less volatile, unlike crypts.
Shares of cryptocurrency companies do not directly depend on the exchange rate of digital assets. Therefore, even during the drawdown of coins, shares can rise in value. However, there is a positive correlation between the shares of crypto companies and digital assets, that is, where the crypto market goes, the shares of these companies go. Below we will present the main advantages and disadvantages of investing in cryptocurrency compared to buying securities.
Advantages of investing in stocks:
The level of volatility is lower than that of cryptocurrencies.

Safety. Before entering the IPO, the company is usually repeatedly checked. Therefore, the probability that you will run into a fraudulent organization is excluded.

Investments will be safer during the negative news background in the cryptocurrency market.
Disadvantages of investing in stocks:
In some cases, the investor faces a high entry threshold. There are companies that sell securities only to highly qualified investors.

News of the cryptocurrency market may also negatively affect the growth of the company's shares.

The profit that an investor will receive from investing in stocks may be less than he would receive from investing in cryptocurrencies.
Advantages of investing in cryptocurrency:
With a good strategy, the possibility of quick earnings increases. In addition, high volatility of digital assets contributes to rapid profits.

Anyone can invest in cryptocurrency.
Disadvantages of investing in cryptocurrency:
There are risks of stumbling upon a fraudulent project.

Due to high volatility, you can quickly lose your investments.
Mining companies in which you can invest
Among the most interesting and affordable companies on the market that are in any way connected with the cryptocurrency industry, the following can be distinguished:
Marathon Digital Holdings,

Riot Blockchain,

Hive Blockchain Technologies,

Hut 8 Mining Corp.
All these companies are associated with the mining of digital assets. Let's talk about each of them in more detail.
Marathon Digital Holdings
Marathon Digital Holdings produces digital assets, but in addition, the company provides crypto custodial services. The service works mainly with large investors. The Marathon Digital Holdings team is closely engaged in expanding into the crypto industry. In April 2021, the managers of the service announced that they plan to increase the number of computers by 15 times.
Riot Blockchain
Riot Blockchain is increasing the capacity to mine the first cryptocurrency. The team does not mine alternative coins and focuses only on bitcoin. However, despite this, Riot Blockchain can also be considered as an option for investments. Since the influence of bitcoin on the crypto industry is unlikely to become weaker.
Hive Blockchain Technologies
Unlike previous companies, Hive Blockchain Technologies is located in three different countries: Canada, Iceland and Sweden. This geographical location allows the company to use hydroelectric power plants located in Canada, as well as inexpensive geothermal energy from Iceland. One of the main advantages of the company is that Hive Blockchain Technologies focuses on reducing the harm of mining in the environment.
Hut 8 Mining Corp
The bulk of the digital assets that are at the disposal of Hut 8 Mining Corp were mined by the company itself. In March 2021, the company's team announced that they plan to expand the list of mined cryptocurrencies.
These are examples of mining companies whose shares you can purchase. There are a number of other organizations, but we'll talk about this later. But for those who do not want to invest in companies, but want to start trading directly with digital assets right now, we can recommend getting acquainted with the services of the RevenueBot service. With the help of trading bots, you can not only start making money on investments in cryptocurrency, but also save your personal time. The service provides the opportunity to create trading bots on the largest cryptocurrency exchanges: Binance, Bittrex, Bitfinex, Exmo and others. Creating a bot is free of charge, the service will not take commissions until the client begins to make a profit from trading the bot. With the help of deep settings of the bot, the service's clients implement trading strategies that are problematic to experience in normal trading. We will immediately indicate: the bot does not have access to customer funds on the exchange, but trades using API keys, that is, the account will remain out of access. RevenueBot has over 28 thousand customers who earn money thanks to trading bots.
Why should I choose this service?
Pay the commission only after making a profit.

The bot settings open up a variety of ways to make a profit.

Inside RevenueBot, a marketplace is implemented where customers can buy a ready-made bot so as not to bother creating their own, or sell their own if the configuration has shown efficiency. Also, the services of a mentor (an experienced customer of the service) are purchased on the marketplace, who is ready to answer the questions of newcomers. Over time, you can become a mentor yourself, getting additional profit for this.

Regular updates of the service's features that optimize the trading process.

The presence of the RevenueBot referral program allows you to earn money on trading, even without resorting to trading. Attract new customers for the service and get up to 30% of the profit they receive every month (but not more than 15 USD).
This is a small list of the advantages of the service. You can continue to list the positive qualities of RevenueBot, but why do this if you can go to the official website of the service and see for yourself everything? It is highly recommended to make decisions faster, because the crypto market does not stand still, but grows at exorbitant steps. Who knows how much profit is missed by someone who does not dare to come and start trading with RevenueBot.
Conclusion
Of course, investing in company shares can bring you profit. This kind of investment has significant differences from investing in cryptocurrency directly. Investments in securities of companies that are directly related to digital assets have both pros and cons. Therefore, it is up to you to decide where it is better to invest.