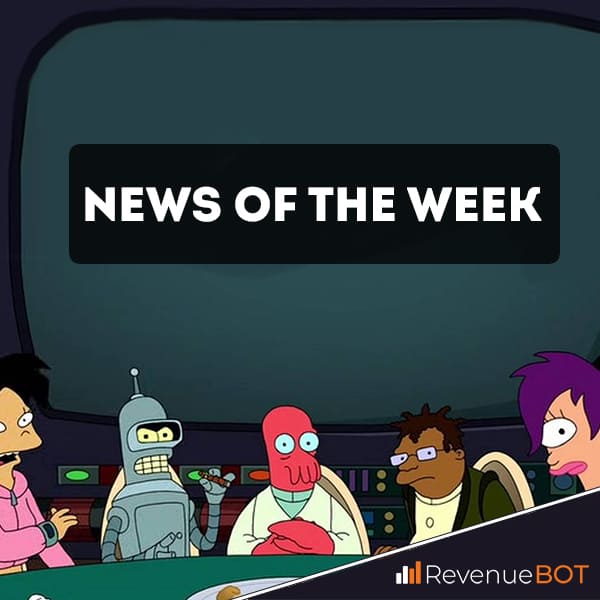 Friday, November 19. The week is coming to an end, so we can talk about the most interesting news in the crypto industry over the past day.
Binance CEO on cooperation with regulators
In a recent interview with Bloomberg, Changpeng Zhao talked about the benefits of working with regulators. In addition, the company bought out an advertising page in the Financial Times newspaper. There, the exchange wrote a set of "10 fundamental rights of crypto users."
According to Changpeng, the company released the post after talking to various regulators. The CEO notes that this list reflects the exchange's position on this issue.
In late summer, Binance introduced mandatory user verification. However, according to Zhao, there is a "small group of people" who don't like it. But 97% of users have gone through the KYC procedure.
"This is a free market. There are other sites where customers could go. At Binance, we have made the decision to go down the path of full legal compliance and have introduced mandatory identity verification for users with respect to each function. Most people really feel more comfortable using a licensed exchange, " he said.
Zhao stresses the importance of face-to-face meetings with regulators.
"There used to be a lot of times when regulators were skeptical of us. However, as we began to communicate more, attitudes changed. When people get to know me personally, they say, "Look, CZ is quite a reasonable, very calm, not crazy guy at all." So face-to-face meetings help build trust, " Changpeng explained.
Anonymous investor bought 171 billion SHIB
WhaleStats noticed that on November 16, an anonymous user bought the Shiba Inu meme coin for $8.3 million.
For two transfers, the investor acquired 171 billion SHIB. The commission was $217.
The number of Shiba Inu holders exceeds 970 000. The asset with a capitalization of $27.3 billion is ranked 11th in the CoinGecko rating.
Recall that one of the early investors Shiba Inu, who invested $8 000 in the asset in August 2020, has already become a multibillionaire. At the end of October, the cost of coins on his wallet at the moment exceeded $5 billion.
At the time of writing, the coin is trading at $ 0.00004355.
Ripple Unveils Crypto Industry Regulation Concept
The American company Ripple has provided a document to the US authorities, which proposes a "quick and pragmatic" way to create a regulatory framework.
"Cryptocurrency and blockchain technology need a clear regulatory and licensing framework designed to address specific industry challenges. All the proposed measures discussed within this framework are aimed at providing legal clarity for industry, markets and consumers in such a way that regulation through enforcement measures is simply not possible, "said CEO of Ripple.
In a document titled "A Realistic Approach to Cryptocurrency Regulation," Ripple outlines three main principles.
First, Ripple is confident that any legislative proposals should be based on cooperation between the state and business.
Second, the firm believes that it is possible to adapt the current legislation for the financial sector to regulate cryptocurrencies.
Third, the company believes that in order to develop a regulatory framework, financial regulators should support the creation of a cryptocurrency sandbox regime. This will allow projects to launch products and develop networks during a grace period without having to comply with federal securities laws, Ripple said.
American girl earned over $ 1 million on NFT in 10 hours
The 14-year-old artist from the United States created a collection of 8000 NFT-pictures, thus earning more than $ 1 million from them.
The girl has been drawing from an early age. Her brother Adam, 25, is a trader. It was he who explained to the teenager how the NFT technology works and suggested creating a joint project.
Abigail drew a beluga whale she had seen in the city's aquarium the day before. Separately, she came up with more than a hundred accessories: glasses, caps, etc. Almost all of the drawings were created using an iPhone.
After creating the drawings, the brother and sister turned to a programmer who created a script to compile beluga whales with decorations. As a result, we got 8 thousand unique pictures. The collection was posted on the Alpha Art NFT marketplace.
As a result, everything was sold out in about 10 hours, and the brother and sister were able to earn over a million dollars.