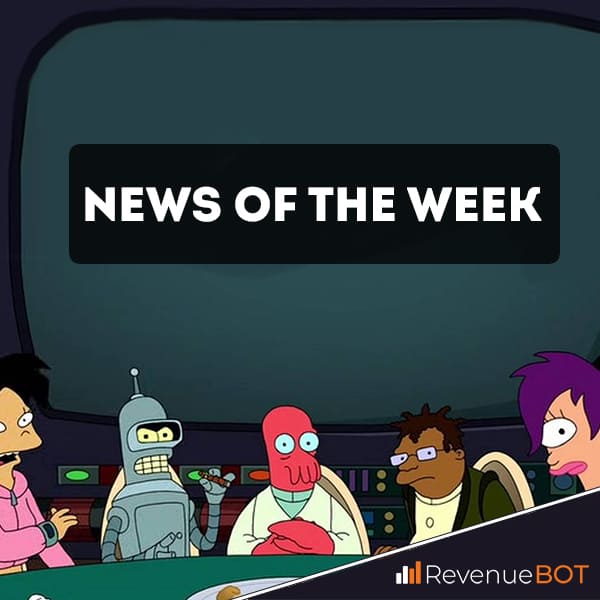 Friday, November 26. The week is coming to an end, so we can talk about the most interesting news in the crypto industry over the past day.
American chain of cinemas Regal Cinema will accept crypto as payment
Movie theater chain Regal has partnered with payment app Flexa to accept digital assets as payment in over 40 states.
Now people who want to watch movies on the cinema network will be able to buy tickets, popcorn and all other snacks using Bitcoin, Ethereum, Dogecoin, Litecoin, USDC, GUSD, DAI, Cosmos, Basic Attention Token and other cryptocurrencies.
Ken Tevis, Marketing Director of Regal Cinema, said that the chain of cinemas is striving to become "The Most Comfortable Place to Watch Movies." According to him, the customers of the cinema network asked to add support for cryptocurrencies.
Perhaps the addition of support for digital assets as payment was provoked by the competitors of Regal Cinema, namely AMC Theaters. Recently, a rival cinema chain added support for the cryptocurrencies Bitcoin, Ethereum, Bitcoin Cash, and Litecoin.
Ethereum will be deflationary in 2022
Next year, the supply of cryptocurrency ETH will peak at 119.7 million, after which Ethereum will become deflationary. Such data was provided by the Ultrasound Money service.
According to the information, for the year the volume of ETH flaring is 4.3 million, and the emission is 5.4 million. Such indicators mean an inflation rate of less than 1% per year.
In August 2021, a London hard fork took place on the network of the second largest cryptocurrency in terms of capitalization. In its course, several proposals for improving the network were implemented, including EIP-1559. It provides for the burning of a part of the miners' commissions, depending on the network load.
Bitcoin Exceeded PayPal Transferable Value
The Blockdata report says that since early 2021, the first cryptocurrency network has processed more transactions than PayPal.
The quarterly average for the decentralized network was $489 billion, and for the payment system – $302 billion.
Of course, both figures are much inferior in volume to such giants as Visa and Mastercard. Visa has $3.2 trillion, and Mastercard has $1.8 trillion.
Blockdata admits that Bitcoin's metric isn't just about payments. Users send funds to various services and receive them back, make transactions between their own wallets and a number of other operations.
However, in their opinion, the bitcoin network is "fundamentally" different from Mastercard and Visa. It is more of a "saving technology" than a "waste" and has more use cases.
In addition, experts are confident that the first cryptocurrency in the future will be able to bridge the gap with financial giants.
The Central Bank of China is going to create a system for tracking crypto transactions
Chinese media reports that the director of the Anti-Money Laundering Monitoring and Analysis Center of the People's Bank of China has put forward a proposal to create a cryptocurrency transaction tracking system as one of the measures to strengthen regulation.
He believes that cryptocurrency regulation needs to be strengthened from all sides.
The proposal sounded that it is necessary to strengthen the monitoring and analysis of transactions with digital assets in order to understand their essence. It is also necessary to create a system that can track cryptocurrency transfers. It must work with artificial intelligence, machine learning and other technologies to identify the real account owners. In addition, he recommended expanding cooperation and data exchange with foreign financial intelligence agencies "to form an international joint force to combat crimes using digital assets."