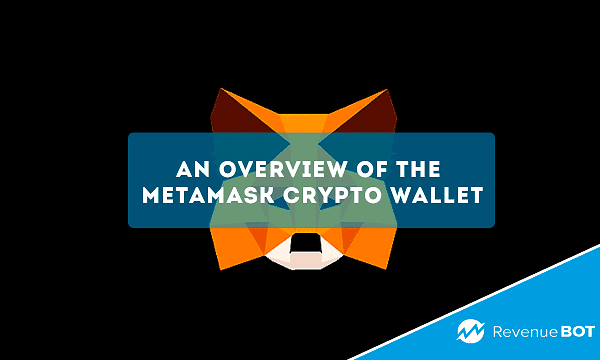 The question that many newbies who are just starting to study the crypto market have is where to store their acquired cryptocurrency? While many people store digital assets on an exchange, it is not as secure and convenient as a separate wallet. Moreover, cryptocurrency can be gifted to a person who does not have an account on any platform at all. We are going to talk about one of the most popular wallets for storing cryptocurrencies in this article, and it is called MetaMask.
A Description of Metamask
MetaMask is a non-custodial over-the-counter (OTC) cryptocurrency wallet. Its purpose is to store digital assets. Apart from that, the wallet user can also transfer and receive cryptocurrency. This cryptocurrency wallet appeared in 2016 as an extension for the Chrome browser family.
MetaMask has applications for IOS and Android smartphones. To use the wallet on your PC, you will need to install an extension in your browser.
Initially, MetaMask worked with Ethereum and ERC-20 tokens, but later it expanded its functionality. Now its users can also work in other BTC networks.
How to download and install Metamask
Installing the wallet on your PC is as easy as on your phone. You simply need to go to the Chrome extensions store and find the MetaMask extension. There is a second option of using Metamask's official website. Install MetaMask on your smartphone using the AppStore or Play Market.
How to create a wallet
If you visit MetaMask's website for the first time, it will offer you two choices:
Import your wallet;

Create a new wallet.
Once you create a new wallet, MetaMask will ask you to think of a password. The password is necessary to avoid unwanted access to the wallet by unauthorized people. If you happen to forget your password, don't panic. You can use the seed phrase to log into the wallet, we will talk about this one later.
The key feature of passwords in MetaMask is that it can be made up several times, for different devices.
The next step is the creation of a Secret Recovery Phrase. You have to understand that the Secret Recovery Phrase for a crypto wallet is very important. If you somehow lose and forget it, then access to the wallet will not be recoverable even with the help of the support service.
A Secret Recovery Phrase is a unique set of words that must be entered in a strict order.
You can write down the words in multiple copies, specifically, electronic and paper ones.
After you click "Start", MetaMask will ask you to repeat the phrase to make sure you have noted it down.
How to add and withdraw tokens
By default, the Ethereum network and wallet address is set in the wallet, but the wallet itself supports all tokens issued on the basis of this blockchain, in order to get any token in the ERC-20 standard you need to use an Ethereum address.
You have to add the sent tokens to MetaMask, it is done only once, and then the tokens will always be displayed.
You can use CoinMarketCap.com or CoinGecko.com to add a token.
The platform's pros and cons
Before using MetaMask, it's a good idea to learn about its advantages and disadvantages.
Pros:
A simple and intuitive interface;

MetaMask is a non-custodial wallet, which means that no one except you can access the private keys;

There are no commissions charged for the transactions, the user only pays the network fee;
Cons:
The extension does not work on all browsers. For example, if you use Safari or Yandex, you will need to install another browser.
Conclusion
The MetaMask cryptocurrency wallet has an excellent reputation in the community. It is used by more than ten million users around the world. This is a positive sign of people's reliance on this wallet. The application has a user-friendly interface for cryptocurrency transactions. This is what makes MetaMask one of the leaders in the sector.
However, in order to start earning digital assets today and get closer to virtual reality, we can recommend you a trader's assistant: a RevenueBot. The platform allows you to create trading bots on the largest and top cryptocurrency exchanges such as: Binance, Bittrex, FTX, OKX and others. Creating a bot is completely free, a commission is charged by the platform only after the first profit has been made. With the help of advanced bot settings, the platform's users are able to implement trading strategies that are difficult to test in ordinary trading. It should be noted right away that the bot does not have access to a user's funds on the exchange, and it trades using API-keys, which means that the exchange account will remain inaccessible.  RevenueBot has over 40,000 customers who make money because thanks to its trading bots.
The following is, however, not an exhaustive list of the advantages offered by our platform:
The commission fee is charged only after the user has made a profit; 

The bot settings open up a variety of ways to make a profit;

RevenueBot has a marketplace where customers can buy a ready-made bot so they don't have to create their own, or they can also sell their own bot if its configuration has proven to be effective. Furthermore, users can acquire in the marketplace the services of a mentor (an experienced user of the platform), who is ready to answer questions from beginners. Over time, you can become a mentor yourself and earn an extra income from it. 

Regular updates of the platform's features, which optimize the trading process. 

The RevenueBot referral program allows you to earn money without having to trade. Refer new clients to the platform and you will get up to 30% of the platform's commission on all profitable transactions conducted by the new user attracted by you every month (but no more than 15 USD).
As you can see, the platform has quite a lot of advantages to offer, all you have to do is start trading. There is no need to list them all when you can check everything yourself through RevenueBot's official website. It is strongly recommended that you decide quickly, because the crypto market does not stand still, it grows by leaps and bounds. If you hesitate to come and start trading with RevenueBot, who knows how much profit you are missing out on?