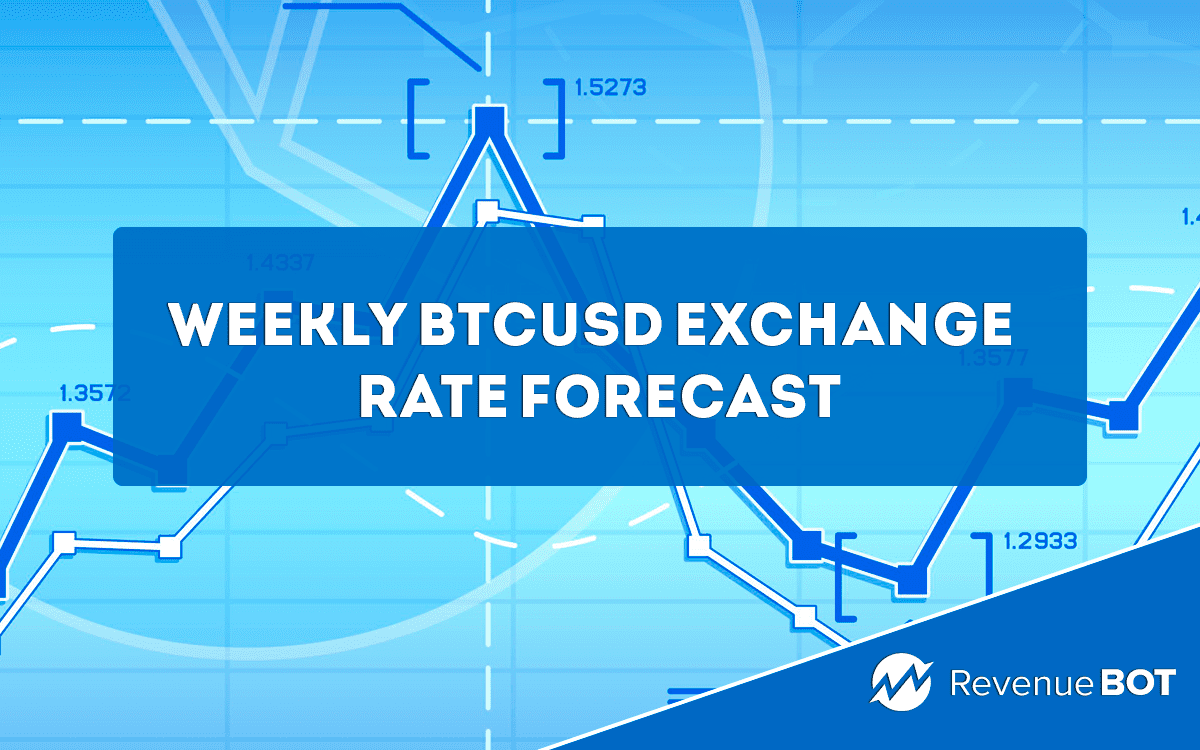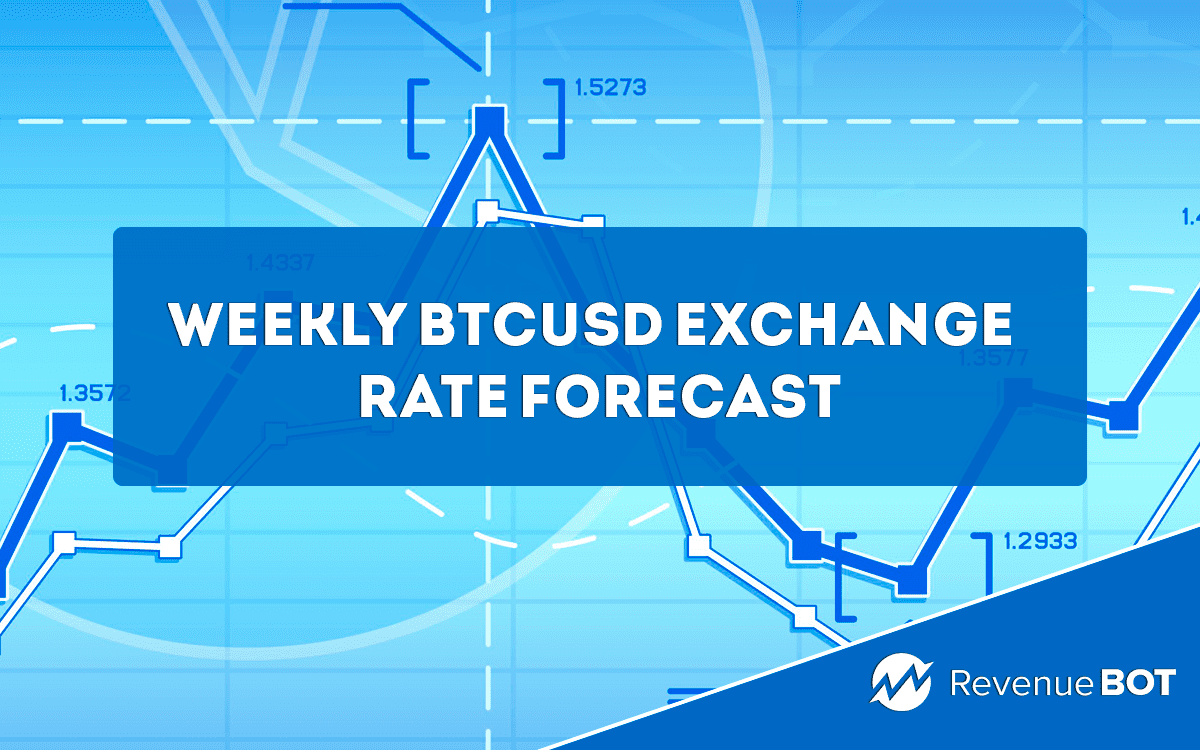 As expected, bitcoin market was in the sideways trend during the last week. There is still uncertainty in geopolitics and the Fed's monetary policy. The appreciation of the dollar against a reserve currencies basket also had an impact on the first cryptocurrency. Let us analyze what awaits the cryptocurrency market in the coming week in our usual BTCUSD exchange rate forecast.
BTCUSD exchange rate forecast
Attempts to break strong resistance around $45,000 were unfortunate for BTC. This sent it on a retest of support to the range of $35,000. If the support holds it's ground again, then there is a good chance that the growth and the long-awaited break through resistance will follow. If the $35,000 level fails, the next bitcoin target will be support around $30,000. According to Bloomberg Intelligence research department, this will be a challenging week for risky assets, which could push BTC to test support at $30,000. The probability of a breakout of this level is still low. Large wallets' balances continue to grow, creating a deficit and likely helping bitcoin to survive.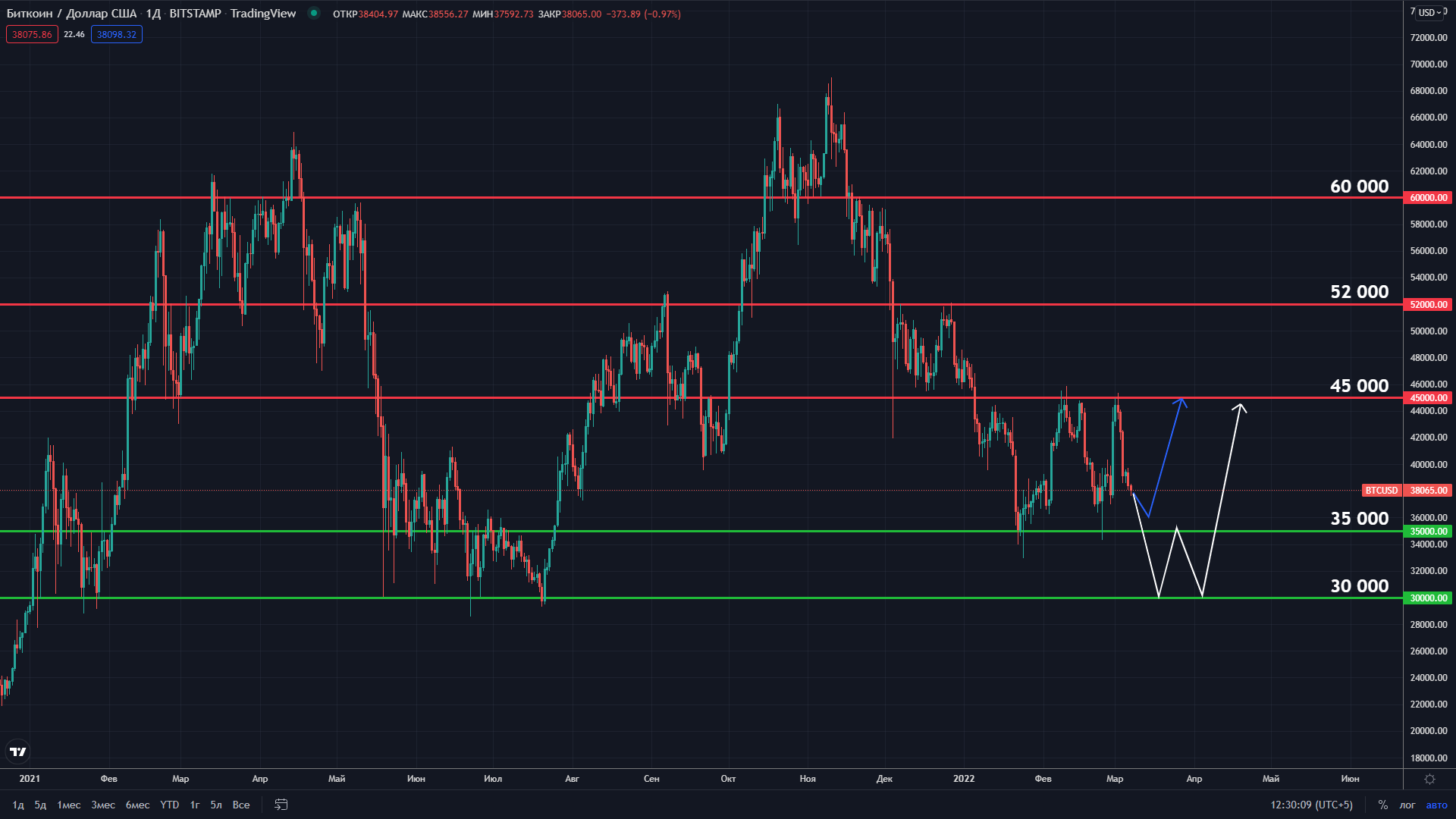 Judging by the data from the Glassnode analytical platform we can see a rapid growth of wallets with a balance of 1,000 BTC and above. This can provoke not only a shortage of the asset, but also create a positive mood in the market among speculators. The main pressure on the cryptocurrency market comes from the high volume of leveraged transactions on the derivatives markets, which far exceeds the volume on the spot market. Also, the shortage of BTC on the spot market continues to surge. On the spot market, we can see a pronounced bullish sentiment, while on the derivatives market it is either neutral or bearish for now.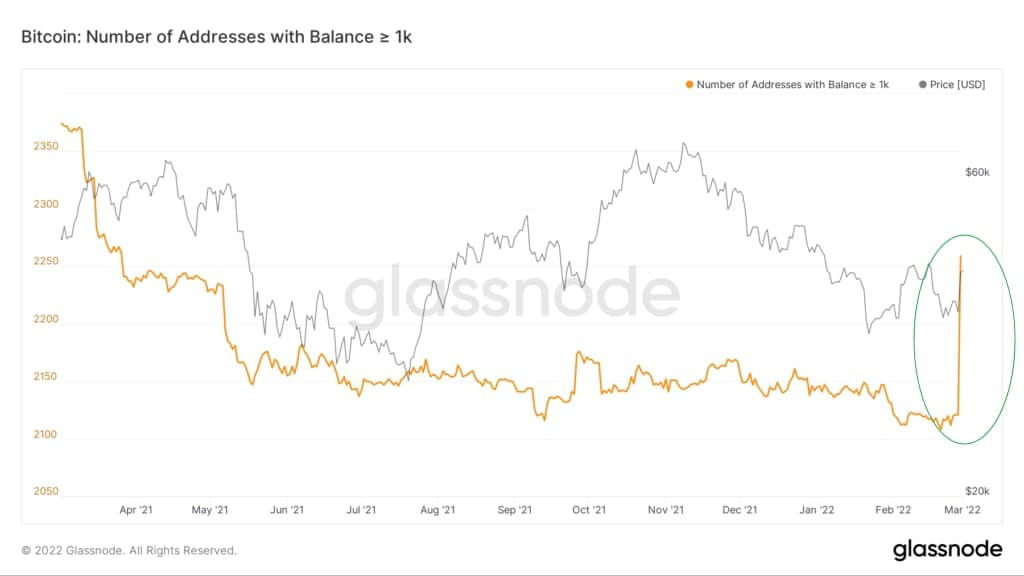 Our bitcoin (BTCUSD) forecast for today, tomorrow and the week of March 7 — 12 is the same – retracement and sideways trend ranging from $35,000 to $45,000. Prospective testing of support around $30,000, followed by a rebound, cannot be ruled out.