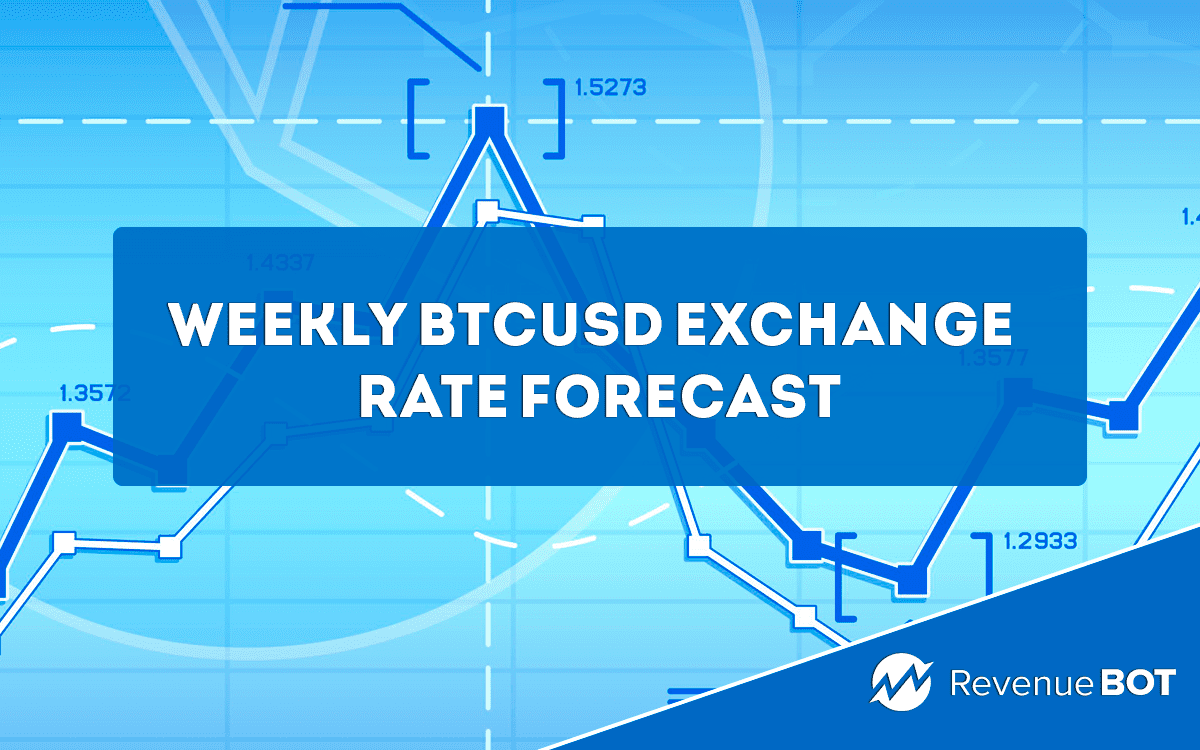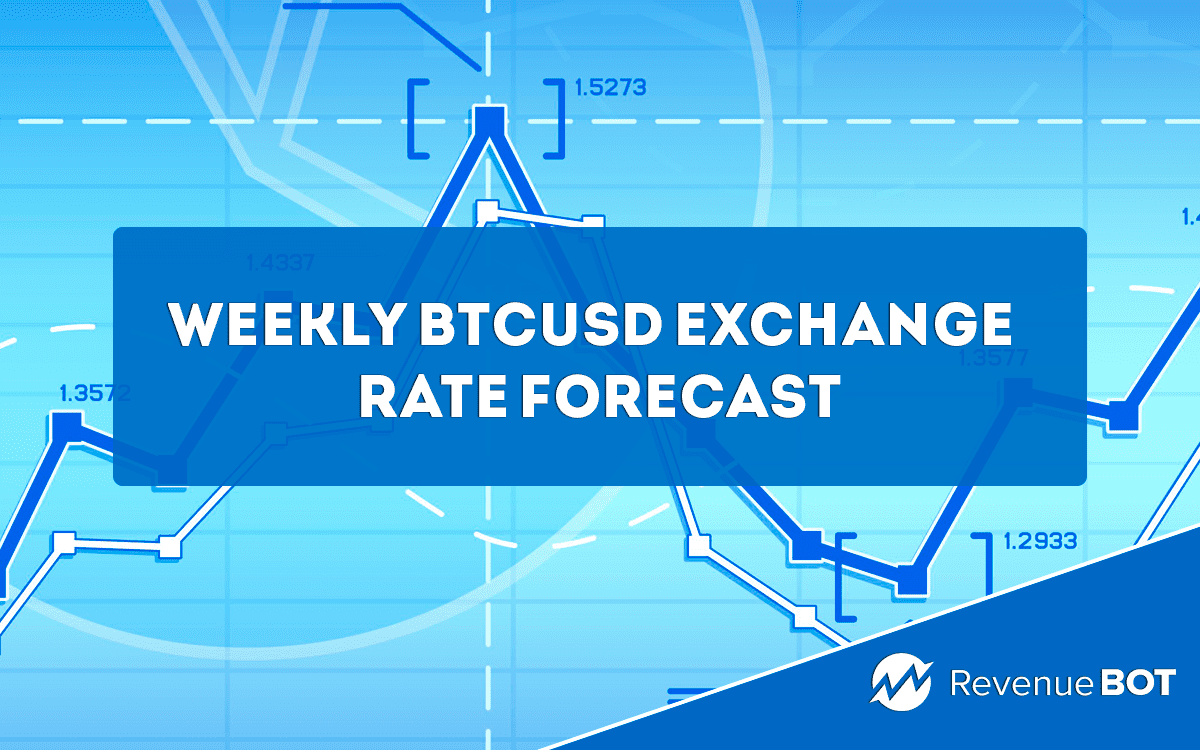 The previous week didn't bring any major changes to the crypto market. As expected, bitcoin market is flat for now. The main reason for the market being flat is the general uncertainty due to the circumstances in Ukraine. In addition, it is because of the vagueness about the U.S. Federal Reserve's monetary policy has also increased. Since cryptocurrency is a risky asset, investors get rid of it during such events. However, there is another side: sanctions and the surge of the dollar against the ruble, prompt people to take note of digital assets. Let us analyze what awaits the cryptocurrency market in the coming week in our usual BTCUSD exchange rate forecast.
BTCUSD exchange rate forecast
At the time of writing, BTC is available for trading in the range of $35,000 to $44,000. Attempts to break resistance and support levels were unfortunate. Until the situation in Ukraine stabilizes, at least remotely, and until the Fed does not announce the final monetary policy, we will see increased volatility in the crypto market. To put it simply, there can be price swings in both directions, with false breakdowns and other pitfalls. When the geopolitics and monetary policy in the U.S. settle down, the BTC will have a chance to break out of the flat market upwards to the area of $52,000. If, in contrast, the situation aggravates, bitcoin could go as high as $30,000.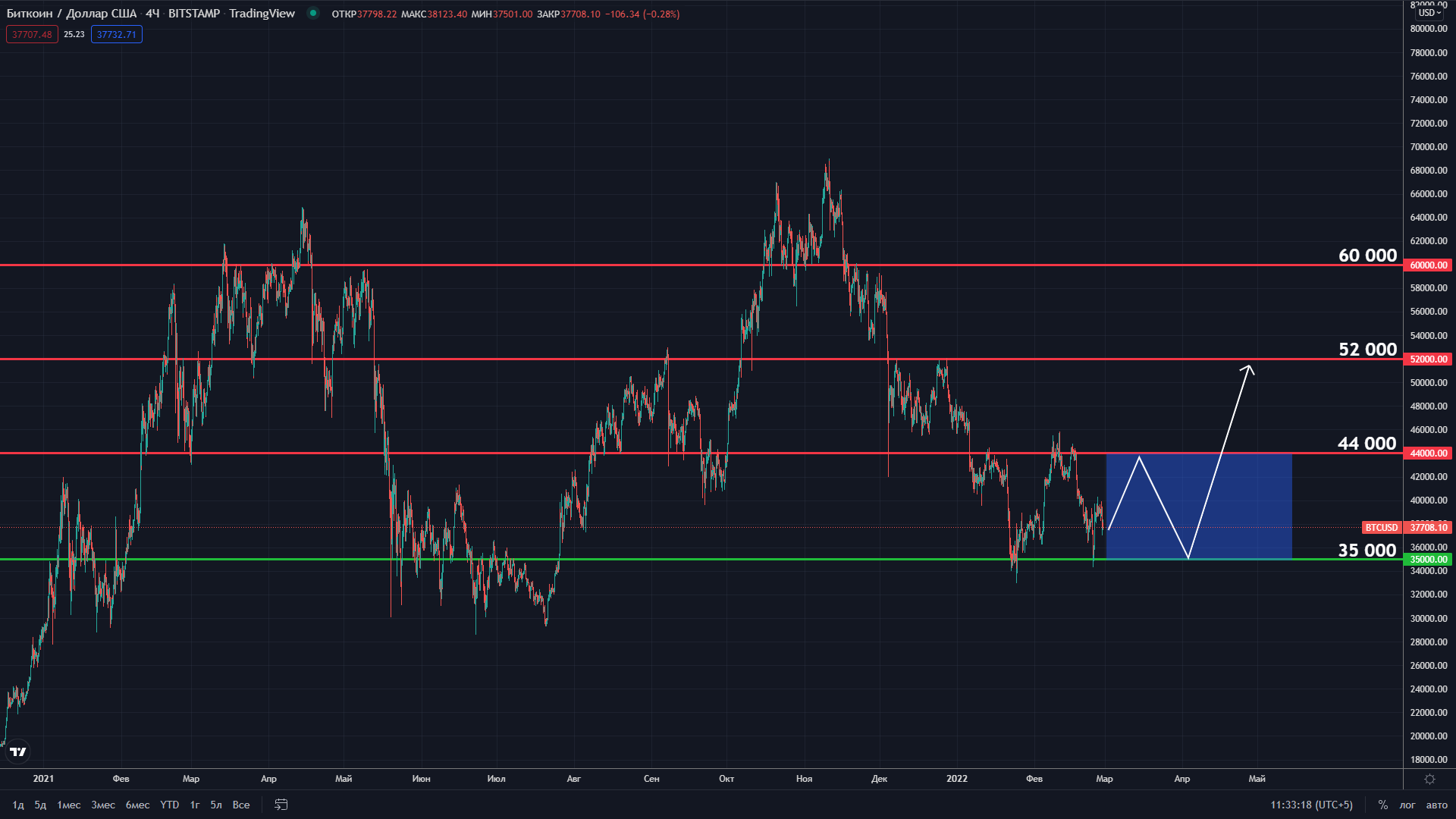 Judging by the data from the analytics platform Santiment, investors' interest in digital assets has risen sharply because of the situation in Ukraine. This can lead to periodic spikes in volatility, but this does not mean that bitcoin and altcoins will start to surge in this context.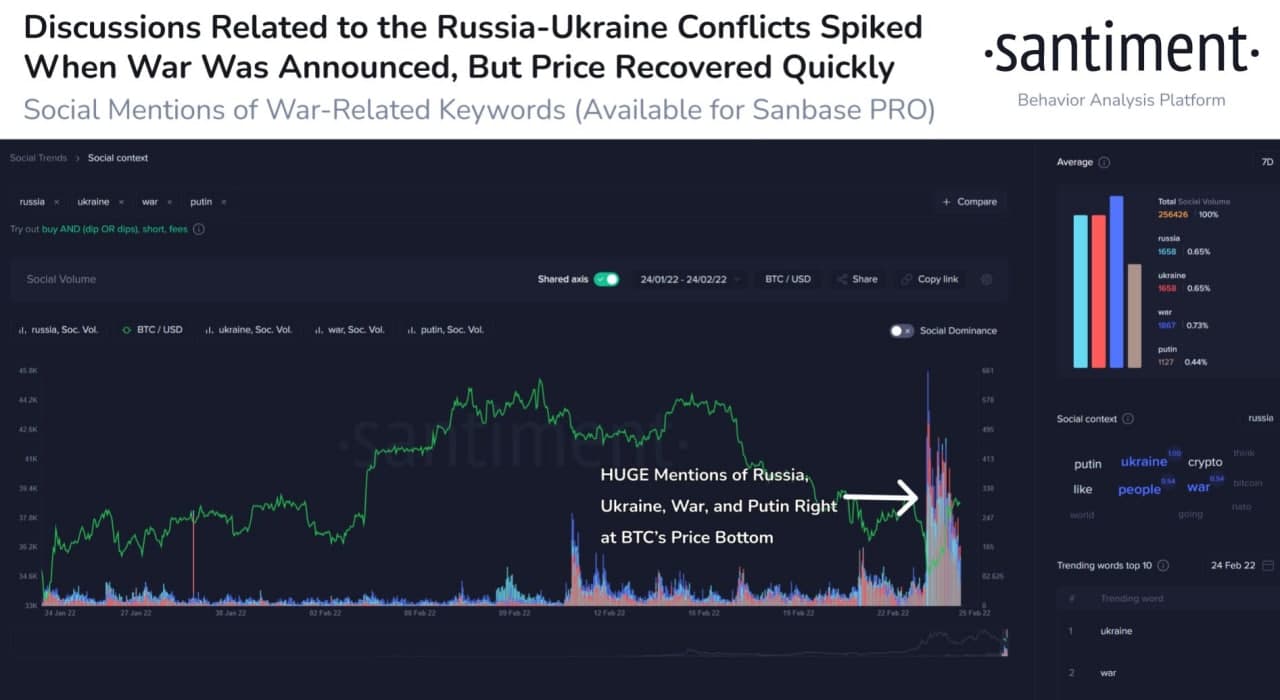 Our bitcoin (BTCUSD) forecast for today, tomorrow and the week of February 28 to March 6 will be the same – retracement and  sideways trend ranging from $35,000 to $44,000.