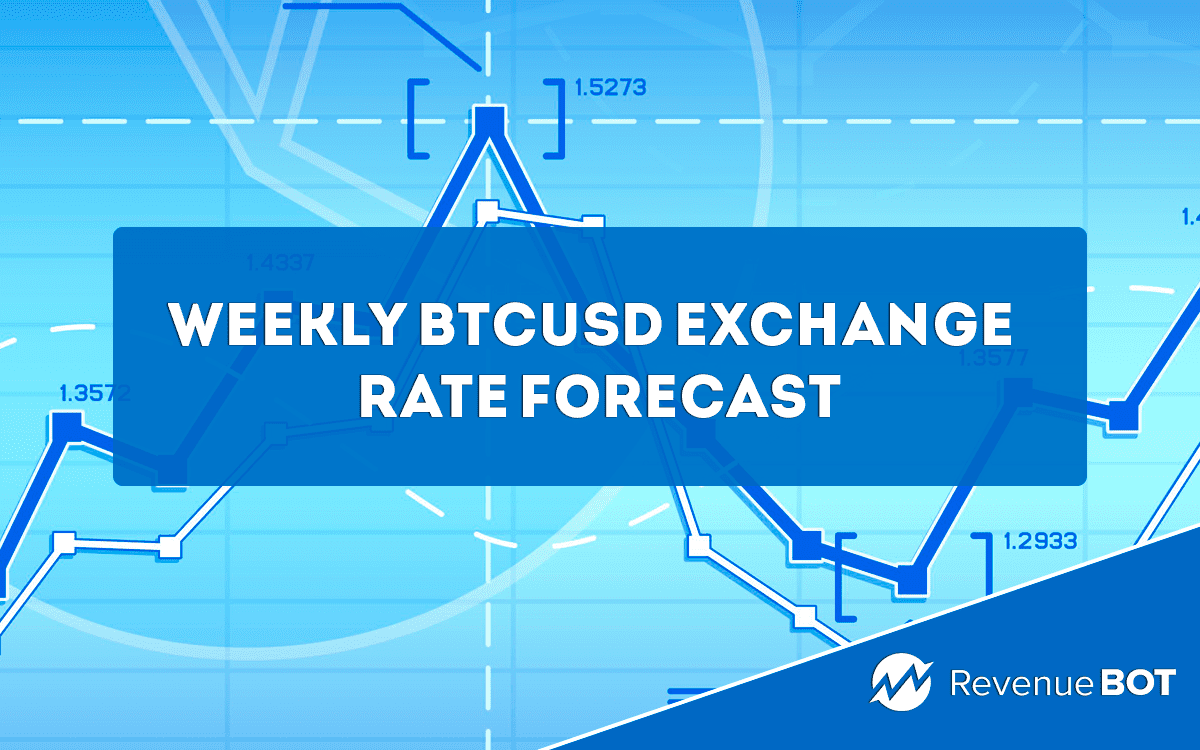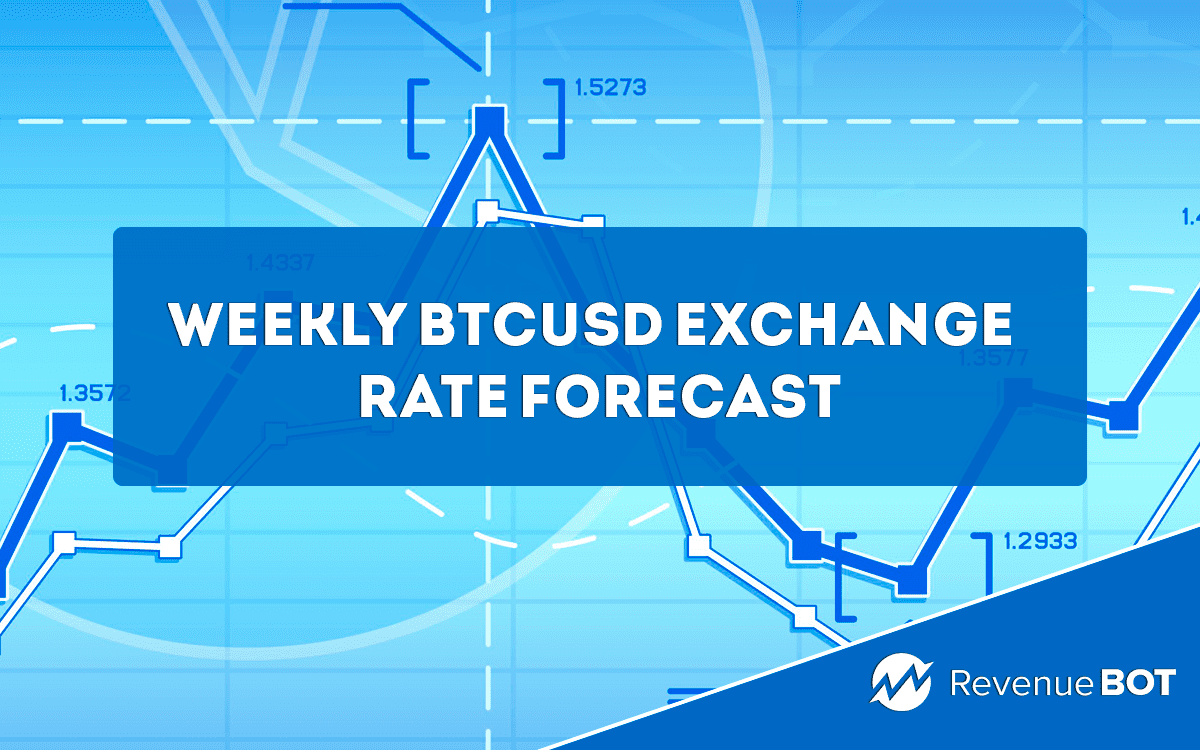 Fortunately, the previous week for the crypto market saw a break out of the sideways trend. As expected, the breakout ended upwards. Overcoming resistance around $45,000 and reaching $47,000, the first-ever crypto has managed to pave the way for a test of the next resistance around $52,000. Which way it will be, we'll break it down in our traditional bitcoin-to-dollar forecast.
BTCUSD exchange rate forecast
As the week started with a breakthrough of resistance around $45,000, thereby the sideways trend was broken. Don't celebrate just yet, because more powerful level around $52,000 is waiting for bitcoin, but breakthrough of $45,000 certainly made the market positive. Such sentiment is rather crucial for traders, since it is likely for them to open a lot of long positions with leverage, which will surely push the rate up in the future. Anyway, we doubt that a breakthrough of the level of $52,000 will be easy, because if it happens, it will break the downtrend. Given current world events, this is still hard to believe. The odds are pretty high that BTC will be traded in the $45,000 to $52,000 range for a while.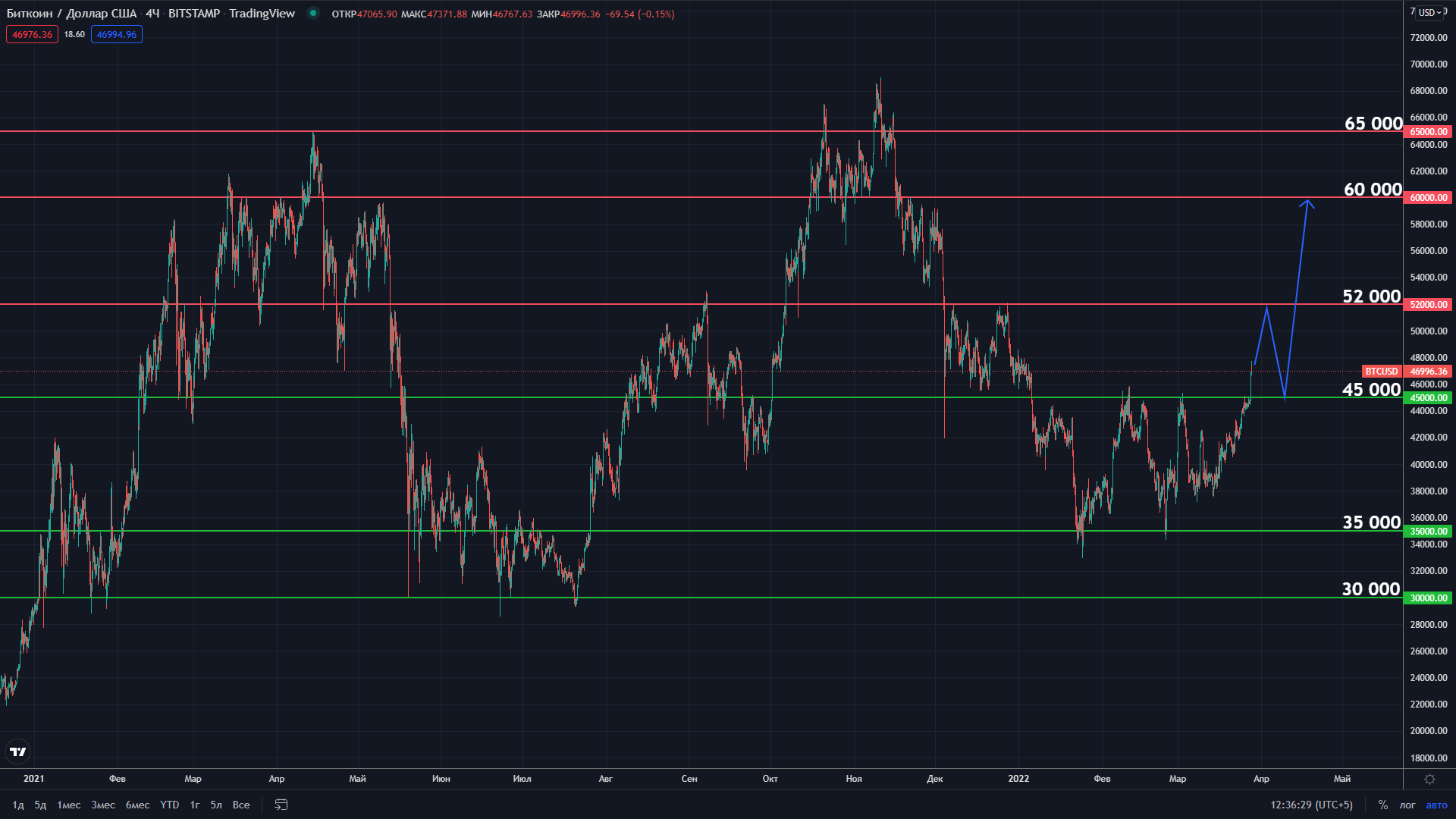 Santiment analytics platform shows that bitcoin is also approaching an extremely strong resistance zone, which had previously been a support. Exactly from this range there was a collapse in the past, which led to a prolonged sideways trend in bitcoin. Should there be a successful breakthrough of the resistance, then a new bull run and updating of the highs is also likely to happen.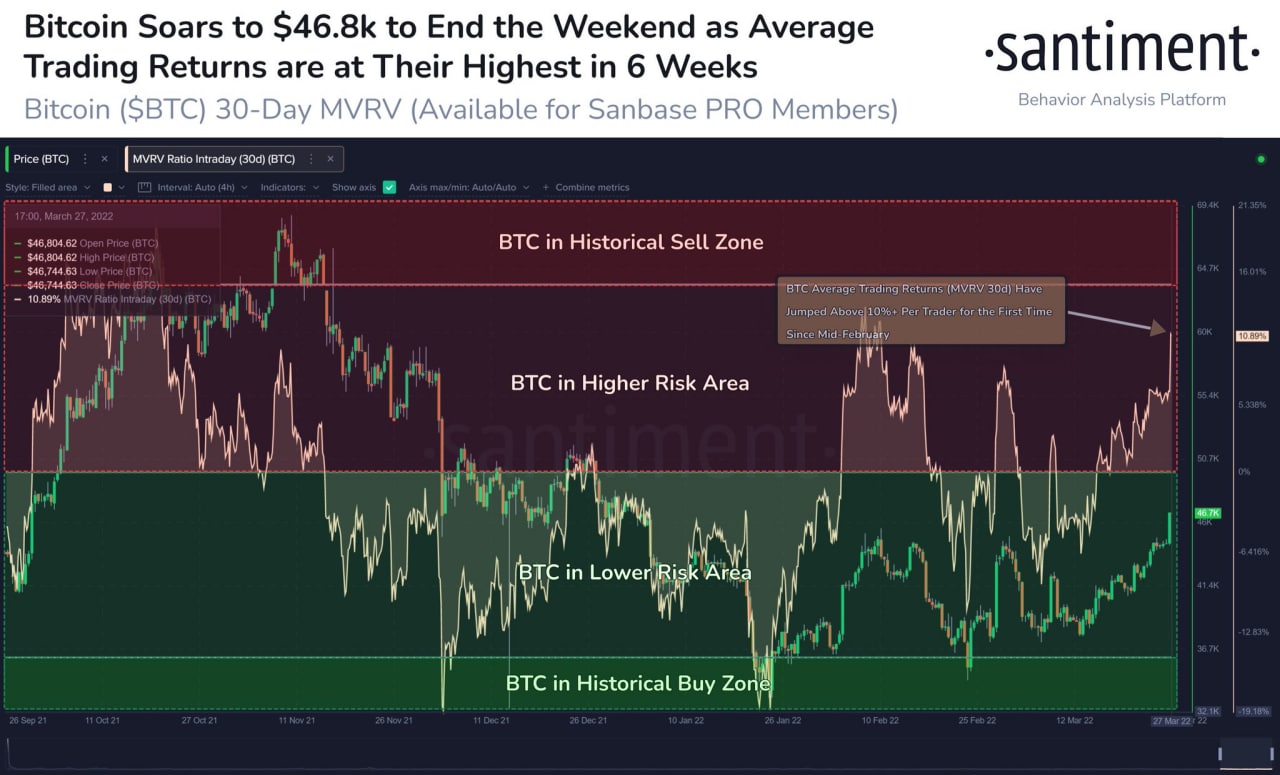 Moreover, the Santiment figures show that a large number of short positions in both bitcoin and altcoin were liquidated as a result of the latest surge. This could be assessed as a local victory of the bulls over the bears and a possible reversal of the downward trend. In light of the geopolitical circumstances, we should not expect a simple break through of resistance around $52,000.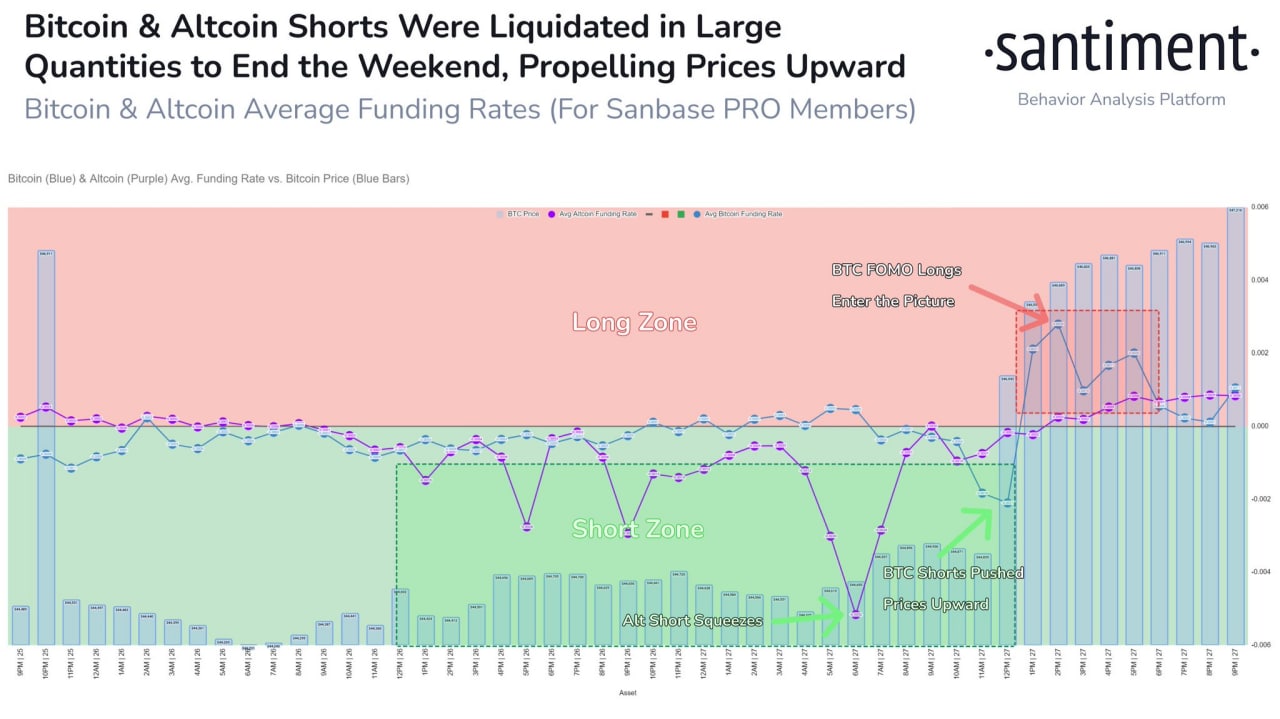 Our BTCUSD exchange rate forecast for today, tomorrow and the week of March 28 to April 3 is a test of $52,000, with a possible further rebound as well as a drop to the area of $45,000 on the retest of support. Neither should we ignore the chance of a breakthrough of $52,000 if the rally is impulsive, however, such an option is less considered.