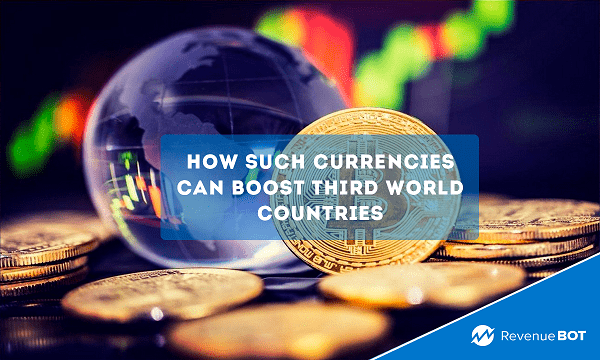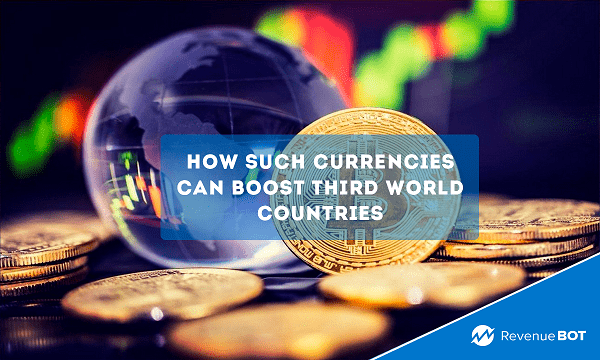 Nearly 75% of investors in Latin America and Asia aspire to invest more in cryptocurrencies. That is what the findings of Toluna's March survey suggest. Yet 32% of respondents fully trust digital assets. To compare, the figure in the U.S. and the EU is about 14%. Against this background, we have set out to analyze how crypto can help the economies of developing countries create new work opportunities, as well as become an essential tool in the battle against inflation, corruption, and poverty.
Cryptocurrencies make financial services more accessible
According to data from various IT companies, an estimated 2 billion people, which is a quarter of the world's population, still lack banking facilities. It means they have no bank account that will let them get a credit card or transfer money. The majority of such cases are in Bangladesh, China, India, Indonesia, Mexico, Nigeria, and Pakistan. That being said, the number of people unbanked is on the rise — in 2017, there were about 1.7 billion.
Here are several reasons why a person might experience problems with their country's banking system:
Lack of documentation;
There is no developed banking infrastructure and only more than 25 offices are available.
One of the important things to understand is that having access to financial services is one of the key factors that contributes to the development of a country's economy. Unless they have bank accounts, people cannot afford a loan, buy a property, save money, receive government allowances, or set up and run a business.
Thanks to the advent of crypto, however, people now have a powerful new tool that gives them access to a multitude of financial services. Over the past 13 years, digital assets have created an alternative banking system in which users can easily send assets to one another, pay for products and services, keep their savings, and earn income. You just have to own a smartphone and have access to the Internet to do that. Unlike bank accounts, about 48% of the world's population has a smartphone.
In El Salvador, this is one of the reasons bitcoin is accepted as an official means of payment. The recent bitcoin bill passed in the country indicates that about seventy percent of El Salvadorans are without access to traditional banking services, so the first-ever crypto is supposed to help those people.
As a result, the number of crypto holders in many emerging economies is even higher than in affluent countries.
Importance of crypto in international transfers
In 2021, immigrant workforce will send more than $589 billion to their homes, which is a 7. 3% increase over 2020, according to the World Bank. Usually people use banks, online payment providers such as PayPal or Webmoney, and so on, to facilitate their transfers.
Every user of such services has to pay a transfer fee. The fee can range from 1% to 7%, depending on the country and chosen transfer method. The global average here is 6.8%. Cross-border transfers are the most expensive in Africa, with fees exceeding 9%, which is huge amount of money for people from emerging economies. Hence, the cross-border transfer volume among small and medium-sized businesses is $10 trillion, with as much as $200 billion of that going to bank charges. Meanwhile, common migrants spend more than $25 billion a year on fees.
Crypto in turn simplifies international transfers and cheapens them considerably. Moreover, thanks to cryptocurrencies, international transfers are currently available even for people who have no bank accounts. Digital assets do not require intermediaries like banks and their employees. After all, most cryptocurrencies can be sent to another user almost instantly and with minimum fees for any amount of transfer.
What's more, crypto provides an opportunity to bypass the authorities' curbs on the volume of international transactions. In Nigeria, for example, some banks allow you to transfer no more than $500 at a time. There are indeed no such limits when working with decentralized cryptocurrencies. 
Another advantage of cryptocurrencies is that they are more secure. For many countries, it is no easy task to get a transfer in cash and bring the money home safely. In fact, you first have to go to the bank office and payment company, where you have to prove that the transfer was made directly to you so you have the right to receive the funds, the next thing you need to do is to come back home with the money you have received. However, crypto can be obtained through any smartphone with an Internet connection. Even if burglars steal the phone, they are unlikely to gain access to cryptocurrencies. They will need a password for the app, as well as a private key to deal with crypto.
This is why a large chunk of cross-border transfers in developing countries, African countries in particular, are business settlements. For example, it may be transactions between Asian companies and Latin American or African entrepreneurs who are involved in importing goods. It is more profitable and convenient for local businesses to conduct transactions in crypto rather than through a bank: it is cheaper, speedier and does not involve time-consuming paperwork.
Crypto will boost your business
Cryptocurrencies could change the way mom-and-pop businesses operate in underdeveloped countries, where it is challenging for entrepreneurs to get financing to start a business. International investors are reluctant to jeopardize investments in shaky economies and their businesses. As for local banks, they just may not have the money, or they only lend to big businesses.
In addition, small businesspeople from low-income countries are often unable to engage in import or export business since they lack the ability to convert local money into more widespread currencies such as the U.S. dollar. Consequently, they are unable to process payments, make payments for imports, and purchase foreign equipment.
But luckily for them, cryptocurrencies are already making it a reality to raise funds where it wasn't possible before. As an example, platforms like Nebeus give loans in cryptocurrencies to entrepreneurs in growing economies. Yet other platforms help to convert cryptocurrencies directly into fiat money. Earlier we wrote about the role of crypto in international settlements.
Conclusion
Nowadays, crypto is very widely used. Absolutely any user can enjoy it. For this reason, it is so beneficial in developing countries. In such countries, the part played by crypto is ample; people use it to pay for various kinds of services, or just to transfer funds. With it you save both money and time.
For crypto market traders, RevenueBot offers an automated trading interface. The user can trade on top crypto exchanges, including: Binance, Bittrex, FTX, OKX and others. RevenueBot provides traders with the opportunity to create trading bots that allow them to receive stable passive earnings. The main advantages of the service include the following:
Fees for the service are charged only after the first profit, no prepayment required;

RevenueBot's native marketplace is a great way to buy a ready-made bot as well as to sell a lucrative configuration; 

The RevenueBot referral program enables you to earn without having to do any trading by yourself;

RevenueBot uses a Dollar Cost Averaging (DCA) strategy, through which you can successfully trade and make profits over the long run;

Automatic switching of trading pairs makes it possible to benefit from trading at any time. The bot itself will switch to another trading pair if the main one will not be able to do the earning. 
You can learn more about the features of the platform on the RevenueBot official website.