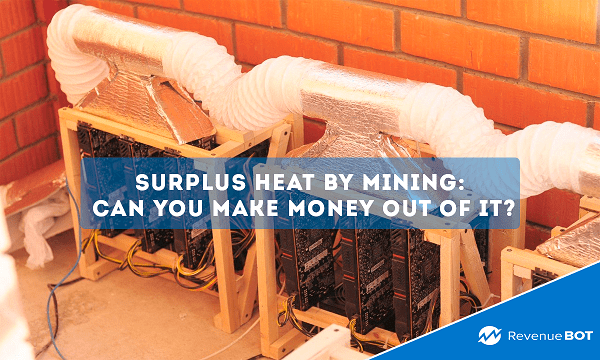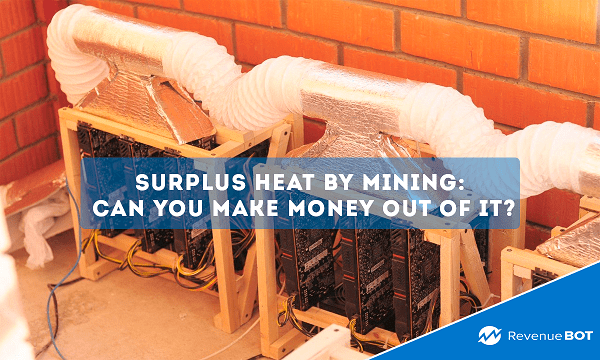 Among the key problems of the crypto mining industry is the overheating caused by the computing equipment. There is now so much excess heat from mining farms that it warms up the atmosphere, adversely affecting the climate. As a result, miners have to invest huge sums of money to cool their equipment and farms. Yet it is possible to use the heat generated to warm homes and greenhouses, as well as for production and agriculture. Thus, the segment takes another step towards fully "green" mining of crypto.
Excess heat issue posed by mining
It is known that being engaged in this process means consuming a lot of electricity. Due to this very problem, regulators in numerous countries are willing to prohibit the mining of crypto using the PoW-algorithm. As a way to reduce the detrimental effects produced by crypto mining on the environment, miners are trying to develop "green" mining methods.
Such a problem has two solutions, which regulators might prefer:
To boost the cooling system reliability;

Reuse the generated heat while mining crypto.
We can clearly see the superiority of the second solution. If you approach the matter wisely and take it all into account, then you can turn the surplus heat into a source of extra profit.
Heat recovery is one of the most promising options for minimizing the harmful effects of mining.
Crypto mining heaters for your home
The most straightforward and ultimate solution for utilizing excess heat is to run it as a space heater. You can adjust the ASIC-miner to heat the room yourself, but the market already offers plenty of solutions so that you can use the mining equipment as a heater for residential homes.
Some of these include devices from Qarnot, Green Heat, and Comino. Such items range in price from $1,000 to $3,000, with a power of 500 W or more. This is enough to keep a one-room apartment or a large living room in the house well heated. Unlike common ASICs, such heaters look aesthetically pleasing and are almost silent, since they do not require a lot of cooling. Certain models are also equipped with air quality sensors, smartphone charging and other handy gizmos.
Note, however, that mining equipment can either be lucrative or unprofitable, depending on the weather conditions in the region and the cost of electricity. The Hotmine CM-1 device, for example, which is distributed in the U.S. and Canada, can pay off in 2-3 years due to savings on heating costs. Moreover, later it can even completely cover the cost of electricity and even mine coins for a few tens or hundreds of dollars each month.
Using mining to heat homes
There is enough heat generated in the process of crypto mining to provide heat for about 8 million private houses for a year. Even though all of this heat will not be used for any of those purposes, there is obvious upside in recovery.
If you are technically aware and financially independent, you can set up the heating of your own home by yourself. There are no ready-made products, and so most people simply have to design their own home heating system.
Apart from heating the dwelling, miners allocate the excess heat to warm up their basement, garage, pool or water tank, as well as greenhouses. Therefore, lots of miners do not pay heating bills in many years. 
WiseMining, a French startup, offers innovative solutions for recovering surplus heat from crypto mining. It has developed residential water heating systems that incorporate the Sato BTC boiler. Here the hashboards are located directly in a purpose-made container underneath the boiler. This ensures that the boiler heats the water and yields BTC without excessive energy consumption.
You can apply the heat from large farms to the central heating of apartment buildings as well. Canada-based Heatmine made use of excess heat from mining in 2018 to heat water and warm the greenhouses used for growing strawberries. On top of that, the Heatmine team has also tinkered with connecting private homes and even entire businesses to their heating systems. But now the startup is shut down, although its founder would like to keep working on recovering the heat generated by crypto mining. 
Another noteworthy player in the crypto market is the Canadian mining company MintGreen, which, in partnership with the Lonsdale Energy Corporation, used the waste heat to power more than 100 homes and buildings in North Vancouver, British Columbia. Over the course of a year, MintGreen's patented "digital boilers" should prevent more than 20,000 metric tons of greenhouse gases per megawatt from entering the atmosphere and offset up to 96% of the energy costs generated by mining. North Vancouver officials aim to reduce carbon emissions as much as possible by 2050, and exploiting this kind of heat is a big step toward achieving that goal.
Conclusion
You can see from the article that the excess heat generated by cryptocurrency mining is not too difficult to effectively consume, with a minimal environmental impact, while also saving resources and even gaining profit. So far, there are few heat recovery-oriented projects and these are experimental in nature, but it is crucial to know that more are coming. 
The crypto industry holds the potential to play an essential part in the energy economy. Heat recovery fits neatly into the global trend of achieving the utmost energy efficiency. For this reason, we expect the number of such projects to increase as cryptocurrencies get more recognition.
For crypto market traders, RevenueBot offers an automated trading interface. The user can trade on top crypto exchanges, including: Binance, Bittrex, FTX, OKX and others. RevenueBot provides traders with the opportunity to create trading bots that allow them to receive stable passive earnings. The main advantages of the service include the following:
Fees for the service are charged only after the first profit, no prepayment required;

RevenueBot's native marketplace is a great way to buy a ready-made bot as well as to sell a lucrative configuration; 

The RevenueBot referral program enables you to earn without having to do any trading by yourself;

RevenueBot uses a Dollar Cost Averaging (DCA) strategy, through which you can successfully trade and make profits over the long run;

Automatic switching of trading pairs makes it possible to benefit from trading at any time. The bot itself will switch to another trading pair if the main one will not be able to do the earning. 
You can learn more about the features of the platform on the RevenueBot official website.