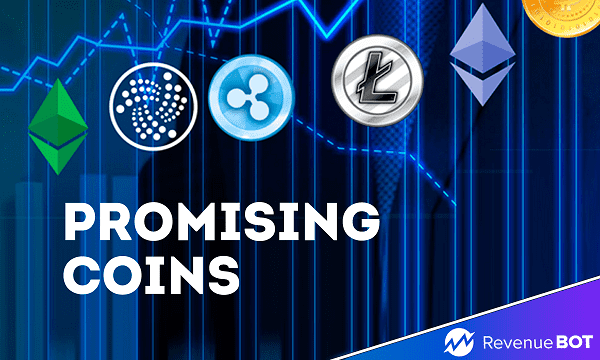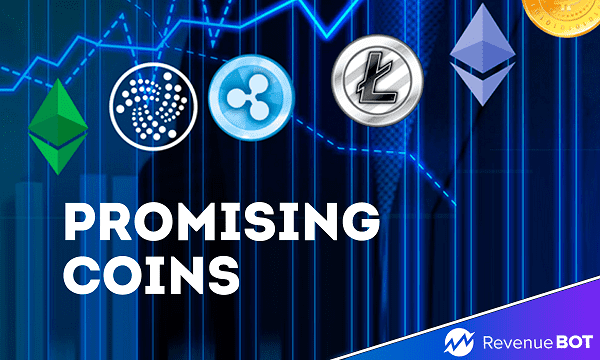 Numerous cryptocurrencies and tokens appear every day. Some of them are of a practical nature, which means they perform some sort of function. Others, on the contrary, have a purely entertainment purpose and may be in demand only due to the strong buzz around the project. RevenueBot has highlighted a few coins to watch out for.
BORA 
Bora cryptocurrency is a token hosted on the Klaytn network, used as part of a decentralized entertainment platform that distributes digital content and provides incentives to its members.
It is designed as a platform for content developers and users alike. BORA supports blockchain-related technologies, such as tokenization and smart contracts, allowing developers to easily develop blockchain-based applications (BApps).
BORA currently collaborates with developers in a variety of services and industries, ranging from IT entertainment, including gaming, music, video and other fields, as well as the ICT industry, which uses big data in education, healthcare, location information and fintech-infused areas for property rentals and investments.
The project provides a decentralized platform that basically stores user information transparently and builds trust in blockchain technology. A two-tiered platform with a private blockchain ("BORA Chain") and a modular IT structure provides flexible, ample performance and proven ecosystem independence for all its participants.
Tezos (XTZ) 
Tezos is a P2P distributed network intended to upgrade the traditional blockchain protocols used in Bitcoin and Ethereum. A distinctive feature is considered to be chain management, so that the blockchain protocol can advance by flexible code changes. Those changes are affected by the coin holders. In this way, it helps avoid a whole bunch of technological problems, such as the Ethereum hardfork following the DAO hack or the Bitcoin hardfork that resulted in the emergence of Bitcoin Cash.
XTZ is a native Tezos blockchain token. Those who hold XTZ are eligible to participate in the verification process by making a security deposit. The process is called baking. The token holders are rewarded for their contribution to the development of the network, as well as for enhancing its stability and security. If a user is being unfair, he may lose his deposit.
The revolving consumer credit inflation is initially set at 5.5% per year. Each block is sealed by one interested party and approved by thirty-two other parties. Any holder can delegate their savings to a so-called baker, and the baker will create a block for them for a certain amount.
Binance Coin (BNB)
BNB is a native Binance exchange token. This token is used to pay transaction fees on the exchange, to be traded in pairs with other cryptocurrencies, as well as for investing and other purposes. Binance Coin holders have a discount on the trading fees at the exchange up to 25%. By purchasing BNB you will be able to participate in IEO, Launchpad and Launchpool, receive increased affiliate rewards, etc.
BNB was issued in July 2017 during an ICO aimed at raising investment for the Binance development. Binance's starting blockchain was Ethereum. On April 18, 2019, the Binance Chain network launched and all BNB tokens moved to this blockchain in addition to BSC later on.
Additionally, BNB is a popular native coin released on its own blockchain.
Conclusion
When investing in new coins, you keep an open mind on all the risks, because the chances of a coin remaining at the same price brackets or depreciating are sky-high.
This material is not a piece of financial advice and is for informational purposes only.
If you don't want to count on luck, RevenueBot offers an automated trading interface. You can trade on the leading crypto exchanges, including: Binance, Bittrex, FTX, OKX and others. RevenueBot allows traders to create trading bots that provide stable passive income. Among the main advantages of the platform we can highlight the following:

Fees for the service are charged only after the first profit, no prepayment required;

RevenueBot's native marketplace is a great way to buy a ready-made bot as well as to sell a lucrative configuration; 

The RevenueBot referral program enables you to earn without having to do any trading by yourself;

RevenueBot uses a Dollar Cost Averaging (DCA) strategy, through which you can successfully trade and make profits over the long run;

Automatic switching of trading pairs makes it possible to benefit from trading at any time. The bot itself will switch to another trading pair if the main one will not be able to do the earning. 
You can learn more about the features of the platform on the RevenueBot official website.