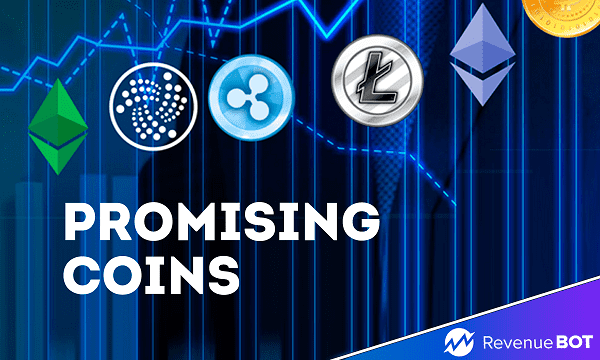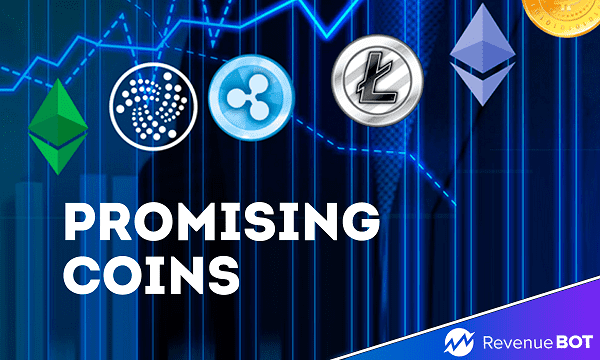 Numerous cryptocurrencies and tokens appear every day. Some of them are of a practical nature, which means they perform some sort of function. Others, on the contrary, have a purely entertainment purpose and may be in demand only due to the strong buzz around the project. RevenueBot has highlighted a few coins to watch out for.
Arweave (AR)
AR is a token of the eponymous platform designed for data storage. Arweave is based on a new consensus mechanism, Proof of Access, which aims to simplify persistent and inexpensive storage.
The token is used to pay storage fees and to reward miners who volunteer to take part in supporting the network and storing information in Arweave.
Arweave itself is a protocol for keeping data in a blockchain-like structure called Blockweave. It's built on a brand new reconciled proof-of-access mechanism that, for the first time ever, puts a truly low-cost data repository at your fingertips.
Basically, the Arweave collective-property hard drive, allowing you to maintain information to stay forever, is capable of providing foolproof protection and continuous support for access to data. The goal of the developers is to create a trustworthy, affordable and genuinely decentralized storage facility.
Theta Network (THETA)
This is a decentralized blockchain network dedicated to video streaming. It addresses the core challenges of the streaming industry: cutting content delivery network (CDN) costs, optimizing high resolution and bitrate video sharing, and empowering individual users to provide their own computing resources to support broadcasts.
THETA stands for token, which serves as an incentive mechanism for its users. It is a tool that can be used by viewers to buy access to content, and for donations as well. Originally the token rolled out on the Ethereum blockchain, yet after the launch of the MINE Network it was moved to the Theta blockchain. Total number of tokens is strictly limited to 1 billion, all of which were initially issued and are currently in circulation.
The coin is at the heart of a decentralized platform with exceptional technical solutions for video streaming. You can call the project the "global cache" (similar to EVM Ethereum, which is called the "World Computer"). It consists of throughput and storage resources that users provide in exchange for a reward in the Theta Network's cryptocurrency.
Bitcoin SV
This is the hardfork of the Bitcoin Cash cryptocurrency, originated in 2018. Its name stands for Bitcoin Satoshi Vision, implying that this particular coin responds to the vision of Satoshi Nakamoto, who is considered to be the creator of the original Bitcoin. BSV has had mixed success in sparking curiosity in the crypto community, demonstrating slow but steady growth, though.
This token, just like Bitcoin Cash, is centered on increasing the size of blocks. More than 100 MB blocks have already been mined in this blockchain. From the theoretical perspective, they can reach several gigabytes. By doing this, the developers intend to increase scalability. The other objectives are to establish an enhanced global payment system, while also improving the blockchain for creating software on it.
Among competitors, Bitcoin SV has always been the least profitable to mine. Meanwhile, it is in the top 30 in terms of market cap, and was once even in the top 10. The long-term pricing of the coin will hinge on whether or not it can be implemented as a means of payment used in trading activities. Notably, this crypto is widely accepted in the gaming industry.
Conclusion
When investing in new coins, you keep an open mind on all the risks, because the chances of a coin remaining at the same price brackets or depreciating are sky-high.
 This material is not a piece of financial advice and is for informational purposes only.
If you don't want to count on luck, RevenueBot offers an automated trading interface. You can trade on the leading crypto exchanges, including: Binance, Bittrex, FTX, OKX and others. RevenueBot allows traders to create trading bots that provide stable passive income. Among the main advantages of the platform we can highlight the following:

Fees for the service are charged only after the first profit, no prepayment required;

RevenueBot's native marketplace is a great way to buy a ready-made bot as well as to sell a lucrative configuration; 

The RevenueBot referral program enables you to earn without having to do any trading by yourself;

RevenueBot uses a Dollar Cost Averaging (DCA) strategy, through which you can successfully trade and make profits over the long run;

Automatic switching of trading pairs makes it possible to benefit from trading at any time. The bot itself will switch to another trading pair if the main one will not be able to do the earning. 
You can learn more about the features of the platform on the RevenueBot official website.