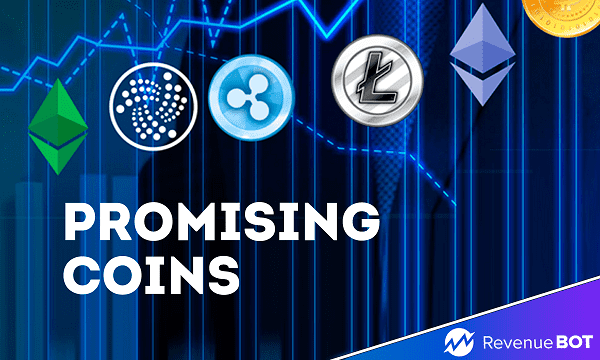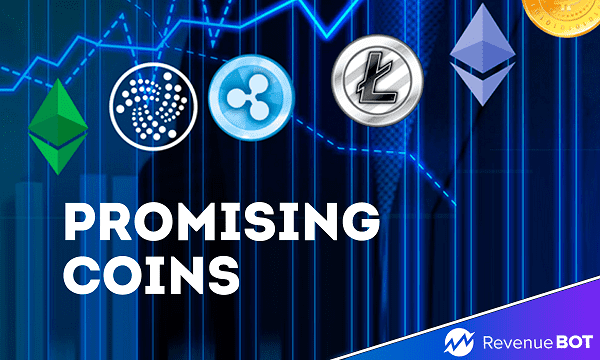 Numerous cryptocurrencies and tokens appear every day. Some of them are of a practical nature, which means they perform some sort of function. Others, on the contrary, have a purely entertainment purpose and may be in demand only due to the strong buzz around the project. RevenueBot has highlighted a few coins to watch out for.
Crypton (CRP)
The Crypton digital token belongs to the Utopia project. Utopia, in turn, is a decentralized P2P ecosystem. There are no intermediaries in it. This crypto-related project was designed to ensure the personal data privacy as well as to maintain the safety of customers on the Internet. Utopia uses 256-bit AES encryption and Curve25519 elliptic curve cryptography. Moreover, Utopia software algorithms allow users to bypass network censorship and firewalls.
The project also has CRP utility token, including its official ticker.
The token is used in the Utopia ecosystem. Utopia itself comprises five decentralized products:
uMessenger. This is a decentralized messenger with cryptographic text and voice encryption. In fact, it is an upgraded counterpart of Telegram. UMessenger users are able to create encrypted channels and group chats with other members of the ecosystem.

uMail. This one is a secure, decentralized equivalent of email. All messages are encrypted using cryptographic methods. Using uMail, you can only send messages to authorized users in your list of added contacts.

uWallet. uWallet is a decentralized crypto wallet for anonymous transactions involving Crypton digital assets. It enables customers to mine tokens, perform secure encrypted payments, store CRPs, or use virtual cards and vouchers.

Idyll. It is a built-in upgrade of the Tor Browser. Idyll can be applied only in a Utopia digital system. Some patches (versions) of Tor are at the heart of the browser. Consequently, Idyll ensures privacy and provides protection against leakage of personal data.

uNS. Here is the decentralized analog of the DNS domain name system. uNS is a censorship-free registry. This system is hosted by Utopia project participants. No expiration dates, no commission fees or freezes for non-payment.
Decred (DCR) 
DCR is an open, progressive, and self-funding cryptocurrency with a system of community-based governance integrated into its blockchain. The idea for this cryptocurrency originated in 2013, but the official launch date is 2016. At first, there was only one developer involved in the development, but over time, the team grew in number. More specifically, specialists from BTCsuite got hooked on the project. 
Though DCR is still quite new, there are more than 8 million cryptocurrencies in circulation at the moment. Meanwhile, the market cap exceeds 300 million dollars.
Despite the launch of the system in 2016, a full-fledged version was released on April 20, 2017. What is meant here is the cryptocurrency software Version 1.0. The developers assure that the arrival of software for Decred is a significant milestone for all users of virtual coins. Nowadays Decred is developing rapidly, gathering new miners and people who just want to participate in the community.
The project started its development and made its first steps on the crypto market during 2013-2014. It means that almost two years the developers have been busy working on their brainchild.
Its PR department promised investors would benefit enormously, as the new crypto is expected to be among the top 10 in terms of market cap almost immediately. Everyone was speculating about how much the price would skyrocket and whether it would break records. However, when the coin was eventually released, it turned out to be a complete flaw on the part of its creators. Instead of an official launch, the developers had to deal with fixing bugs virtually every day.
AXE 
AXE represents a decentralized cryptocurrency based on the X11 algorithm. The foundation of AXE network is hybrid PoW/PoSe system.
First-tier nodes provide hash power to move data and secure the blockchain, while the second tier of full nodes adds extra privacy and increases network performance.
Axe is an open-source peer-to-peer cryptocurrency with a strong focus on the payments industry. It offers a form of money that is portable, inexpensive, divisible and fast. The coin has the lowest transaction fees possible.
The Axe network features instant transaction confirmation, double spend protection, anonymity equal to that of physical cash, a self-governing, self-funding model driven by incentivized full nodes, as well as a straightforward roadmap.
Conclusion
When investing in new coins, you keep an open mind on all the risks, because the chances of a coin remaining at the same price brackets or depreciating are sky-high.  
This material is not a piece of financial advice and is for informational purposes only.
If you don't want to count on luck, RevenueBot offers an automated trading interface. You can trade on the leading crypto exchanges, including: Binance, Bittrex, FTX, OKX and others. RevenueBot allows traders to create trading bots that provide stable passive income. Among the main advantages of the platform we can highlight the following:

Fees for the service are charged only after the first profit, no prepayment required;

RevenueBot's native marketplace is a great way to buy a ready-made bot as well as to sell a lucrative configuration; 

The RevenueBot referral program enables you to earn without having to do any trading by yourself;

RevenueBot uses a Dollar Cost Averaging (DCA) strategy, through which you can successfully trade and make profits over the long run;

Automatic switching of trading pairs makes it possible to benefit from trading at any time. The bot itself will switch to another trading pair if the main one will not be able to do the earning. 
You can learn more about the features of the platform on the RevenueBot official website.