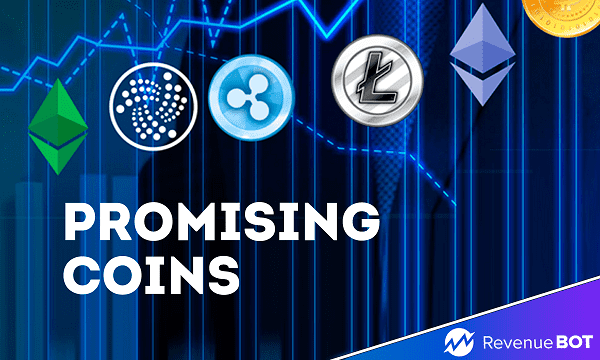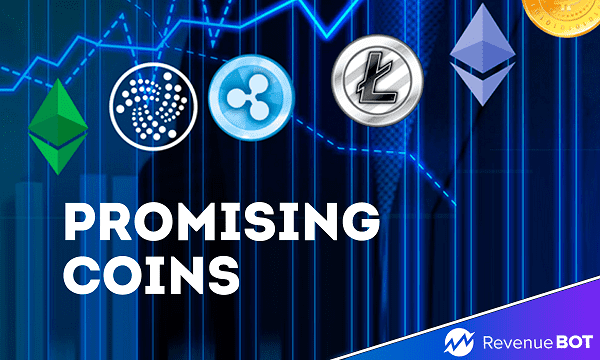 Numerous cryptocurrencies and tokens appear every day. Some of them are of a practical nature, which means they perform some sort of function. Others, on the contrary, have a purely entertainment purpose and may be in demand only due to the strong buzz around the project. RevenueBot has highlighted a few coins to watch out for. 
Gemini Dollar (GUSD)
GUSD is a stablecoin issued by the Gemini crypto exchange. On the one hand, it embodies the stability of the U.S. dollar, the one which is backed by real assets and regulated by financial authorities. This gives a sense of security to users who are wary of the volatility often inherent in other cryptocurrencies. It also ensures that Gemini Dollar remains pegged to the world's prevalent reserve currency, thus making it a reliable medium of exchange and store of value.
On the other hand, Gemini Dollar uses blockchain innovations to provide instant global transfers and programmable smart contracts. As a result, there is greater flexibility and convenience than traditional fiat currencies can offer. Gemini Dollar's integration with blockchain technology means users are able to send and receive payments in a split second, regardless of their location. Furthermore, smart contracts allow the automation of some financial transactions, reducing the need for intermediaries and thus streamlining processes.
Energy Web Token (EWT)
EWT is a utility token of the public corporate blockchain platform called Energy Web Chain, which was developed specifically for the global energy sector.
Energy Web platform is built using the Ethereum Virtual Machine and features a decentralized software stack (EW-DOS) and open-source standards, including the Energy Web Chain and various software development kits (SDKs).
EWC is managed by more than 25 validator nodes spanning 15 countries, including utilities, grid operators, and some startups. In addition to its native token, the EW chain supports tokens of all ERC standards.
Energy Web is designed especially for the regulatory, operational and market needs of the energy sector. Launched in mid-2019, it has become the industry's leading choice to serve as the underlying digital infrastructure for building and running dApps.
Wemix (WEMIX)
WEMIX is a major utility token for the eponymous project, and is based on the Klaytn blockchain. WEMIX is a blockchain-based global game platform developed by Wemade Tree as its flagship blockchain game service division.
WEMADE is a gaming company serving the Gaming market for more than 20  years and publicly traded at Kosdaq (Korea Stock Exchange). The company holds more than 40 renowned game IPs including ChuanQi, the  legendary AAA game in China, reaching over 500 million users.
For mass adoption, Wemade Tree has signed a partnership with blockchain company Kakao "Ground X" to conduct co-management.
Wemix is a gaming application platform that provides users with wallets and a digital asset marketplace (including fungible and non-fungible tokens). What's more, Wemix intends to develop a blockchain game ecosystem that is based on "practical value" for users, while existing blockchain game projects focus only on the swap of digital assets.
Conclusion
When investing in new coins, you keep an open mind on all the risks, because the chances of a coin remaining at the same price brackets or depreciating are sky-high.  
This material is not a piece of financial advice and is for informational purposes only.
If you don't want to count on luck, RevenueBot offers an automated trading interface. You can trade on the leading crypto exchanges, including: Binance, Bittrex, FTX, OKX and others. RevenueBot allows traders to create trading bots that provide stable passive income. Among the main advantages of the platform we can highlight the following:

Fees for the service are charged only after the first profit, no prepayment required;

RevenueBot's native marketplace is a great way to buy a ready-made bot as well as to sell a lucrative configuration; 

The RevenueBot referral program enables you to earn without having to do any trading by yourself;

RevenueBot uses a Dollar Cost Averaging (DCA) strategy, through which you can successfully trade and make profits over the long run;

Automatic switching of trading pairs makes it possible to benefit from trading at any time. The bot itself will switch to another trading pair if the main one will not be able to do the earning. 
You can learn more about the features of the platform on the RevenueBot official website.