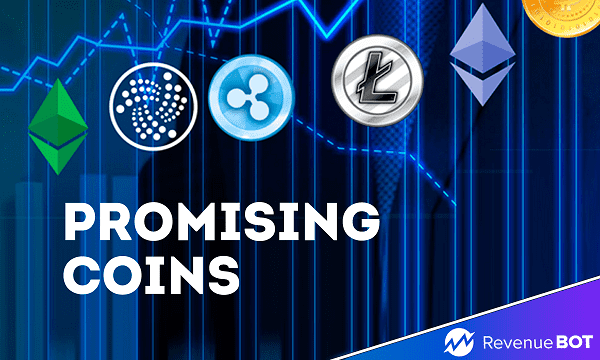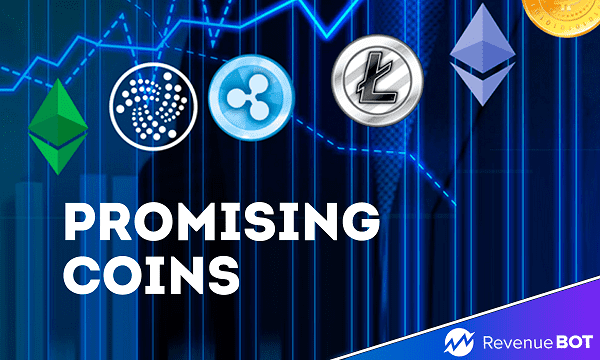 Numerous cryptocurrencies and tokens appear every day. Some of them are of a practical nature, which means they perform some sort of function. Others, on the contrary, have a purely entertainment purpose and may be in demand only due to the strong buzz around the project. RevenueBot has highlighted a few coins to watch out for. 
Frax Share (FXS)
Frax Share (FXS) FRAX is the world's first fractional stablecoin, which is partially pegged to the USDC as well as to an algorithmically stabilized Frax Share (FXS) token. Frax Share (FXS) is the governance token of the entire Frax ecosystem of  smart contracts which accrues fees, seigniorage revenue, and excess  collateral value. That is, FXS is an investment and governance asset, whereas FRAX is a stablecoin equal to $1. 
The Frax protocol runs on Ethereum, Avalanche, Fantom, BNB Chain and several other blockchains. The end goal of the Frax protocol is to provide a highly scalable, decentralized, algorithmic money in place of fixed-supply digital assets like BTC.
The ratio of secured to algorithmic transactions depends on the market price of the FRAX stablecoin. When FRAX is at or above $1, the function lowers the collateral ratio. But when the price of FRAX is below this mark, the function increases the collateral ratio. In this way its constant price of $1 is maintained.
FRAX is a community-driven and uniquely designed stablecoin. Over 60% of the supply of FXS is issued over a number of years to liquidity providers. It is an entirely decentralized protocol with governance on-chain.
Siacoin (SC)
Siacoin is a token of the eponymous blockchain platform, designed to store files in a decentralized network. The platform allows users to keep data secure at a lower cost compared to centralized competitors such as Dropbox, Google or Apple iCloud.
The core idea is quite simple – some computer users (hosts) contribute free hard disk space for shared use and get paid for it. As for other people, they rent the desired amount of space from the network for a fee. You can play both of these roles at the same time if you want to. With Sia platform, you can store files in a decentralized way.
However, the initial plan for such a project emerged several years ago, back in 2013. And the network was launched in May 2015. Not only transactions, but also contracts between users are stored in the system's native blockchain. Moreover, Sia supports both bilateral contracts and bilateral payment channels. On-chain transactions occur instantly and with no extra fees.
Pundi X (PUNDIX)
Pundi X stands for a decentralized platform that aims to build an infrastructure for the daily use of crypto among the community.
Its mission is to enable purchases using digital assets, just as we do now with fiat currencies.
The platform is intended to facilitate the lives of developers, exchange services, investors and various companies that use blockchain technology in their activities. With the Pundi X platform, digital currencies will be accessible to everyone and easy to use for everyday purchases. For this purpose, a huge number of ATMs will be installed in stores and retail outlets. In order to acquire PUNDIX, customers would only need a plastic card, which can be topped up at one of the many retail outlets.
What prompted the creation of the platform was the difficulty that all new users have to face. Pundi X developers point out the low activity of people when it comes to the use of crypto. While there is plenty of information and a gradual increase in familiarity with crypto, the use of them remains a complicated procedure for many.
Conclusion
When investing in new coins, you keep an open mind on all the risks, because the chances of a coin remaining at the same price brackets or depreciating are sky-high.  
This material is not a piece of financial advice and is for informational purposes only.
If you don't want to count on luck, RevenueBot offers an automated trading interface. You can trade on the leading crypto exchanges, including: Binance, Bittrex, FTX, OKX and others. RevenueBot allows traders to create trading bots that provide stable passive income. Among the main advantages of the platform we can highlight the following:

Fees for the service are charged only after the first profit, no prepayment required;

RevenueBot's native marketplace is a great way to buy a ready-made bot as well as to sell a lucrative configuration; 

The RevenueBot referral program enables you to earn without having to do any trading by yourself;

RevenueBot uses a Dollar Cost Averaging (DCA) strategy, through which you can successfully trade and make profits over the long run;

Automatic switching of trading pairs makes it possible to benefit from trading at any time. The bot itself will switch to another trading pair if the main one will not be able to do the earning. 
You can learn more about the features of the platform on the RevenueBot official website.