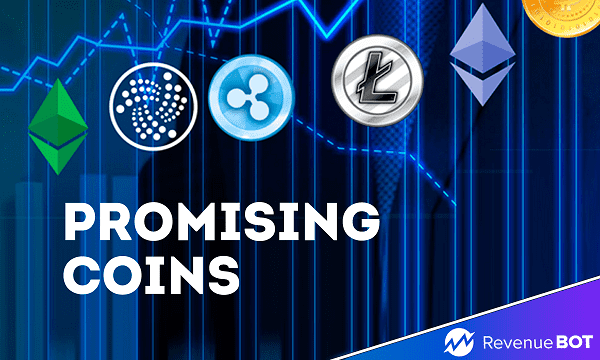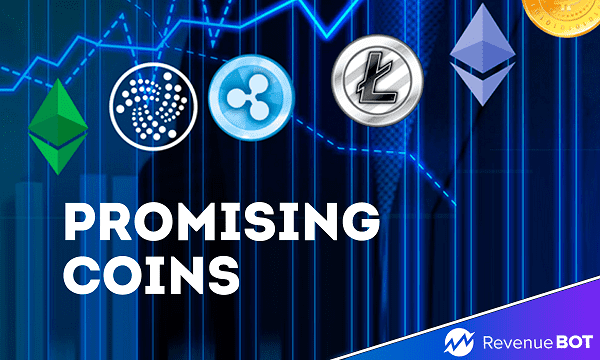 Numerous cryptocurrencies and tokens appear every day. Some of them are of a practical nature, which means they perform some sort of function. Others, on the contrary, have a purely entertainment purpose and may be in demand only due to the strong buzz around the project. RevenueBot has highlighted a few coins to watch out for. 
OMG Network / OmiseGO (OMG)
OMG is a public financial technology based on Ethereum, which may be used in mainstream wallets to provide real-time P2P trading of assets, as well as in payment platforms in jurisdictions where such services are underdeveloped. OMG allows its user to work with both cryptocurrencies and fiat currencies. 
OmiseGo was founded in 2013 in Thailand. Until 2017, it was engaged in fiat currency transfers at home and abroad. At that time, the entity initiated cooperation with more than 1,000 banking institutions in Indonesia, Japan and other Southeast Asian countries. During its operation, OmiseGo managed to attract about $20 million in investments. 
In early '17, the company opted to create its own Ethereum-based cryptocurrency. In July, the ICO was held, thanks to which it was possible to raise about $19 million. Investors thus received some OMG token. The goal of the fundraising was to develop an e-wallet that supports numerous currencies and is linked to a bank card. It can be used for transfers and purchases of goods and services. 
Kaspa (KAS)
KAS is a decentralized, open-source Layer 1 cryptocurrency that follows the Proof-of-Work consensus mechanism which is in turn based on the GHOSTDAG protocol. This protocol is a more scalable generalization of the consensus that Satoshi Nakamoto laid out, arranging all blocks in parallel as opposed to the obsolete linear blockchain. You can see GHOSTDAG in action in the real-time blockDAG visualizer.
Kaspa is the first blockDAG (blockchain-free) cryptocurrency. A blockDAG is a directed acyclic graph- a mathematical structure where the vertices represent blocks & edges reference child/parent blocks. This new implementation of distributed ledgers is the first of its kind, providing next-generation scalability, high throughput transactions, and instant validation, while also remaining decentralized.
The research and development of Kaspa's groundbreaking technology began in 2013. The idea was originally proposed by Yonatan Sompolinsky and Aviv Zohar and eventually materialized in 2016. The project was officially launched in November 2021 without any allocation of funds for the team, pre-sale or pre-mine. Thanks to democratized decision-making processes and the absence of a lead company or foundation, the project's fate is determined by the community. The Kaspa network is protected by miners using Proof-of-Work and uses an algorithm known as k-Heavyhash.
Canto (CANTO)
CANTO is the Canto network's native token, which is used to pay gas fees and can also be used for consensus-level staking to protect the network. Canto is a general-purpose blockchain, based on the Cosmos SDK, using the Tendermint consensus mechanism. By using the Ethermint module, the network is fully compatible with the Ethereum Virtual Machine and allows to run Solidity-based smart contracts.
Canto presents the radical notion that core DeFi primitives should exist as Free Public Infrastructure (FPI). Having observed the growth of the DeFi space, from the launch of DAI in  late 2017 to the emergence of many DeFi projects in 2021, three core primitives have emerged to anchor any healthy DeFi ecosystem:  decentralized exchanges (DEX), lending markets, and a decentralized unit  of account. Canto takes a different approach by choosing to launch these core DeFi  primitives as public utility protocols, or Free Public Infrastructure (FPI).
Canto is designed as a fully decentralized public protocol, governed by its community. Although the original contributors created resources for announcements and details, there are no official Canto channels or branding resources, as any community member themselves can produce resources, create channels, images and discussions on Canto platform. The main supply of Canto tokens is distributed based on the voting results of the whole Canto DAO.
Conclusion
When investing in new coins, you keep an open mind on all the risks, because the chances of a coin remaining at the same price brackets or depreciating are sky-high.  
This material is not a piece of financial advice and is for informational purposes only.
If you don't want to count on luck, RevenueBot offers an automated trading interface. You can trade on the leading crypto exchanges, including: Binance, Bittrex, FTX, OKX and others. RevenueBot allows traders to create trading bots that provide stable passive income. Among the main advantages of the platform we can highlight the following:

Fees for the service are charged only after the first profit, no prepayment required;

RevenueBot's native marketplace is a great way to buy a ready-made bot as well as to sell a lucrative configuration; 

The RevenueBot referral program enables you to earn without having to do any trading by yourself;

RevenueBot uses a Dollar Cost Averaging (DCA) strategy, through which you can successfully trade and make profits over the long run;

Automatic switching of trading pairs makes it possible to benefit from trading at any time. The bot itself will switch to another trading pair if the main one will not be able to do the earning. 
You can learn more about the features of the platform on the RevenueBot official website.