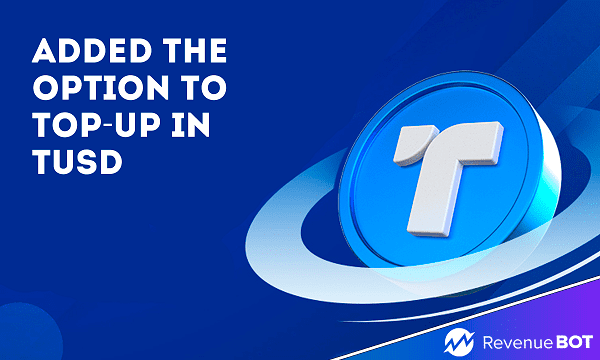 Dear users! It is now possible to deposit into RevenueBot using TUSD stablecoin.
Send to our wallet whatever amount of TUSD you wish (via Binance Smart Chain – BEP20) and it will be transferred to your account automatically. Top Up procedure takes from 1 to 2 hours. If you fail to refill your account balance in 2 hours after depositing your funds, please contact our support. The minimum deposit must be no less than 1 TUSD.
As for the details on how to top up your balance step by step, you can also read here.
Happy trading!