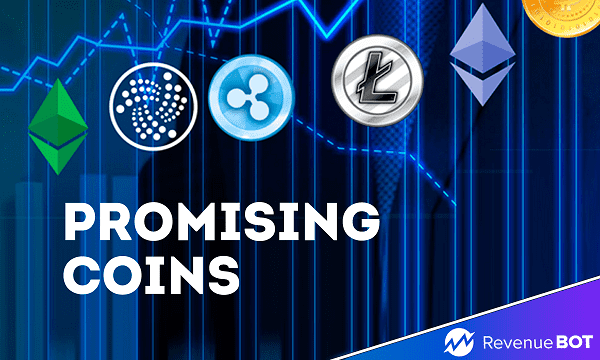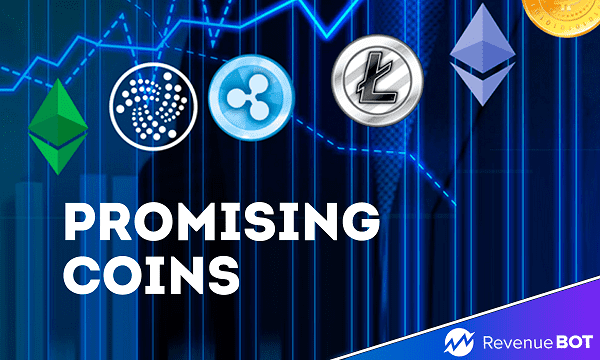 Numerous cryptocurrencies and tokens appear every day. Some of them are of a practical nature, which means they perform some sort of function. Others, on the contrary, have a purely entertainment purpose and may be in demand only due to the strong buzz around the project. RevenueBot has highlighted a few coins to watch out for. 
Braintrust (BTRST)
BTRST is an ERC-20 token issued on the Ethereum blockchain by the Braintrust Technology Fund on September 1, 2021. The token powers the entire decentralized network's governance, incentivizing the community to build the network through referring clients and talent. It has a fixed supply of 250 million tokens, meaning the total number of tokens in circulation can never surpass that amount. 
Braintrust is the first decentralized Web3 talent network that connects tech freelancers with the world's leading brands, such as Nestle, Porsche, Atlassian, Goldman Sachs и Nike. Braintrust's unique business model allows talent to retain 100% of their earnings and enables organizations to spin up flexible, skilled teams on-demand at a fraction of the cost of traditional staffing firms. This is a new business model that limits fee extraction and enables community ownership.
Braintrust uses blockchain technology to transparently distribute control of its network to the community members who contribute to building it. By distributing control globally based on user contributions (like referring talent, vetting talent, and referring clients), Braintrust's blockchain-powered model aligns the incentives of the network itself with the people building it, rather than relying on a centralized platform that would otherwise extract disproportionate value in the form of high fees from its knowledge workers.
Orion Protocol (ORN)
ORN is a Orion protocol's native token designed to perform all networking activities in the project ecosystem. While other currencies will be accepted, paying with ORN will secure a discount for fees and other functions. The token will be integrated with all of the main transactions that take place on the platform, thereby taking the form of an internal currency or utility token.
The Orion protocol was designed to combine the liquidity of multiple crypto exchanges into a decentralized platform that provides a single, non-custodial gateway to the entire digital asset market. The protocol was founded in 2018 and launched in 2020 by Alexei Koloskov looking to solve some of the major problems in the decentralized finance (DeFi) space.
Moreover, Orion seeks to solve the challenges posed by the lack of liquidity in most crypto exchanges to make profitable trades. This applies to both CEXs and DEXs. Orion's approach is to merge the order books of exchanges into one intuitive and easy-to-use interface. Orion protocol is intended to help users get the most out of their investments, as well as reduce the risks associated with using multiple exchanges.
Request (REQ)
REQ is a deflationary ERC-20 token that powers Request Network's payment requests. The utility token in question, referred to as REQ, ensures the performance and stability of the Request network. It prevents spam when creating a payment request or invoice, as well as used for intranet governance, while also offering discounts on the project's products to REQ holders. The token makes it possible for the request network to migrate, run simultaneously on multiple blockchains, or even operate on its own dedicated blockchain, without compromising the core mechanisms of the network. What this does is make the network independent of both currency and the technical infrastructure provided by others.
Request is a brand new decentralized network for online payment services, built on top of the Ethereum blockchain, where anyone can create, store and access invoices. By doing so, it obviates the need for third parties to provide a cheaper and more secure payment solution that works with all world currencies.
The primary goal of Request Network is to streamline and secure financial tools for the blockchain ecosystem by creating standards for payments, billing, accounting and auditing of cryptocurrencies, as well as fiat currencies such as USD and EUR. This is believed to be the future of e-commerce when it comes to solving the toughest challenge, namely payments.
Conclusion
When investing in new coins, you keep an open mind on all the risks, because the chances of a coin remaining at the same price brackets or depreciating are sky-high.  
This material is not a piece of financial advice and is for informational purposes only.
If you don't want to count on luck, RevenueBot offers an automated trading interface. You can trade on the leading crypto exchanges, including: Binance, Bittrex, FTX, OKX and others. RevenueBot allows traders to create trading bots that provide stable passive income. Among the main advantages of the platform we can highlight the following:

Fees for the service are charged only after the first profit, no prepayment required;

RevenueBot's native marketplace is a great way to buy a ready-made bot as well as to sell a lucrative configuration; 

The RevenueBot referral program enables you to earn without having to do any trading by yourself;

RevenueBot uses a Dollar Cost Averaging (DCA) strategy, through which you can successfully trade and make profits over the long run;

Automatic switching of trading pairs makes it possible to benefit from trading at any time. The bot itself will switch to another trading pair if the main one will not be able to do the earning. 
You can learn more about the features of the platform on the RevenueBot official website.