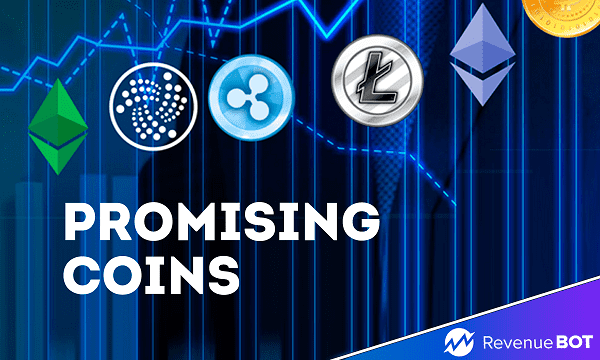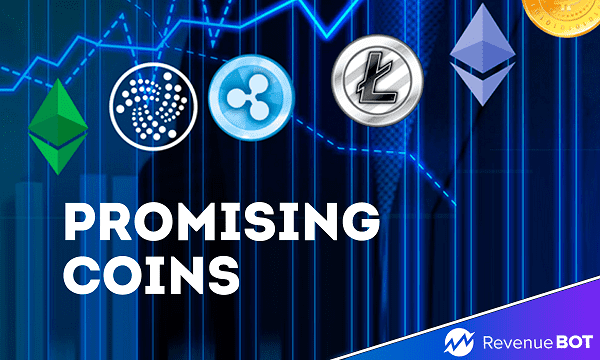 Numerous cryptocurrencies and tokens appear every day. Some of them are of a practical nature, which means they perform some sort of function. Others, on the contrary, have a purely entertainment purpose and may be in demand only due to the strong buzz around the project. RevenueBot has highlighted a few coins to watch out for.
Patientory (PTOY)
Patientory — it is blockchain-platform, based on the distribution of electronic computation and storage of medical records. Health facilities can protect personal health information, lease computing power, servers and data centers. What's more, they can lend you their unused resources through a unique private infrastructure in Ethereum blockchain. Smart contracts here can be performed depending on cycle of continuous patient care. 
PTOY is a native token of the Patientory platform. Users can utilize the network to store information in exchange in order to obtain PTOY tokens, as well as execute smart payment contracts.
Patientory is registered in Delaware, USA under the legal name PATIENTORY, INC. (Company Number, 5921117). Its headquarters are located in the city of Atlanta, Georgia. Patientory works with consultants from the prestigious Georgia Institute of Technology.
Mithril (MITH)
Mithril is an Ethereum-based decentralized social networking platform. All contributors will be able to receive MITH tokens just for creating content on the platform. Such a principle is nowadays called social mining. Among the currently available centralized social networks, only YouTube allows you to monetize the content you create.
But as for the crypto market, where decentralization is considered one of the core values, it has been accepted that anyone who adds value to a network should benefit from their work. To realize this approach, the developers at M17 Entertainment set up Mithril. The company emerged through the merger of Singapore-based dating service Paktor and Taiwanese video streaming platform 17 Media. During the ICO, the developers managed to raise $40m thanks to Infinity Ventures.
ArtByte (ABY)
ABY is a digital currency can be transferred P2P. By means of ArtByte, connoisseurs of art are now able to directly support their favorite creators. If people see a creative work they like, they can give ArtByte coins (which can then be converted to cash, used at restaurants, movie theaters, etc.) to the author instead of just expressing their admiration for it.
There are a variety of ways to use ABY. ArtByte can even boast its Twitter-based app that allows fans to support their favorite artists directly through the omnipresent social media platform. You can also purchase artists EPs right on their website. Anytime EPs or singles are purchased from the ArtByte Music Store, creators and musicians keep 100% of the profits. Supporting artists through ArtByte is extremely straightforward.
You can purchase ABY tokens either with a debit or credit card, or you can mine them while also supporting the growth of the ArtByte network. Once you've gotten some tokens, you can support artists through Artbyte's Twitter Tipping feature.
The platform aims to foster peer-to-peer support for the artist community by utilizing the one-of-a-kind apps and some features of crypto. ArtByte is just over three years old, yet it's already made headway in the world of e-money. At the early March 2017, the peak value of ABY was seen.
Conclusion
When investing in new coins, you keep an open mind on all the risks, because the chances of a coin remaining at the same price brackets or depreciating are sky-high.  
This material is not a piece of financial advice and is for informational purposes only.
If you don't want to count on luck, RevenueBot offers an automated trading interface. You can trade on the leading crypto exchanges, including: Binance, Bittrex, FTX, OKX and others. RevenueBot allows traders to create trading bots that provide stable passive income. Among the main advantages of the platform we can highlight the following:

Fees for the service are charged only after the first profit, no prepayment required;

RevenueBot's native marketplace is a great way to buy a ready-made bot as well as to sell a lucrative configuration; 

The RevenueBot referral program enables you to earn without having to do any trading by yourself;

RevenueBot uses a Dollar Cost Averaging (DCA) strategy, through which you can successfully trade and make profits over the long run;

Automatic switching of trading pairs makes it possible to benefit from trading at any time. The bot itself will switch to another trading pair if the main one will not be able to do the earning. 
You can learn more about the features of the platform on the RevenueBot official website.