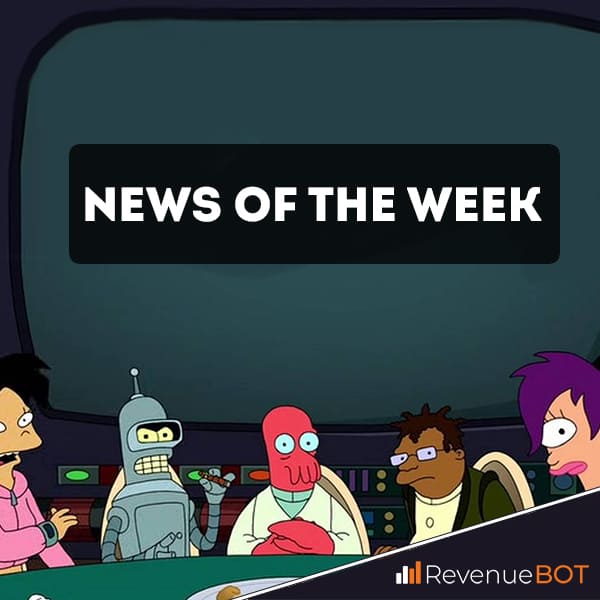 Friday, March 26.
The week is coming to an end, so we can talk about the most interesting news in the crypto industry for this week.
You can buy Tesla electric cars with Bitcoin
Elon Musk is accustomed to supporting his words with action, and this time is no exception. 
In February, Musk said he was going to sell Tesla for the main cryptocurrency. He did not wait long – it happened on March 24. Elon said on his official Twitter account:
«Now you can buy a Tesla car for bitcoin.»
He later added the tweet:
«Buyers from other countries will be able to do this by the end of 2021.»
From this it can be understood that for the time being, the purchase of cryptocurrency is only possible for citizens of the United States.
It was in February that Maska invested $1.5 billion in bitcoin, after which the price of digital gold began to rise. And against this backdrop of growth, Elon announced plans to sell his cars for cryptocurrency. The Tesla website states that the client can make payment by Bitcoin Wallet by scanning the QR code or by manually entering the address and the exact amount he intends to pay. No cryptocurrency other than Bitcoin will be accepted by the payment system. 
The page also states that Tesla accepts a cryptocurrency at a rate where $1 equals approximately 0.000018 BTC.
Michael Winkleman converted profits to fiat
Digital artist Michael Winkelman, better known under the pseudonym Beeple, has converted all of his savings from ETH into capital currency. As we know, he doesn't really support the crypto market, but uses it as an option to monetize his creativity. He himself made the following comment:
«I am not a fan of the crypto industry. I was doing my job, my art, long before all this nonsense started. If NFT bursts like a bubble tomorrow, I won't lose anything from it, and I will continue to do my job.»
His painting, entitled "Everydays: The First 5000 Days", is now the most expensive sale in the form of NFT, totaling $69.3 million. It is a collection of all the works previously written by the artist, namely, since the period of 2007.
In February, NFT-token with the image of Donald Trump was resold for $6.6 million. In March, he sold "OCEAN FRONT" for $6 million.
Binance continues to expand its staff
In a former digest, we talked about how Binance hired former United States Senator Max Bocus as its legal adviser. This week, it was reported that former FAT executives had joined Binance to take up positions as Regulatory Compliance Advisors. To better understand what it is about, FATF is a Financial Action Task Force. The organization was established in 1989 by the decision of the countries of the «G8». From this it can be concluded that the trading site tries to attract exceptionally powerful specialists of its business. This is probably due to the fact that Binance plans to increase its influence on the crypto industry, which is why it needs reliable personnel.
FATF Secretary Rick McDonnell and Head of the Group's delegation to Canada José Nado joined the trading platform. Their main task will be to support relations with global financial regulators, as well as to develop an effective money-laundering programme.
«Digital assets and distributed ledger technology have become widespread. The largest financial companies that previously did not even look in the direction of cryptocurrencies are now starting to offer crypto services. We believe that the crypto industry can change people's attitudes to money forever. " – joint comment by Rick and Jose.
The Wolf from Wall Street Recognized Bitcoin
The film «The Wolf from Wall Street» does not need an introduction, it was watched by every second market participant. A prototype of the protagonist was taken from Jordan Belfort. He had previously headed the brokerage firm Stratton Oakmont, but in 1996 the company was dissolved and its management was given real prison terms. The company did exactly what the film tells us: they took companies that were unknown, bought their shares for almost nothing, and then began to attract gullible investors. After the market value of the shares was inflated, Stratton Oakmont's management sold its shares in large quantities, thus provoking a sharp decline in their value. In short, the classic Pump&Dump scheme.
Stratton Oakmont founder Jordan Belfort stated that he was wrong about the main cryptocurrency. As early as 2017, on a popular television show, he stated that Bitcoin would soon decline in value, although at the time it was worth about $17,000.
«In 2017, I gave a true forecast, because in 2018, the crypto winter began. However, I expected that the crypto market would not be rehabilitated after this, but I was wrong.»
Jordan's position was clear: Bitcoin was easy to buy and hard to sell – all signs of a bubble. Moreover, the main cryptocurrency was ideally suited to money laundering, so the former broker hoped that the regulators would not abandon it. Belfort also predicted the cost of the main cryptocurrency: he estimated that bitcoin would be worth $100,000 by the end of the year, as he now has a huge customer base. More than ever before.