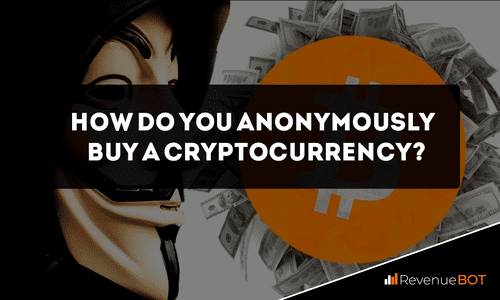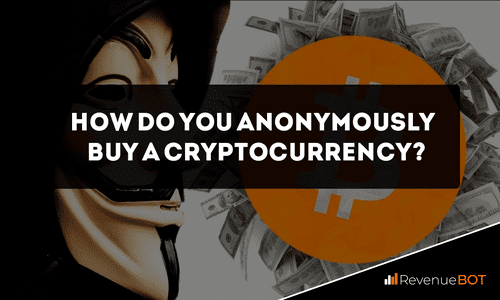 The question of how to buy cryptocurrencies while remaining incognito is of interest to many people in the crypto industry, especially residents of Russia. We all know the CFA law – the cryptocurrency has to be declared. In this article, we will discuss several ways to anonymously buy cryptocurrencies.
To begin with, all the methods listed below imply that you already have a cryptocurrency. You could inherit it, exchange it, buy it, etc. But if you don't have digital assets and you don't want to reveal your identity, you can use the following methods.
Use of drops or virtual identity
Drops are data of a real person on which exchange operations will be performed by another person. The description of the concept clearly indicates that it's not legal. It would be illegal for a person to present his or her first and last names to others and to have false documents. 
For example, any job seeker can fall victim to a drop. A man has found a remote job, with an average grade above average. After the interview, he is allegedly employed, after which he is asked to send documents for official employment. As soon as the paperwork is sent out, the alleged employers say your candidacy is no good. Further, there is a high probability that your personal information will be used to carry out fraudulent schemes. Let's just say a man would be lucky not to have the government knocking on his door one day.
However, whatever this method is, it completely preserves the identity of the user using the drop. You can pass verification on any crypto exchange, exchange offices and other places where you will need to verify your identity to purchase cryptocurrency.
Except for drops, you can also use virtual personalities. On the Internet there are many services that will help you to create a false name, provide a photo as well as e-mail and phone, to register on the service. The only problem here is that no one will provide the documents, so the virtual identity can only be used where there is no compulsory verification of identity.
There's another way to buy a cryptocurrency and remain anonymous, to some extent. In big cities in Russia, like Moscow and Peter, there are people who are willing to sell cryptocurrency for cash. No one will ask for your real name, no papers, but a face-to-face meeting is unavoidable, so the way may not go far enough for everyone.
Now let's talk about the anonymous options for acquiring a cryptocurrency, if you already have one. For example, you want to change one cryptocurrency to another – we'll tell you how to do it right next.
Decentralized Exchanges
The beauty of decentralized exchanges, as compared to centralized exchanges, is that trading or trading in them does not require verification of identity. It should be noted that the use of decentralized exchange sites does not guarantee complete anonymity. But the fact that personal documents can be withheld is already working. In order to benefit from the services of decentralized exchanges, you need a crypto purse with a cryptocurrency on its balance sheet. As is known, the registration of a crypto purse requires nothing but an e-mail address, so it would be more difficult to find the real identity. In addition, the rulebook on centralized exchanges has long indicated that the use of VPN can lead to permanent account blocking, with all funds in the account. There are no such rules on decentralized exchanges, so the use of VPN can increase the chances of maintaining anonymity.
Anonymous Cryptocurrency
You can immediately buy a cryptocurrency that focuses on anonymity. At first, this may seem to be the most effective way out, but in reality the situation is slightly different. Generally, anonymous cryptocurrencies are often sought after by government regulators, notably SEC. Experience has shown that if the Securities Commission becomes interested in a project, token or coin, it is not done for nothing – the subject of interest will soon expect a conversation with the government regulator. The fact is that anonymous cryptocurrency is used to sponsor terrorism and launder money, according to various intelligence agencies. In addition, the SEC openly states that they already have special software to track any movement of anonymous cryptocurrencies. 
Some crypto exchanges do not want to have problems with government regulators, so they do a splitting of anonymous coins. Therefore, there may be problems in their further implementation. But if you are not intimidated by all of the above, focus on Monero, Zcash, Dash are the most practical anonymous coins that are in good demand.
Buying cryptocurrency from miners
It's a good option, but only if you know the miner personally. What we get when we buy the cryptocurrency directly from the miner:
The exchange will take place in person. As a rule, miners exchange cryptocurrency for cash, so when transferring a transaction you have to wait for one confirmation of the network (you need two) and then pay the money. Fraud is excluded.

It can't be that the miner ran out of cryptocurrency, because that's his main activity. Therefore, it will be possible to purchase the desired coins at any time.

Since the payment will be cash, you'll get a discount because the miners need cash to pay for the operating expenses.

The transfer of cryptocurrency will be from another crypto wallet, so you will not have to somehow shine your identity, at least in the digital space.
But there is one risk that no one is safe from. Coming to exchange the money can take from you by force – these are harsh realities.
Crypto Mixers
If you have cryptocurrency and you don't want to change it, but you want to make sure it doesn't lead to you, you can use the crypto mixer services. How the whole process goes:
By contacting the appropriate service you will be provided with the address of the purse where the cryptocurrency needs to be translated.

The resulting cryptocurrency is mixed with the funds of other users. After that, encryption and obfuscation methods are applied. As soon as the process is completed, the funds of each client are transferred to special one-day wallets.

Next, the cryptocurrency is sent to the clients ' wallets, minus 1%-3%, depending on the selected service and the amount.

If the service has taken a responsible approach to the task, it will be extremely difficult to trace the cryptocurrency unless apply a specialized software that is not yet in public use.
There are two disadvantages to this method:
If you have found a service that offers suspiciously advantageous terms, it is worth reading the reviews of its work. It is likely that it was recently created and that funds will not be returned to users – fraudsters will take it over.

The service may not do its job well. Roughly speaking, your cryptocurrency will simply be sent back without encryption. It is therefore essential to pay attention to feedback on services. 
Conclusion
To reduce the chances of your deanonymization, we recommend using mail services with end-to-end encryption. Letters cannot be read without a special password, and the ip address is not tracked.
You have to understand that each of these ways doesn't guarantee your anonymity, but at least they increase your chances.
If you do not have a question about anonymity, you want to trade, but you do not have enough free time – use the services of RevenueBot. The service provides the possibility to create trading bots for trading on topical crypto exchanges. The bots function from the cloud storage, which frees you from a 24-hour stay at the computer. You can read more about RevenueBot on the official website of the service.