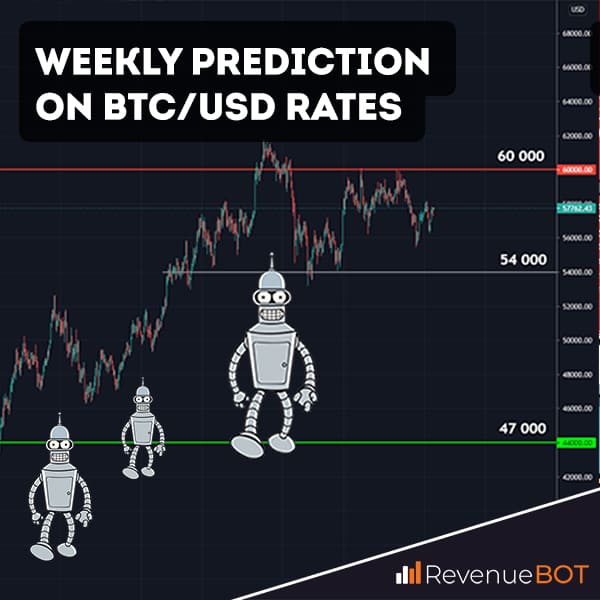 This past week has ended well for Bitcoin. As expected, the correction is coming to an end and the main cryptocurrency has yet another attempt to update the price ceiling. Whether or not the price can overcome $65,000 will be explored in our traditional weekly Bitcoin-to-dollar forecast.
BTCUSD Forecast
Bitcoin recovered quickly enough after the correction to double its current level of $48,000, which is now an important support area. Further, the price was important to break the zone from which the second wave of decline occurred – the range of $56,000 to $57,000. The nearest target is resistance in the $60,000 range. It was from that point that the impulse drop and sales began. Probably, it is here now "in ambush" the sellers are sitting and will not be allowed to pass this level. I mean, there's a good chance of a standstill and only a second and maybe a third attempt will happen.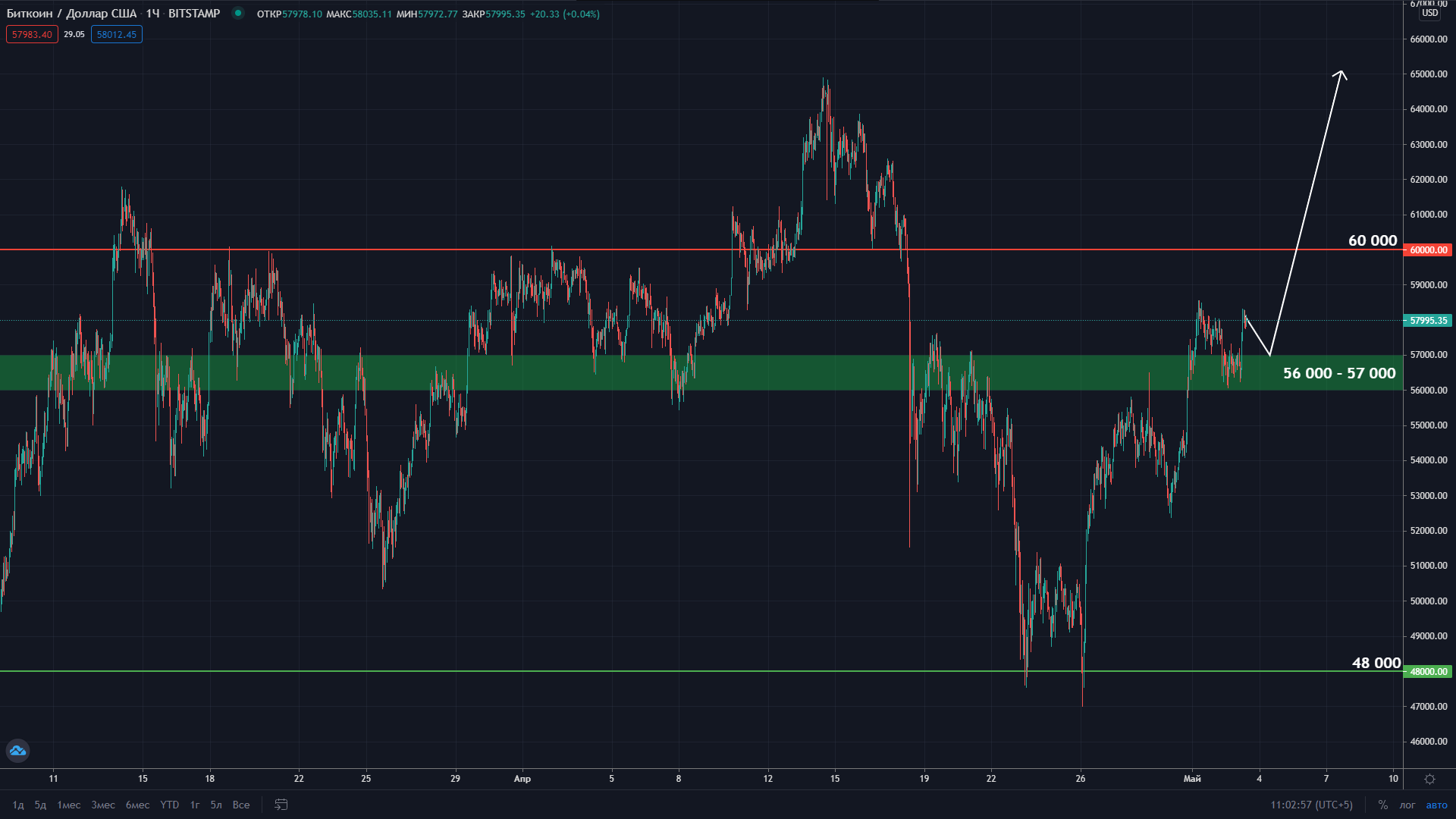 The relative force index of the RSI indicator also indicates that the correction time has come to an end. Reaching the resale zone in the area of 30, the indicator again headed up to zone 70. It is likely that this mark will not be enough. As the historical peak is updated and it rises to $70,000, the indicator can reach 80 or even 90.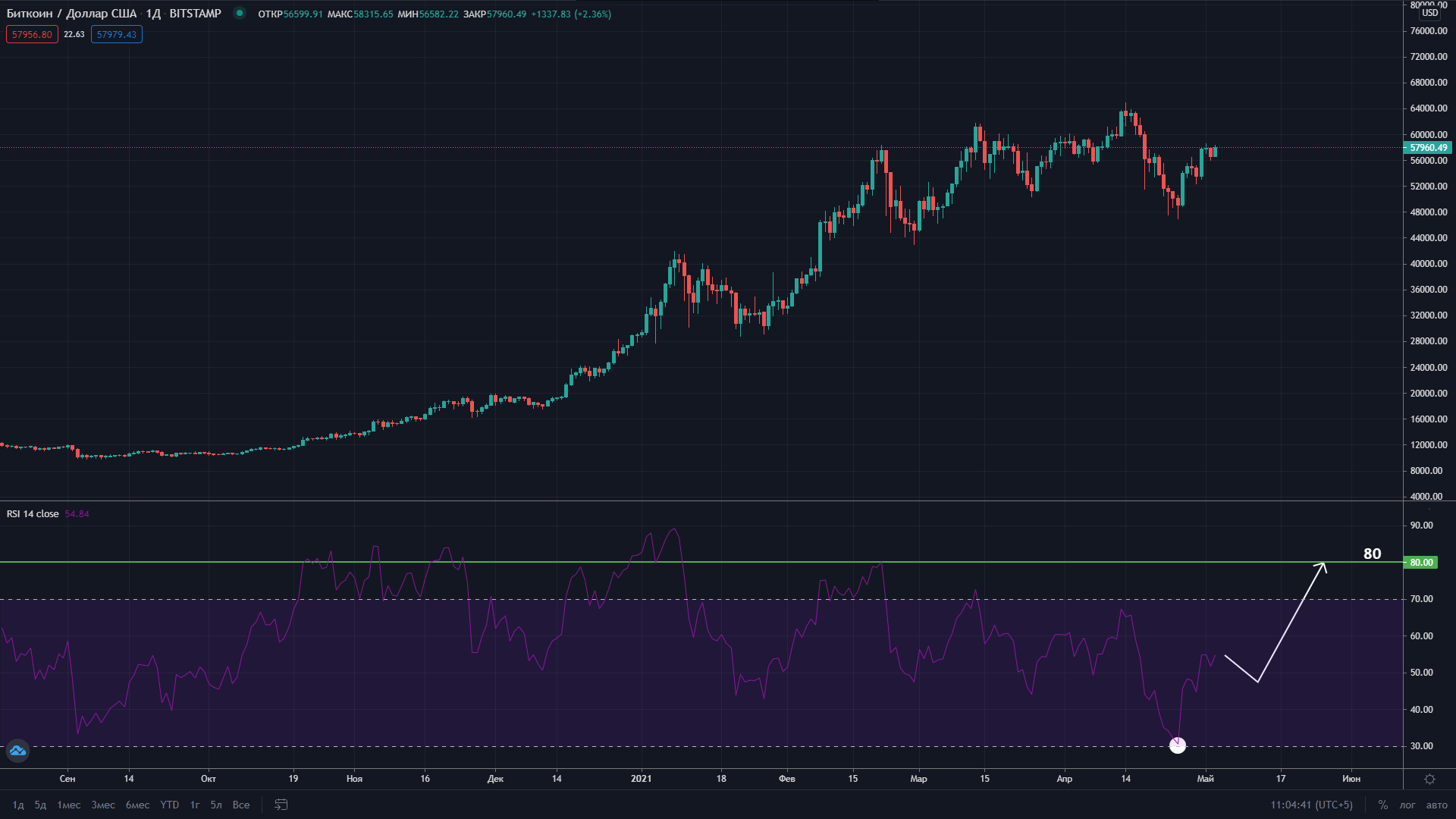 An additional trigger for the growth of the bitcoin exchange rate is the fundamental background. One of the largest buyers of cryptocurrency, MicroStrategy, has announced that it will continue to buy BTC. The growth of the market capitalization attracts more and more institutional investors, who primarily rely on the purchase of bitcoin, using OTC markets. This is clearly hinted at by the withdrawal of 11,800 BTC from Coinbase, which, most likely, went to the OTC market for a new large buyer.
Our forecast for Bitcoin (BTCUSD) for today, tomorrow and the week from May 3 to May 9 is the completion of the correction and the breakdown of the $60,000 level. If bitcoin has time, the historical maximum will be updated before the end of this week. At least that's what the fundamental picture, that's what the technical picture says.